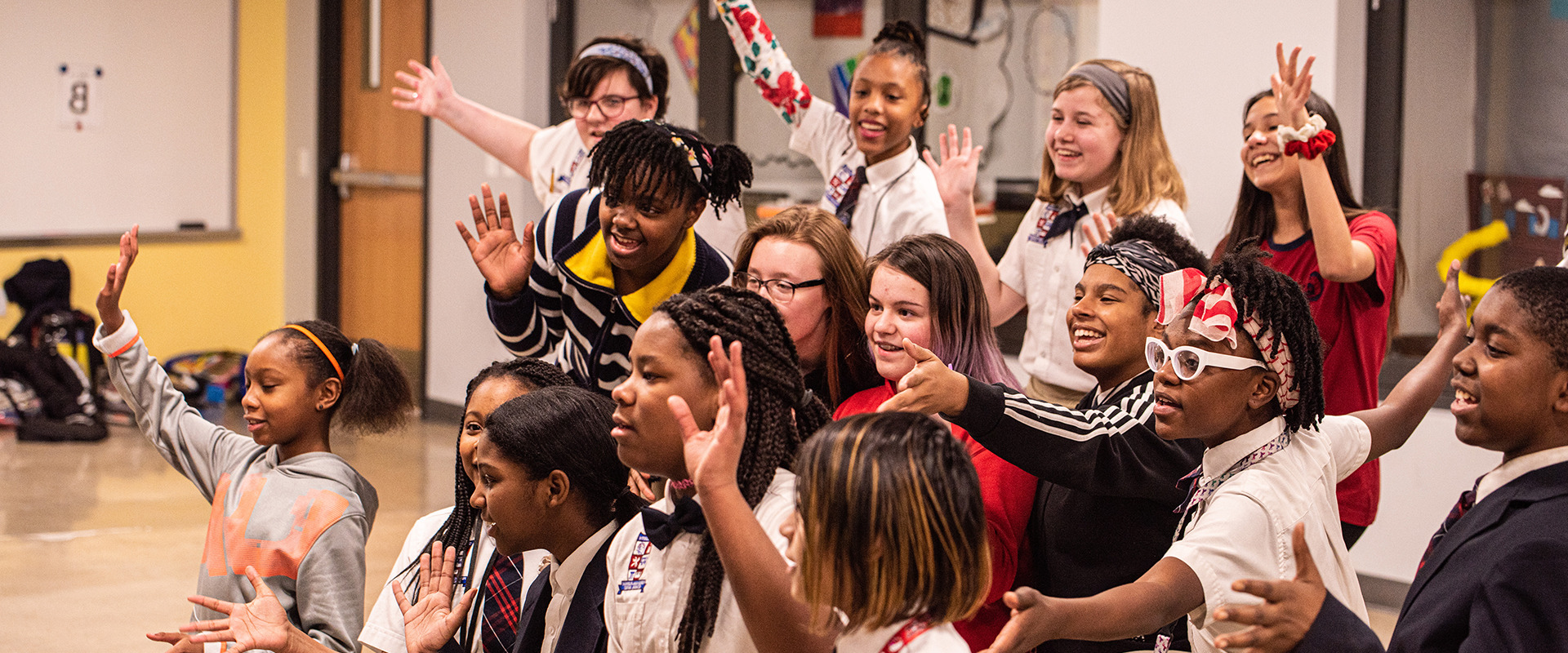 Make a Musical
Make A Musical
In partnership with iTheatrics, The Muny has developed the Make a Musical program to bring the joy of musical theatre to underserved middle schools across the area.
About The Program
The program is designed to evolve over a three-year period. The combined resources of The Muny and iTheatrics give these schools not only the tools to create a musical but also the foundation for an artistically and financially sustainable theatre program. Each school receives the training and materials necessary to produce a fully-developed, Broadway Jr. musical. The teachers attend workshops with master teachers from iTheatrics and are mentored throughout process by a local project advisor from The Muny.
For more information:
contact Tali Allen, Director of Education, at (314) 595-5751 or [email protected].
Program Sponsors