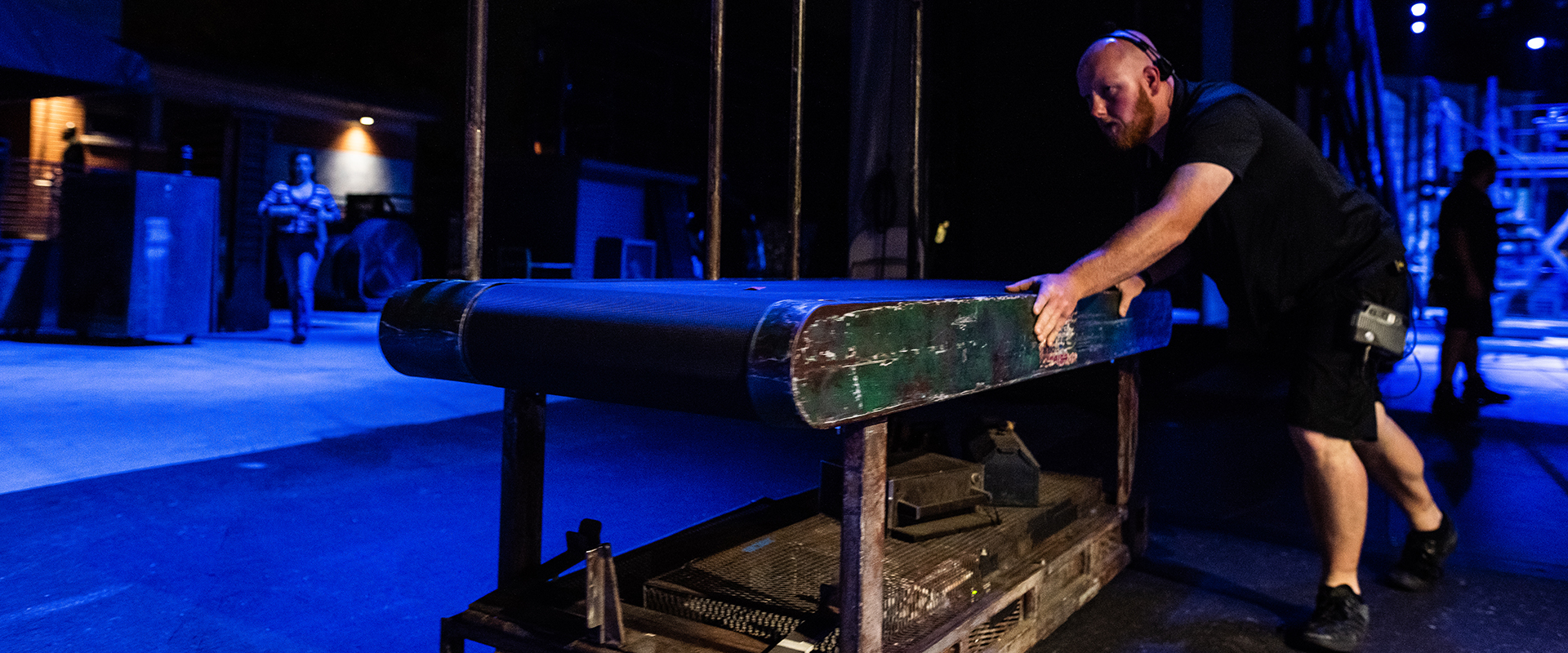 ST. LOUIS RESIDENTS – Equity
ST. LOUIS RESIDENTS - Equity Member's
St. Louis Area Equity Member's Audition (In-person)
St. Louis Area Equity Member's Audition (In-person)
Friday, January 28 | Time: 4:00pm-8:00pm
Seeking strong singers and actors who move well for The Muny's 2022 summer season. This audition is open to LOCAL Actors' Equity members ages 18+ who permanently reside within a 50-mile radius of St. Louis. All non-residents should submit electronically through our Equity Principal Audition, Equity Chorus Call Singer or Open Dancer Call. If you do not meet the local residency requirements, you cannot be seen for this particular call.
Registration opens on Monday, January 3. Please check back then for further audition details, character breakdown/descriptions and materials.
You must pre-register for this call. After registration, individual appointments will be assigned by The Muny's casting team two weeks prior to the in-person audition date. Equity Membership Candidates (EMCs) will be seen as time and turnout permits. Non-union performers will not be seen for this call. All non-union performers should register for the St. Louis area non-equity audition or Open Dancer Call.
Please prepare a 16-bar cut of a musical theatre song in a style appropriate to the season's shows. Be prepared to sing an additional selection if requested. Bring sheet music and your repertoire book; an accompanist will be provided. Bring a photo I.D. and a current headshot with a resume, stapled together.
Callbacks will be announced via email 72 hours after the initial appointment. Please make sure you provide a VALID email address on your registration formstack as this is the ONLY WAY you will be notified about a callback. If you are called back, you will be sent an email with detailed instructions.
Performers are cast on a per-show basis. All performers are signed to an Equity MSUA contract and are eligible for full membership. Contract/Salary: MSUA Contract. 2022 minimum is $1,155.00.
To the extent allowed by law, and in accordance with the Actors' Equity's protocols, The Muny adheres to all safety requirements and CDC guidelines related to COVID-19 for auditions, rehearsals, and productions. In an effort to provide the safest possible workplace, The Muny requires COVID-19 vaccinations for all backstage employees. Working in an environment where performers, musicians, crew, and staff practice their craft in large numbers and close proximity, a vaccination mandate is necessary to deliver on our commitment to provide a safe working environment to our employees.  Vaccinations provide protections for individuals, as well as our community, and further our common goal to emerge from the pandemic.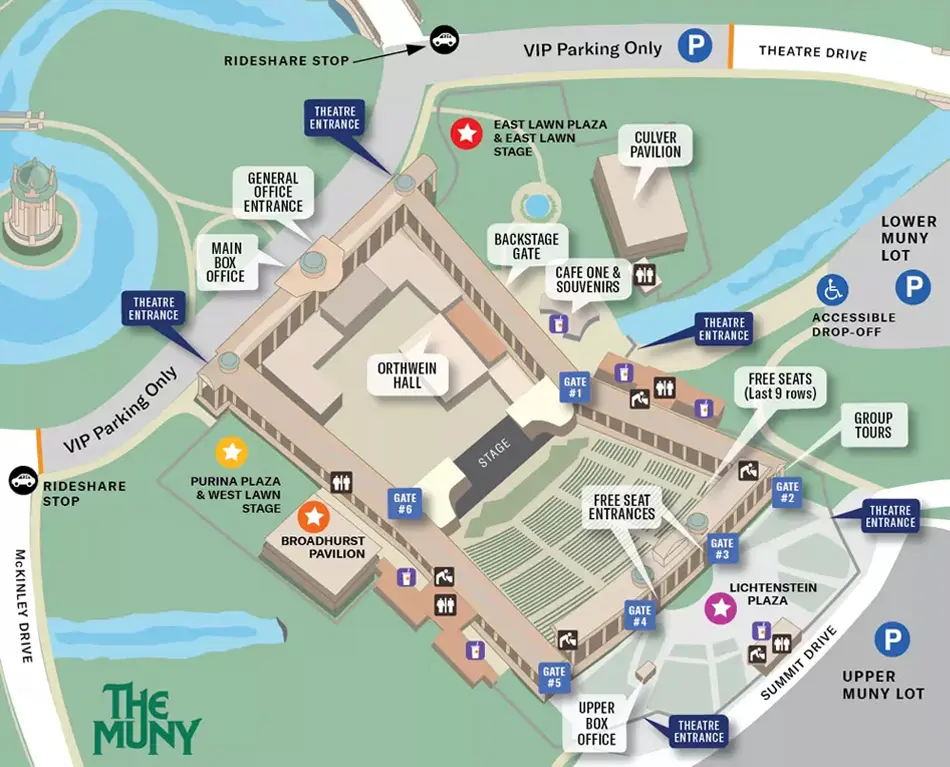 Audition Location
The Muny — Orthwein Hall and Music Room | #1 Theatre Drive, St. Louis, MO 63112
Free parking available on Pagoda Circle in front of the main box office – Follow the signs to Orthwein Hall
We are always available to answer questions throughout the process. For audition related inquiries please email [email protected].