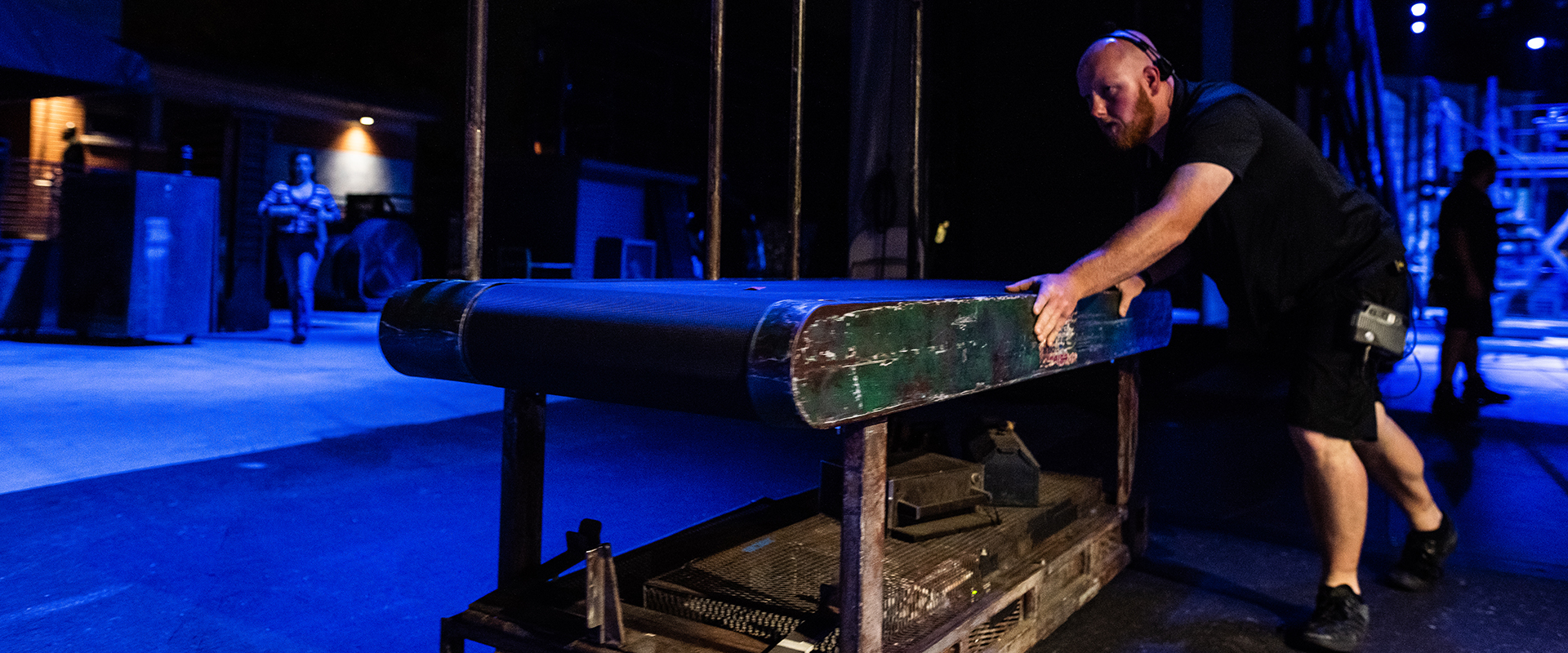 St. Louis Residents Non-Equity
St. Louis Residents Non-Equity
Information for St. Louis Residents Non-Equity Auditions
Wednesday, January 25
In-Person | St. Louis, MO | The Muny
Appointments start at 4:00pm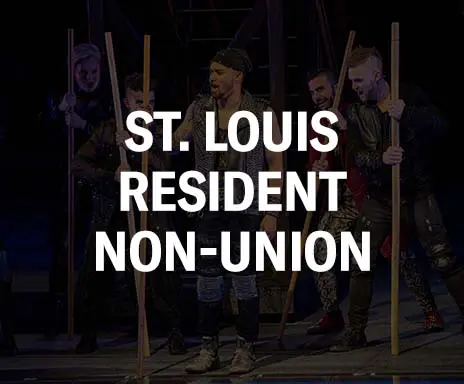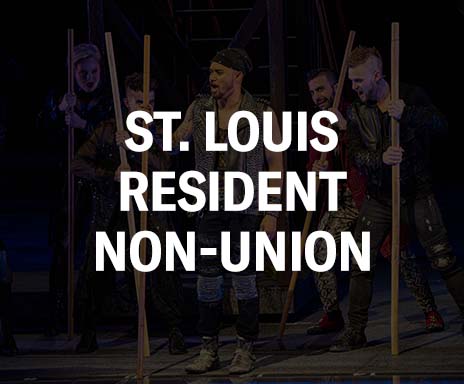 This audition is open to LOCAL non-union performers, ages 18+, who permanently reside within a 50-mile radius of St. Louis.
All NON-RESIDENTS who are NON-UNION should register for our Equity Chorus Dancer Call, which is open to Equity, EMC and non-union performers ages 18+.
If you are not age appropriate and do not meet the local residency requirements, you will not be seen for this particular call.
We reserve the right to close attendance based on registration numbers.  Auditions are by appointment times only. To request an appointment, please register on Monday, December 19, and you will be assigned a group time.
Preparation
Please prepare a 16-bar cut of a musical theatre song in a style appropriate to the season's shows. Be prepared to sing an additional contrasting selection if requested. Bring sheet music, picture/resume and your repertoire book; an accompanist will be provided.
Schedule/Compensation
Performers are cast on a per-show basis. All performers are signed to an Equity MSUA contract and are eligible for full membership. Contract/Salary: MSUA Contract. 2023 minimum is $1,190.00/per week.
Callbacks
In-Person | St. Louis, MO | The Muny
Appointments times start at 12:00pm
Please understand that due to the volume of auditionees for The Muny's 2023 season, casting will only notify performers who move forward in the audition process.
Audition Location
#1 Theatre Drive, St. Louis, MO 63112
Free parking available on Pagoda Circle in front of the main box office.
Follow the signs to Orthwein Hall through the east backstage gate.
COVID-19 Vaccination Policy
In an effort to provide the safest possible workplace, The Muny requires that all backstage employees be fully vaccinated including the CDC recommended booster when eligible.
Deadline to Register
Monday, January 23, 2023, at 11:59pm CST.
Please note, the official casting notices and detailed character breakdown of available roles will be shared through the Actors' Equity Casting Call website https://www.actorsequity.org/ and other industry trade publications at a later date. Audition notices are typically shared two weeks prior to each specific call.
We are always available to answer questions throughout the process. For audition related inquiries please email [email protected].