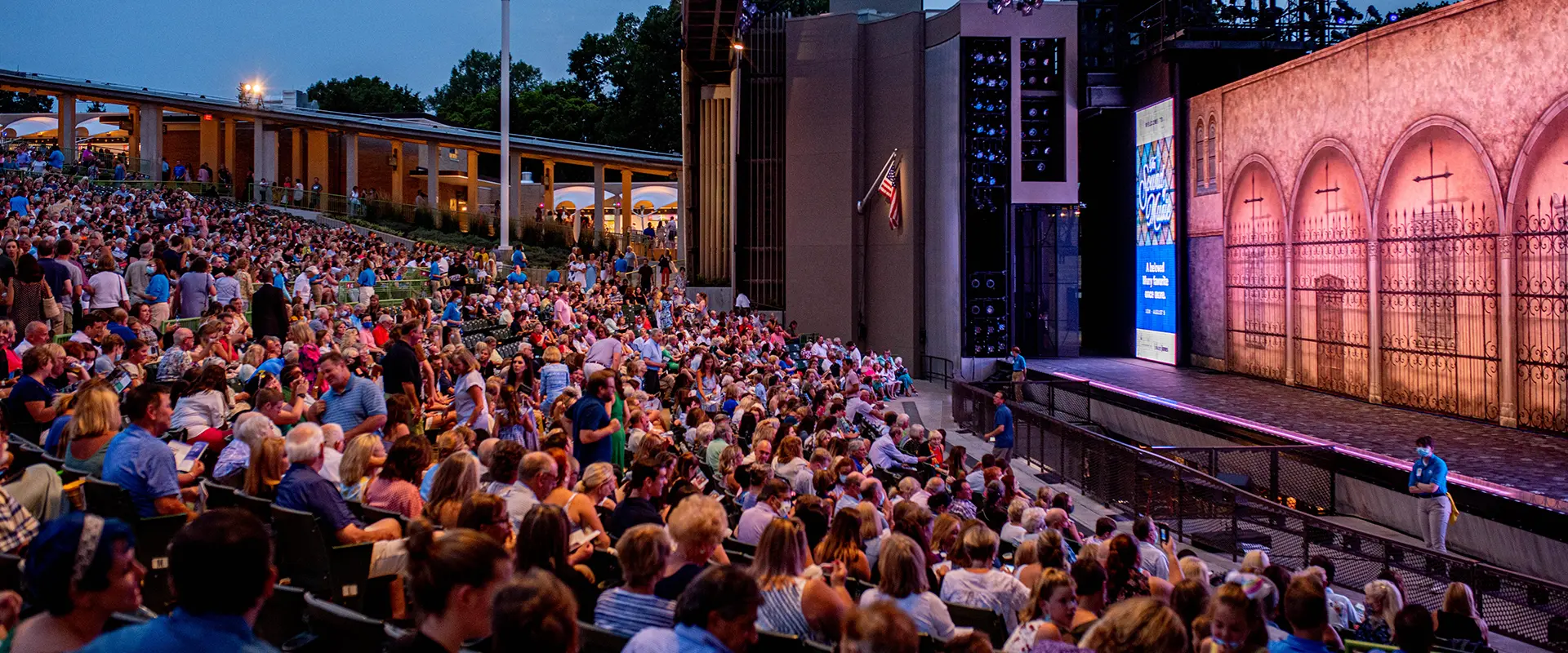 In-Theatre Advertising
Digital In-Theatre Advertising
Your Brand. onstage.
Program advertisers and sponsors are now offered the opportunity to advertise onstage prior to the start of the show for an additional contribution. Become a digital advertiser and present your ad to 11,000 seats nightly!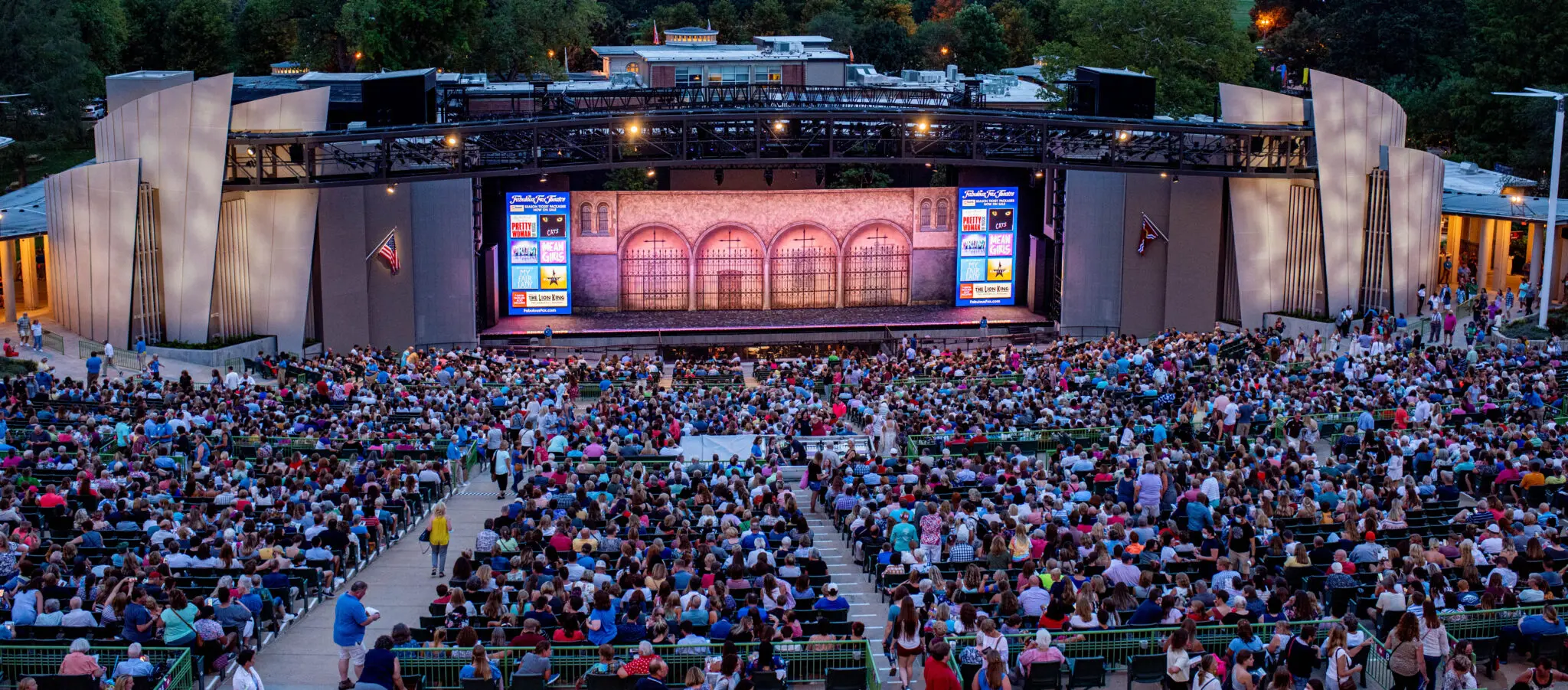 Benefits
Dual onstage LED panels (11.5' x 23') in full view of audience [same art of both screens]
Four rotations between 7:30 p.m. and 8:10 p.m. (4x nightly)
Must be a Muny Full-Season Program Advertiser (half-page or larger), or a Corporate or Civic Sponsor ($5,000 minimum) to participate
Four Ad styles available:
STATIC GRAPHIC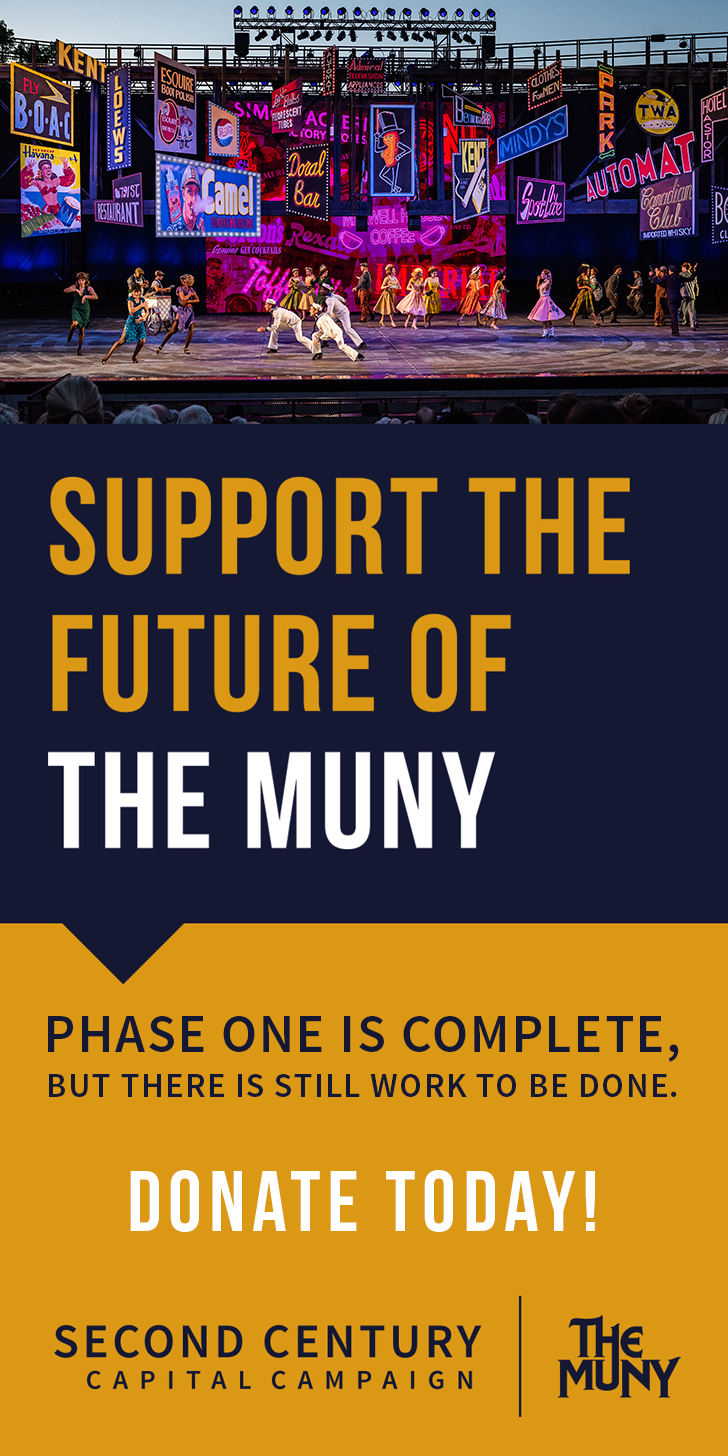 Exposure Duration: 15 second advertisement on slide in still image, animation or silent video which rotates multiple times prior to each performance from 7:30 p.m. to five minutes before curtain (approx. 40 minutes).
Screen Advertising Rates
Standard Week (7 Scheduled Performances)
$1,000
Premium Week (9 Scheduled Performances – Mary Poppins)
$1,300
Full Season (51 Performances)
$6,500
Screen advertising rate for this asset includes ad optimization for display for one slide in rotation for one week of performances.
To purchase an ad
contact Sara Saul, Director of Strategic Partnerships, at [email protected] or (314) 595-5719.
Due Dates
Reservation Deadline:
May 8, 2023
Material Closing Deadline:
Art/Video for first three musicals: May 19, 2023
Art/Video for final 4 musicals: 15 days prior to each musical
Ad agencies please note: All contribution levels are NET. No agency discount.
Orders cannot be canceled after March 1, 2023, unless the season is cancelled or postponed due to COVID-19 or some other unforeseen circumstance. Invoices will be sent in Spring 2024.
Mechanical Requirements
Digital Ad Size
728px x 1456px
Submission Preferences
Submit your files via Dropbox or WeTransfer
.JPEG, .PNG or .EPS with embedded fonts (high-resolution: minimum 300 dpi) and working files (Photoshop, InDesign) are required
.MP4 or .MOV for video
If required, ads will be optimized for display. Any edits will be approved in writing by advertiser.
All art must be clearly marked with Program Partner's name and the name and dates of the show in which it is to be run. If new art is not received 15 days prior to the show, past art will be re-run. If submitted artwork is not acceptable, you will be contacted by our in-house graphics team.
Screen Advertising slots are limited to 12 per show. All requests are subject to availability. Maximum of one slot of four ads per performance.
To purchase an ad
contact Sara Saul, Director of Strategic Partnerships, at [email protected] or (314) 595-5719.