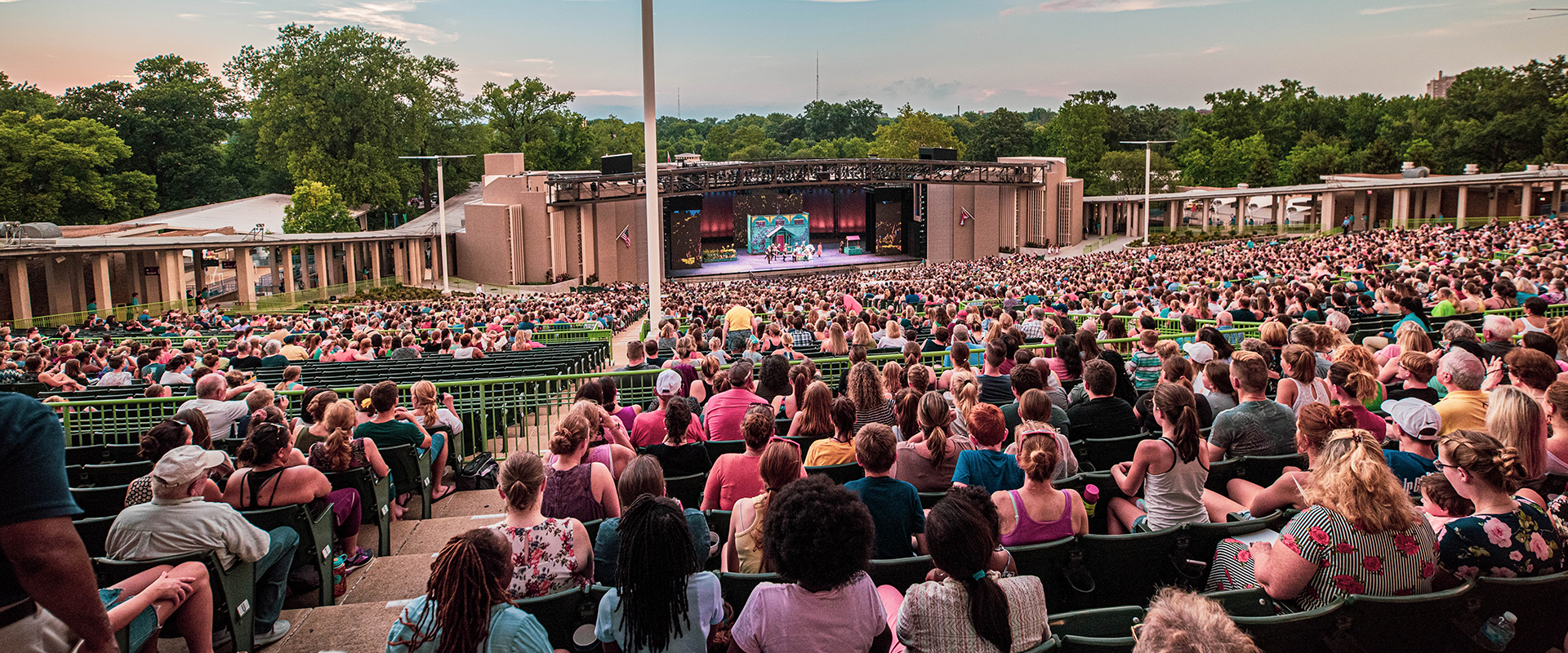 Program Partners
Program Partners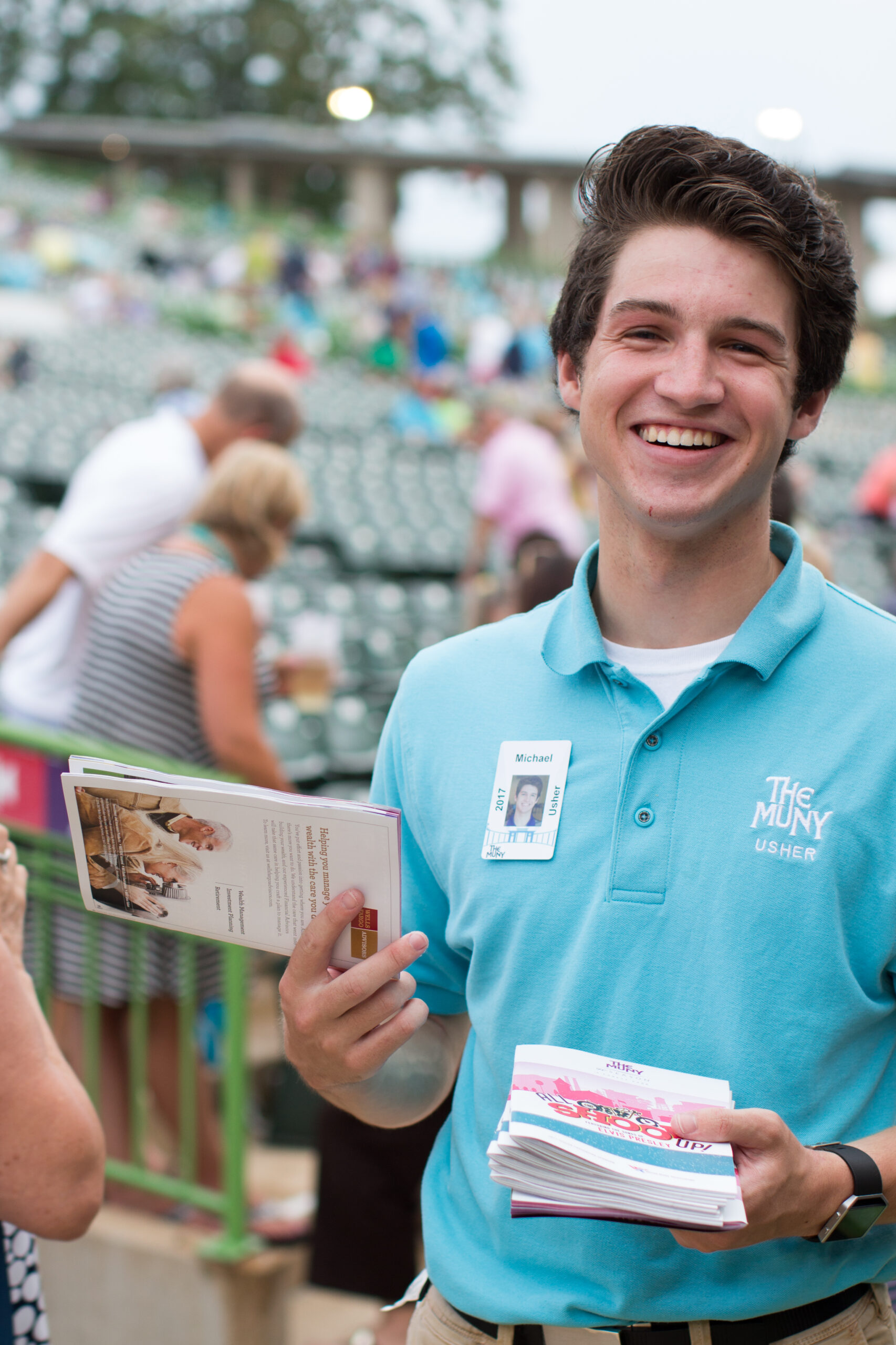 Program Ads
A program ad will connect you with a St. Louis tradition and an active, attractive audience that enjoys world-class musicals under the stars. Plus, full-season partners enjoy a variety of special benefits, including Muny tickets and on-site access to Muny attendees.
Benefits
Art changeable for each show
Full Program and ads available online, with link from The Muny website
Two VIP tickets to the show of your choice
One VIP Parking Pass for that evening
Preshow access for promotional activities in Lichtenstein Plaza
Comp tickets for use in a retail promotion
Added show sponsorships start at $3,000
Added onstage preshow digital ads start at $1,000 per week
The 2023 Muny Season includes 51 performances of seven shows. The Muny Program consists of 72 pages on coated 70# stock. Process: web offset, four-color process. Minimum Printing: 300,000.
The Muny 2023 Season

Ad Rates
All rates unchanged or reduced from 2019
New
Early Renewal/Non-Profit
Center Spread
[if available]
$19,500
$19,000
Back Cover
[full page]
$14,000
$13,500
Premium Full Page
[inside covers, facing pages, next to title, left of staples]
$11,500
$10,300
All Other Full Page
$9,800
$9,300
Half Page
$5,900
$5,400
Space and Art Deadlines
Material Closing Deadline:
Ad Reservation Due Date: May 8, 2023
Art for First three musicals: May 19, 2023
Art for final four musicals: 15 days prior to each musical
Contribution guarantees space for a color or black & white ad. Ad agencies please note: All contribution levels are NET. No agency discount. Orders cannot be canceled after March 1, 2023, unless the season is cancelled or postponed due to Covid-19 or other unforseen circumstance. All placements other than Other Full Page or Half Page are offered on a first-come, first-served basis. Invoices will be sent in late spring.