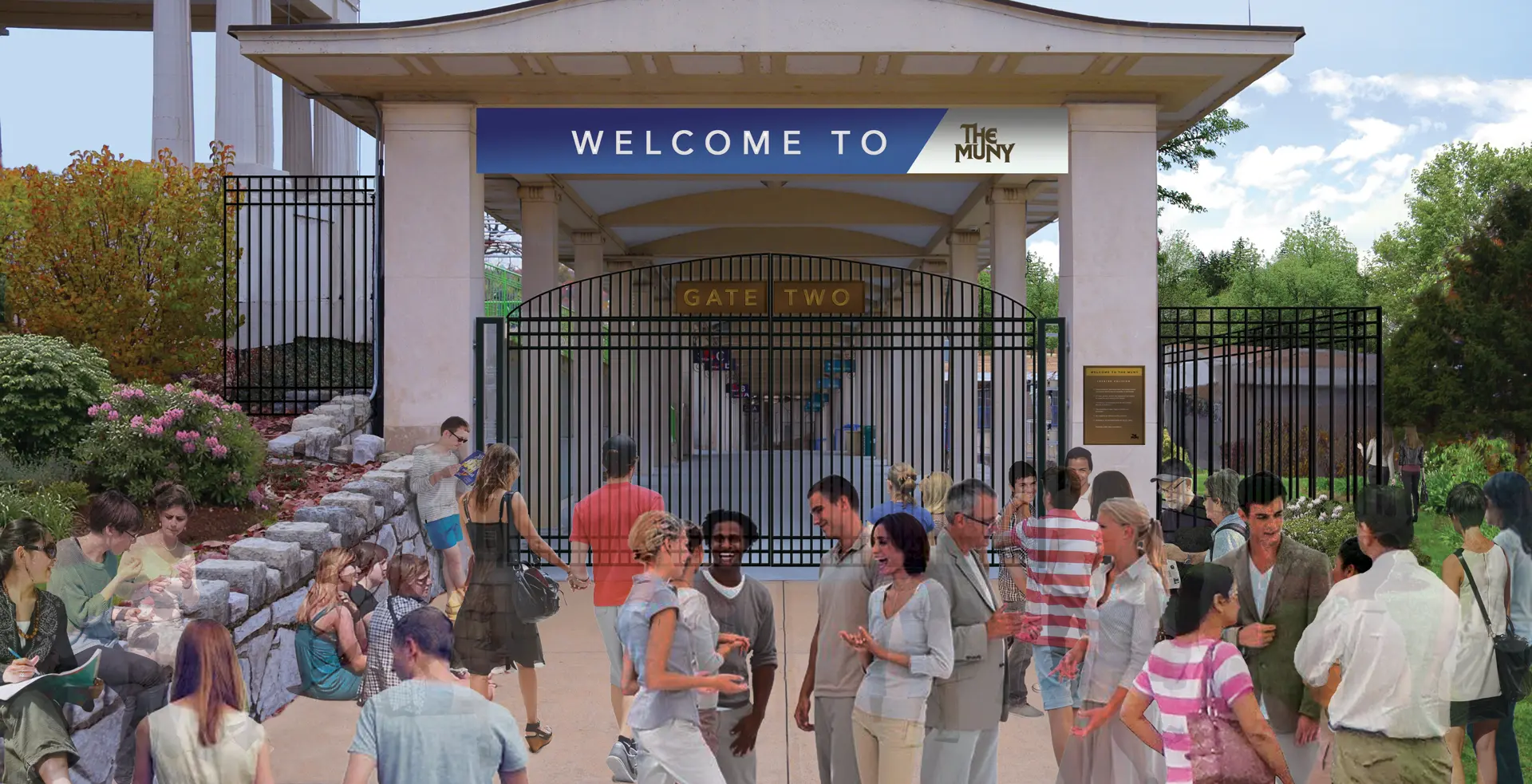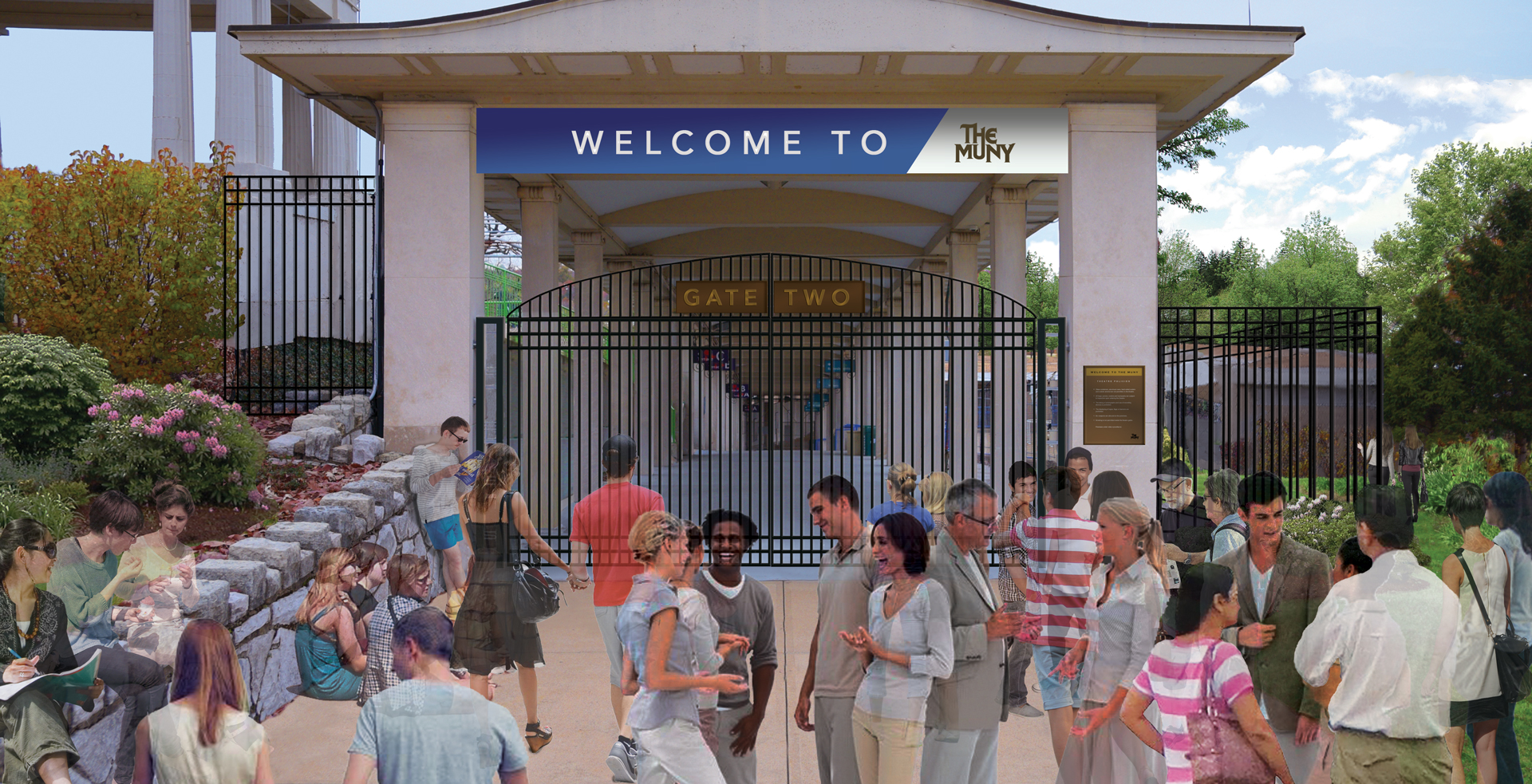 Acres of Updates
Acres of Updates
Campaign gifts improved the entire Muny campus.
You made an impact across our campus
Thanks to you, every corner of The Muny's 11.5-acre campus has received much needed attention—from plazas and fountains to rehearsal and administration spaces. Your gifts are enhancing accessibility, rehearsals, efficiency and enjoyment!
A Much Better Building
Built in the 1940s and designed to accommodate largely seasonal staff, The Muny's administration building has been reimagined to serve 30+ year-round executive, production, finance, education, food and beverage, marketing and development teams. During the season, this building is also home to stage management, scenic painters, sound design, scenic soft goods, video production, the Edward Jones Actor's Lounge and the Kranzberg Music Room. Keeping our commitment to accessibility, an elevator is available to every floor plus you no longer have to navigate steps to enter the building.
Rehearsal Revolution
Broadhurst Pavilion, located on the west side of our campus, is a very busy outdoor rehearsal space all summer long. The platform's rehearsal floor now includes a fully functioning turntable that mimics the turntable onstage. Being able to rehearse on an operational turntable before technical rehearsals on stage improves confidence, execution and safety. In addition, enhanced lighting and upgraded air circulation helps not only during rehearsals but makes the space more comfortable for community and private events before shows and throughout the year.
Your Muny Experience
When you come to The Muny campus next you'll see new theatre gates, renovated architectural lighting, refurbished fountains, light fixture upgrades and restoration to the iconic pergolas. Purina Plaza on our campus' west side is a community-focused preshow space to gather for meals, entertainment and recreation. Should you have a misstep or need a quiet space, we also have new, more accessible, first aid and nursing suites on the west pergola. In May 2022, a new donor plaza honoring Second Century Capital Campaign supporters will be complete on our campus' east side.
Our thanks to The Enterprise Holdings Foundation and the Taylor and Kindle Families, Andy & Barbara Taylor, the Orthwein Foundation, PURINA, Bayer, the Preston M. Green Charitable Foundation, Edward Jones Foundation, Nancy & Kenneth Kranzberg, Mr. & Mrs. Charles W. Mueller, the Eric P. & Evelyn E. Newman Foundation, James S. & Lynne P. Turley, Spire, Thomas & Ruth Brouster and Mr. & Mrs. David C. Farrell for their generous gifts that enhance safety, accessibility, efficiency and enjoyment at The Muny.
News and Notes