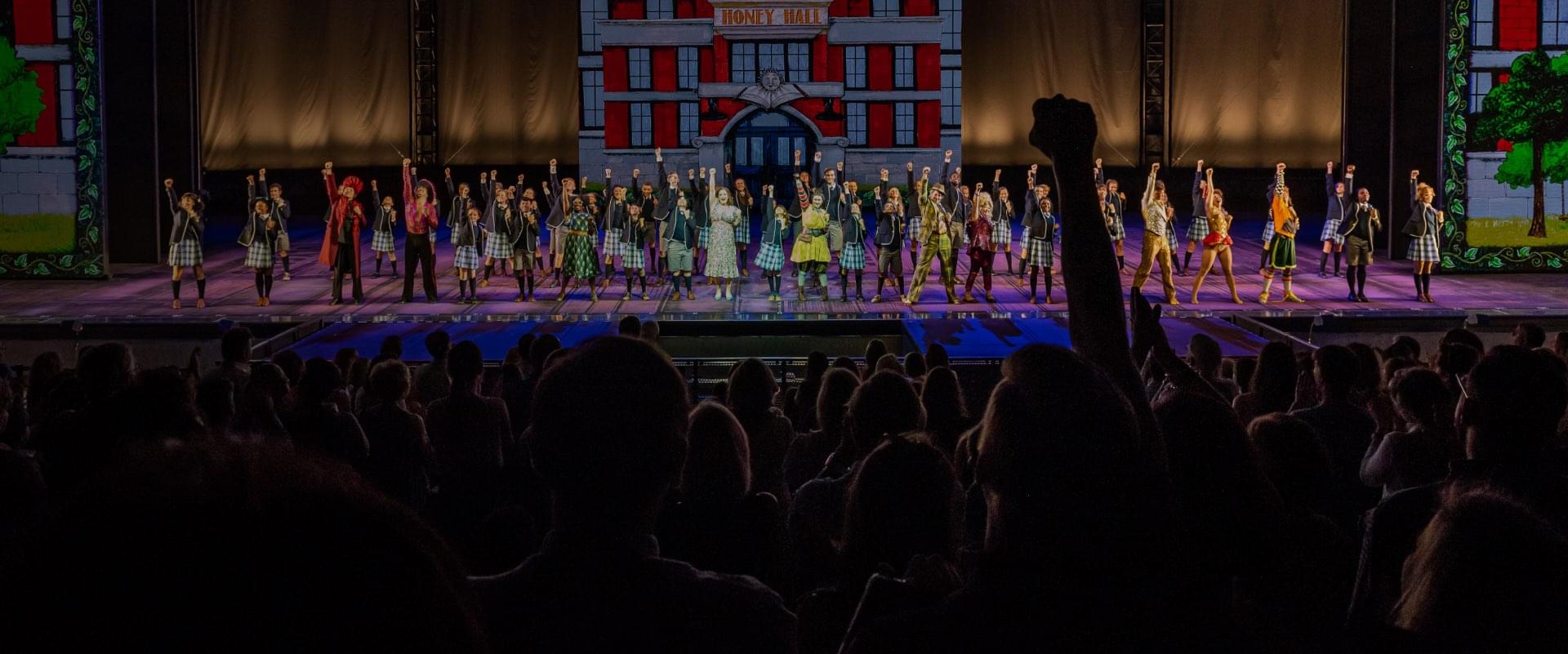 Ticket Savings
Catch a show
And save some dough.
We think everyone should be able to treat themselves to a night at the theatre — without breaking the bank. Through several discounts and partnerships, The Muny welcomes thousands of patrons each year for an affordable evening under the stars.
Group Discounts
Groups of 15 or more are eligible for discounts and benefits to make their night extra special!
25% off single ticket prices
Complimentary backstage tours – (coming back in 2022)
Free bus parking in The Muny's Upper Parking Lot
Buffet dinners available at our on-site restaurant, The Culver Pavilion, or on the West Pavilion – (coming back in 2022)
To purchase group tickets, please contact:
Jane Schell, Group Sales & Special Events Manager
Phone: (314) 595-5708 | Email: [email protected]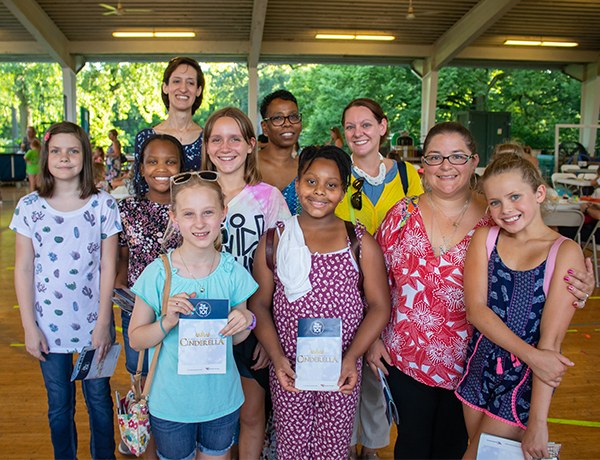 Community Access Program
Sign-ups for the 2021 Community Access Program have been closed.

If interested in participating in our 2022 Community Access Program please reach out to Jane Schell at [email protected].
Our mission is make musical theatre accessible to all members of our community, regardless of age, ability status or economic status. Through the Community Access Program, The Muny partners with community service organizations across St. Louis to provide their clients with free tickets to every show. This program, along with our Free Seats, allows more than 100,000 guests each year to experience a Muny production—free of charge.
Sponsored by: Bayer Fund, Centene Charitable Foundation, Crawford Taylor Foundation, Thomas A. Kooyumjian Foundation and U.S. Bank Foundation
For any questions contact:
Jane Schell, Group Sales & Special Events Manager
Phone: (314) 595-5708 | Email: [email protected]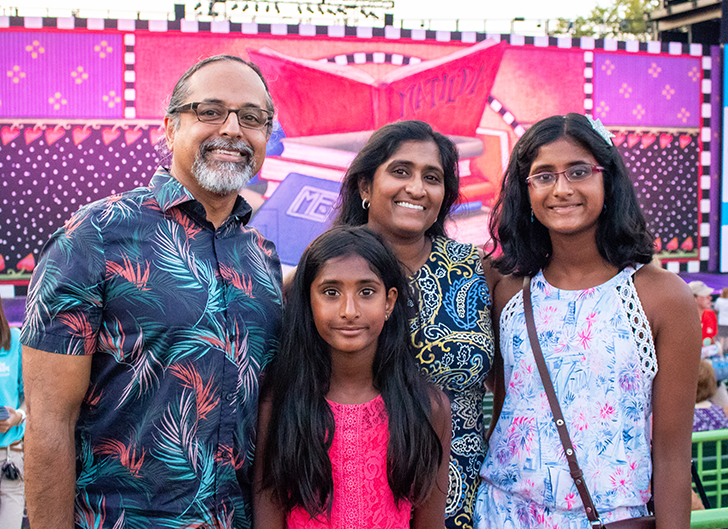 Corporate Advantage
Thank you for your interest in the 2021 Muny Corporate Advantage Program (MCAP). We unfortunately are unable to offer MCAP discounts for our 2021 season. We apologize for any inconvenience this may cause. Please check back later this year for information regarding MCAP details for 2022.
The Muny Corporate Advantage Program (MCAP) provides participating organizations with deeply discounted season tickets to distribute to their employees or members. Savings range from 20-50% compared to single ticket purchases, and 10% compared to season tickets. That's equal to as many as three shows free! Best of all, there is no cost to participate in the Corporate Advantage Program.
To enroll your company, please contact:
Jane Schell, Group Sales & Special Events Manager
Phone: (314) 595-5708 | Email: [email protected]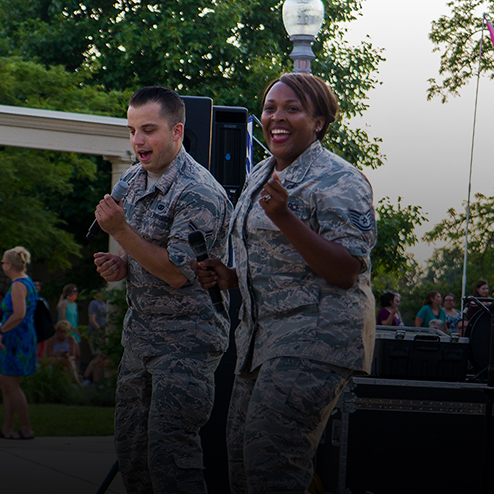 Military Discount
We are proud to honor those who serve this country. All active military and service personnel may purchase tickets to The Muny for any performance at a significant discount with a valid military ID. Discounted tickets must be purchased from the Box Office and apply only to seating in Terrace A and B. The military discount may not be combined with any other discount and is not retroactive.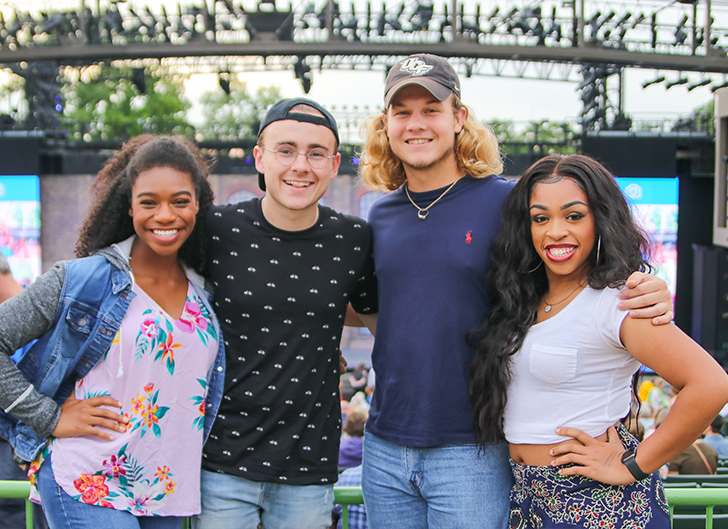 Student Rush
We encourage all students to learn beyond the blackboard. That's why we offer them a special 25% discount for select performances and seats!
At various points throughout the season, we'll notify students of a rush opportunity to grab tickets on a first-come, first-served basis. Tickets will be available online and at the Box Office 24 hours prior to the performance, with the offer expiring day-of-show at 7 p.m. Students must register online with a valid high school or college email address or show their student I.D. to claim their tickets.