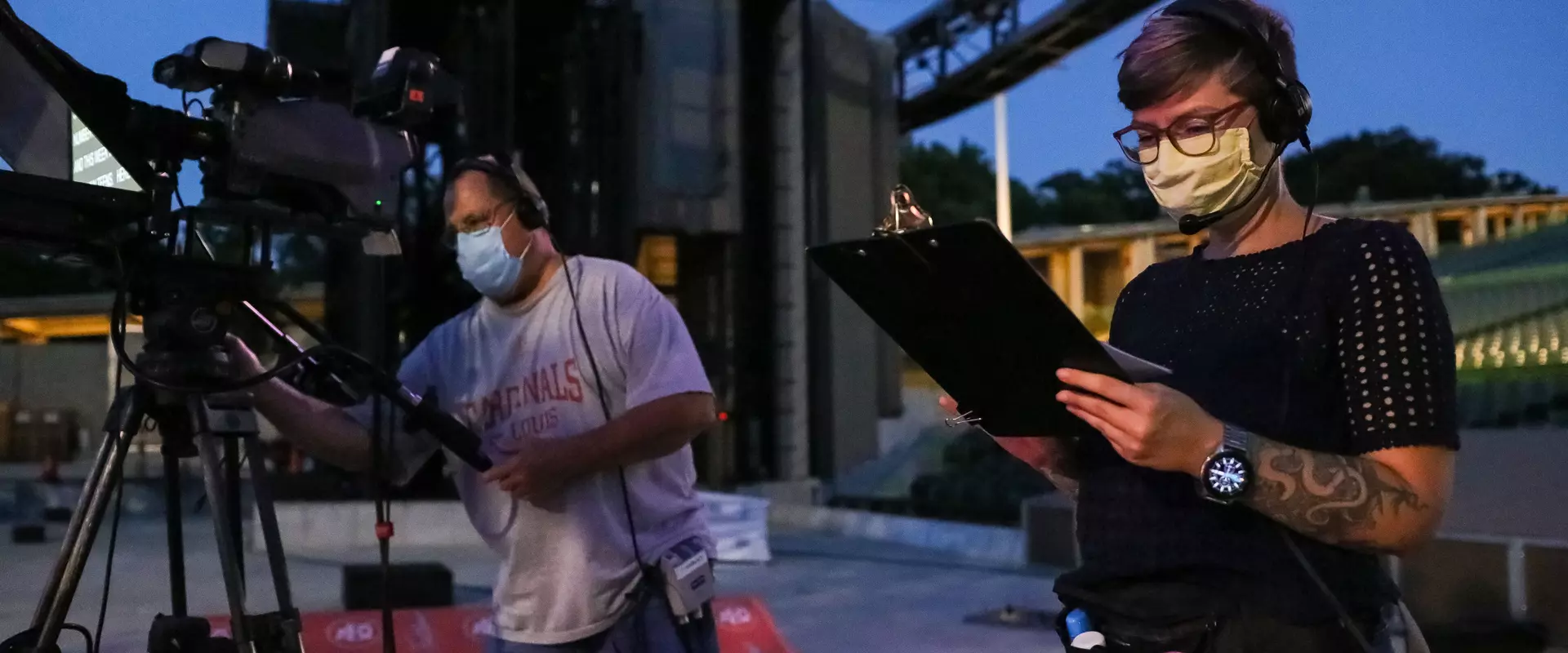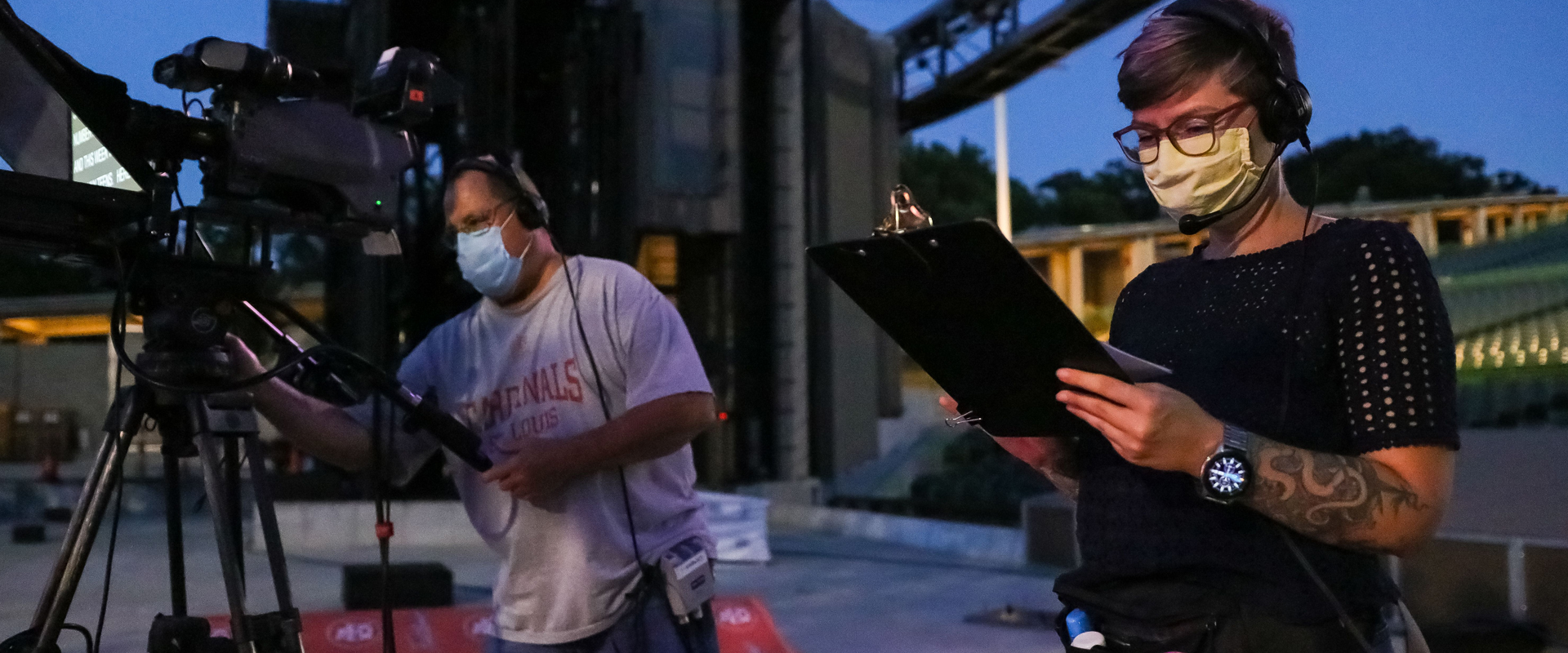 Audience Guidelines
Your safety is our
top priority.
St. Louis, we've missed you. We are thrilled to welcome audiences safely back to unforgettable nights of musical theatre under the stars.
With the support of the City of St. Louis Health Department, The Muny will open at full capacity, utilizing each of its nearly 11,000 seats, including the 1,500 free seats offered nightly on a first-come, first-served basis.
Prior to your night at the theatre, please take a moment to familiarize yourself with our new protocols.
Audience Guidelines
Patron Masking
Patrons who are not yet fully vaccinated are strongly encouraged to wear masks at all times on campus, unless actively eating or drinking.
Cashless Transactions
Concession stands, kiosks and other retail transactions made on The Muny campus will be cashless and only offer credit, debit or Muny gift card payment options.
Express Ingress
The Muny campus has deployed new, state-of-the-art metal detection scanners. These new devices will allow a continuous stream of physically-distanced patrons to pass through security checkpoints without the delays typically associated with bag checks and handheld metal detection devices (or "wands").
Hand Sanitizer
For your convenience, hand sanitizer dispensers will be widely available throughout The Muny campus.
YOU HAVE SOME QUESTIONS…
WE HAVE SOME ANSWERS
What will happen with free seats?
Free seats will be available at 100% capacity on a first come, first served basis.
Will we have to wear masks at The Muny?
Patrons who are not yet fully vaccinated are strongly encouraged to wear masks.
What safety and security measures are being added?
You will notice new, state-of-the-art metal detection scanners at all gates. You won't need to empty your pockets and, in most cases, will not have your bag or purse checked. Hand sanitizer dispensers have been made widely available across our campus. Our seating area will be thoroughly sanitized each day before your arrival. And, restrooms, concession areas and high-touch surfaces all will be cleaned even more regularly throughout the evening.
Will accessibility services still be available this season?
Yes! All Muny accessibility services will be available as usual.
What will the concession options be like this summer?
You can expect your Muny favorites at concession stands and Café One. Please know, all retail transactions will be cashless. We can only accept credit, debit or Muny gift cards.
Will seat cushions and binoculars be available for rental?
Seat cushions and binoculars will not be available for rental this year.
Will there still be preshow entertainment/picnic opportunities?
Yes, preshow entertainment will be available on the stages on our east and west lawns. (Come check out our newly renovated Purina Plaza!) Entertainment on Lichtenstein Plaza (behind the free seats). And, yes, you can enjoy Muny concessions or your own treats at the picnic tables around our campus.
Will actors still meet and greet fans after the show?
To maintain the required bubble for our cast, actors will not be able to visit with fans at the backstage gate.
What do I need to know about Muny Partner VIP parking?
Muny Partner VIP Parking passes now have a unique barcode that will be scanned at the gate (no matter the type of pass you have—mobile, print-your-own, paper). This means if you exchange show tickets this season, you will also need to exchange your associated parking pass. For more answers click here.

Not sure what's going on? Contact MJ at 314.595.5731 with questions.
Patron Communication – Online and On Campus
All Muny Patron Policies and Sanitation Guidelines will be available on The Muny website, visible prior to ticket purchase and again upon ticket purchase completion. Policies will also be communicated in pre‐show emails to patrons. Signage will be located at entrances and throughout public spaces to encourage face covering policies (when necessary).