Muny Young Friends is an organization dedicated to welcoming young professionals to the magic of outdoor musical theatre in St. Louis. In partnership with Muny leaders, the Muny Young Friends cultivate passion and awareness for The Muny through unique networking opportunities, exclusive access to Muny events, and relevant volunteer opportunities.
If you're 22-39, join The Muny Young Friends and help support The Muny through exciting and unique opportunities here and throughout the St. Louis community.
---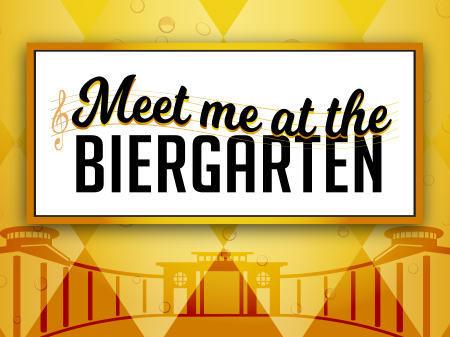 Thank you for joining us as we celebrated and kicked off the Muny's 99th season. Please be on the lookout for future Muny Young Friend events!
EVENT PHOTOS
---
---
BECOME A MEMBER TODAY!
2018 Membership is $50 and includes:
Social Events

March 17: Muny float at the St. Patrick's Day Parade (Downtown St. Louis)
April 12: Spring Kickoff Event at Anheuser-Busch Biergarten
May 5: Muny float at Florissant Valley of Flowers Parade
May 18: Centennial Gala After party
VIP pre-show event at The Muny (includes backstage tour, pre-show entertainment, and a dedicated seat block for MYF members)

Volunteer opportunities
Fun Muny giveaways
---
Founding Members
Kwofe Coleman (Muny Liason / Muny) | Emily Parker (Muny Liason / Muny)
Irene Yu (Co-Chair / Charter Communications) | Paddy Mullen (Co-Chair / Cushman & Wakefield)
Elizabeth Kubik (Mercy) | John Reagan (Hill Investment Group) | Frankie Devoto (Edward Jones) | John Ortwerth (Paycor) | Molly Ortwerth (Argent Capital) | Maggie Mullen, MD (Barnes-Jewish Hospital) | Caressa Davis (Radio One) | Kate Williams (Eastman Chemical Company) | Adela Finerty (Sogotrade) | Mike Torney (Moneta Group) | Sloan Stuart (North Highland) | Casey Bazoian (Goldblatt + Singer)
If you have any questions please contact the Muny Young Friends at youngfriends@muny.org and be sure to attend our Spring Kickoff Event at Anheuser-Busch Biergarten on April 12!