Education Classes
Audition Workshop Highlights
The Education Department has been busy, this Fall, preparing young people for the audition process. After the initial workshops SOLD OUT in record time, additional ones have been added to accommodate 230 students! The workshops included a dance, acting and vocal class before their mock auditions, with feedback from theatre professionals.
BFA Bootcamp
Here to help you nail your Bachelor of Fine Arts in Musical Theatre college audition.
The Muny's BFA Bootcamp, includes a collegiate-level dance class, mock dance audition, mock vocal audition and personalized coaching.
Gain insight into the admissions process and answers to your general questions about what goes into applying for a performing arts college. Parents are welcome to attend the Q&A.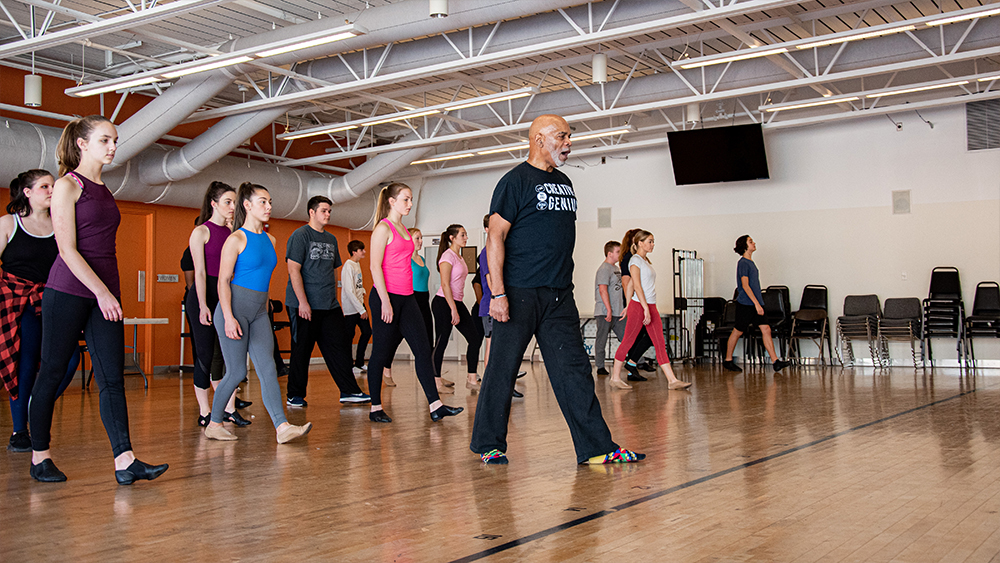 In an effort to provide the safest possible workplace for all, The Muny requires COVID-19 vaccinations for all education program participants.

To the extent allowed by law, The Muny adheres to all safety requirements and CDC guidelines related to COVID-19 for auditions, rehearsals, and productions. Working in an environment where performers, musicians, crew, and staff practice their craft in large numbers and close proximity, a vaccination mandate is necessary to deliver on our commitment to provide a safe working environment for all. Vaccinations provide protections for individuals, as well as our community, and further our common goal to emerge from the pandemic.