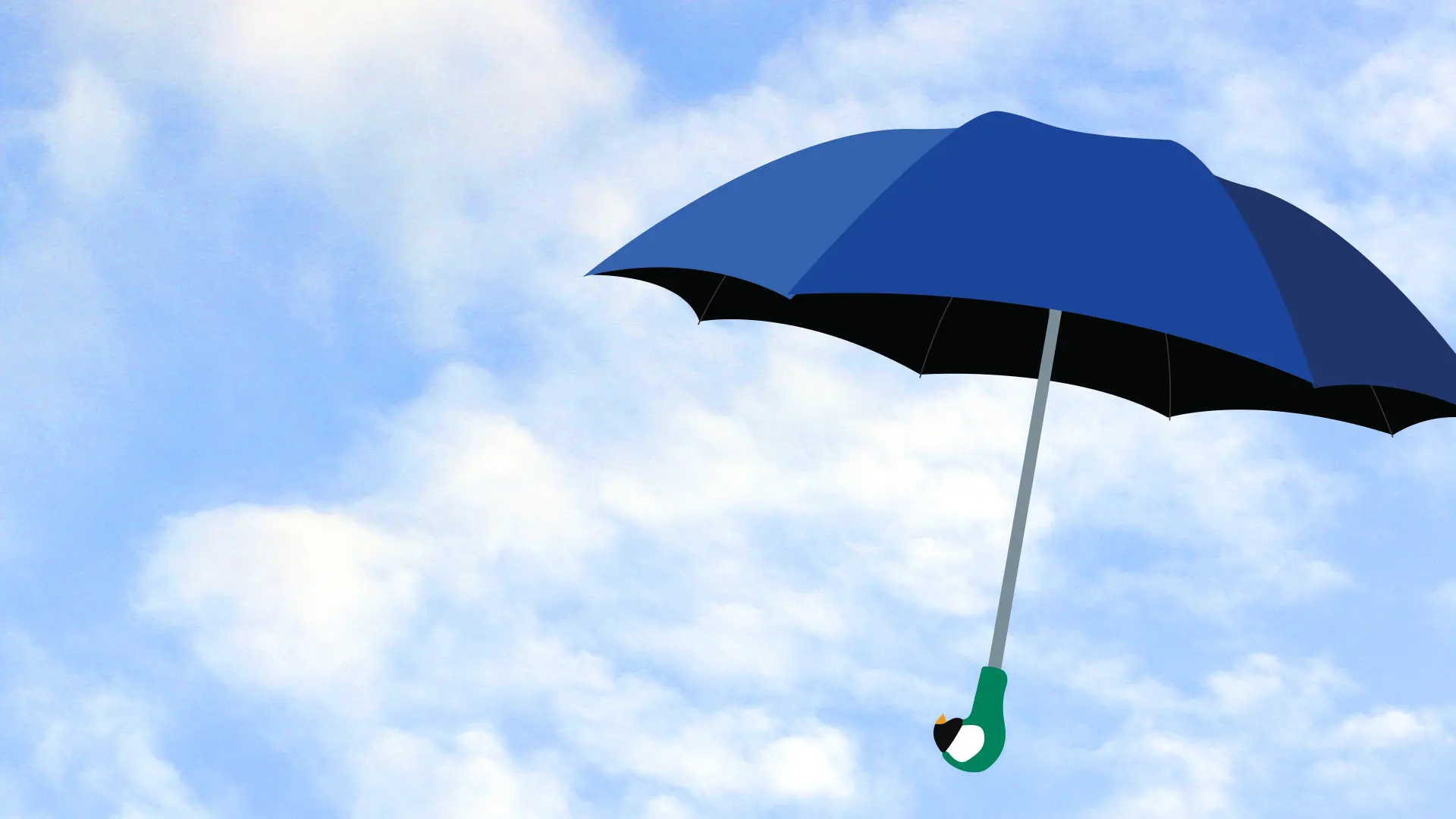 Up Next | July 5 – 13
Mary Poppins
High-Flying Family Treat!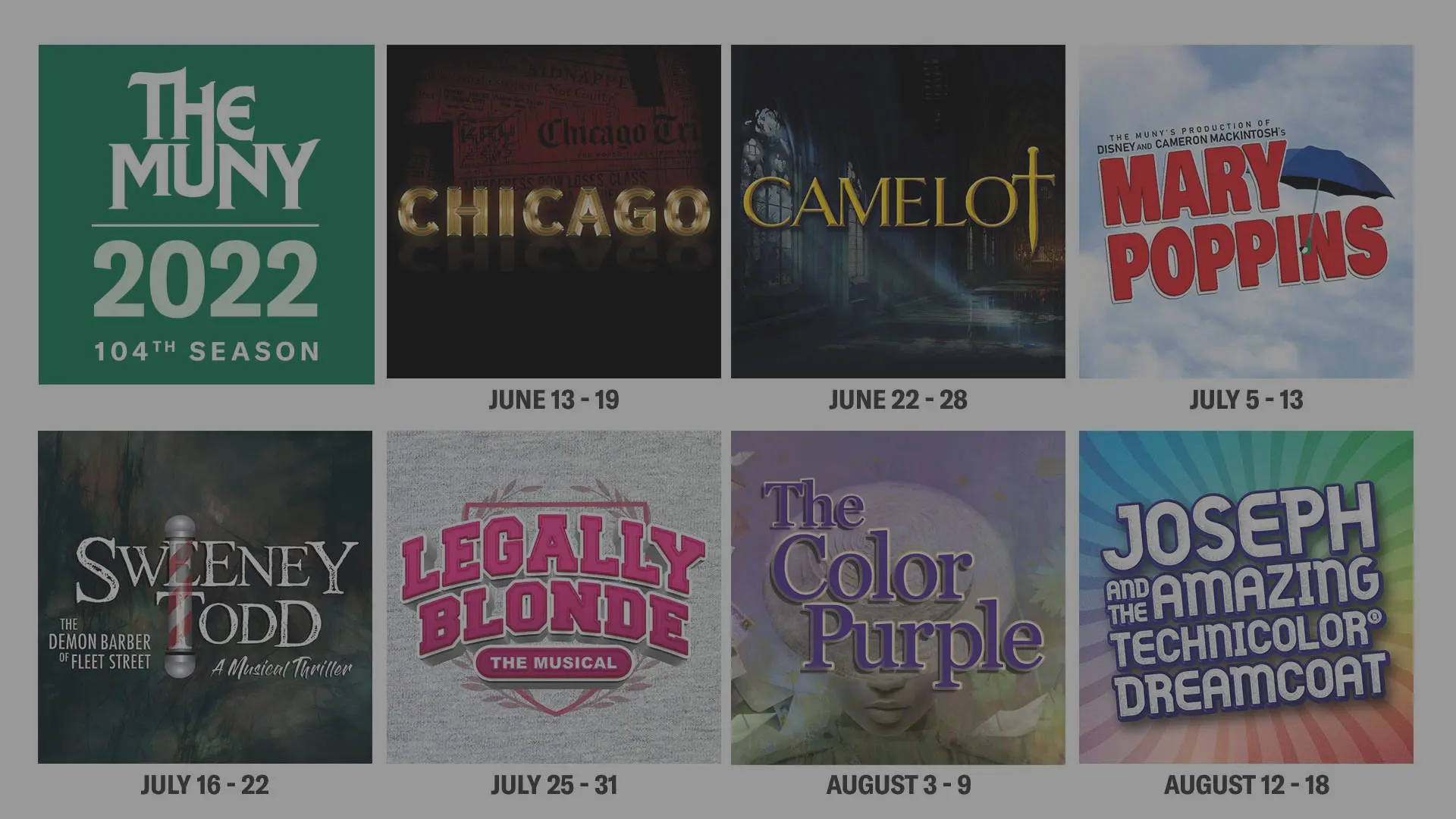 Performances nightly at 8:15 PM
Our 2022 Summer Season
June 13 – August 18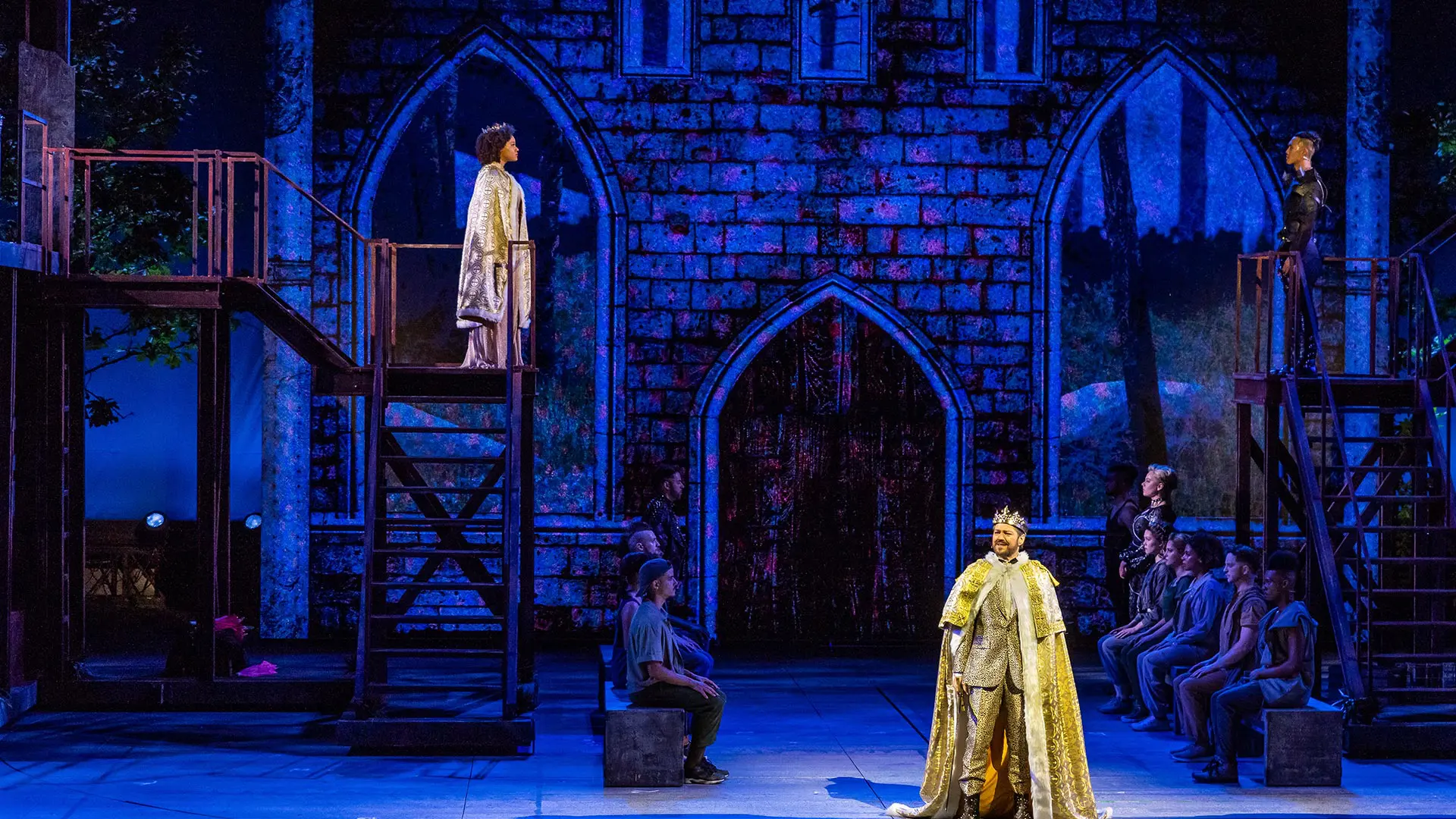 Take a look back
Camelot
The Legendary Love Story | June 22 – 28
The greatest stories are told onstage
Welcome to St. Louis' theatre. For over 100 years, The Muny has captured hearts and sparked imaginations through music and movement. Each summer, we fill Forest Park with the sounds of Broadway — and we always leave a seat for you.
Presenting our 104th Season
News and Notes