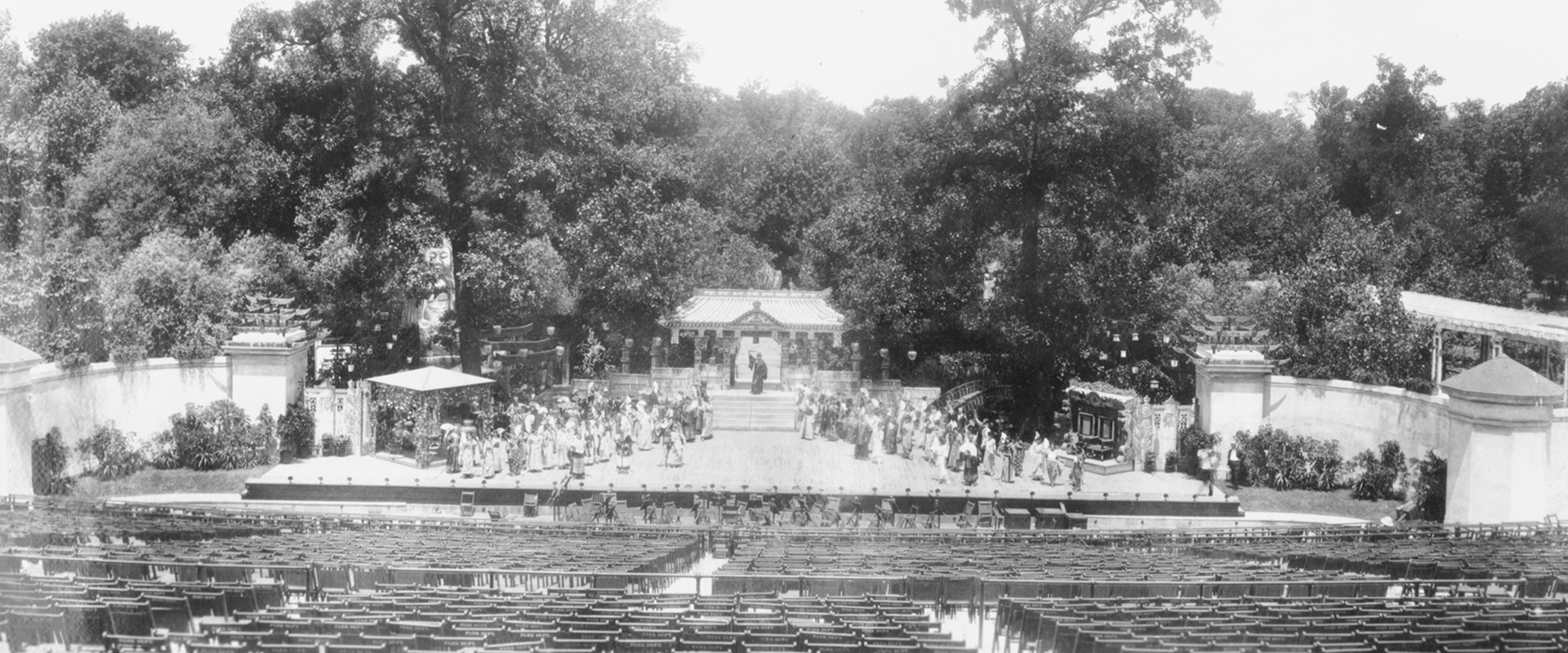 History
A tradition like no other
Nestled in beautiful Forest Park, The Muny is a cultural treasure that has dazzled our eyes and made our hearts soar for over 100 years. Our history is one of perseverance and passion as we bring Broadway-style theatre to our St. Louis community.
The Dream of Theatre
The dream of St. Louisans for a permanent outdoor theatre in Forest Park likely dates back to the 1904 World's Fair. However, it wasn't until 1916 that the dream would begin to be realized, when plans first appeared to mount an outdoor production of As You Like It by Margaret Anglin's Shakespearean troupe.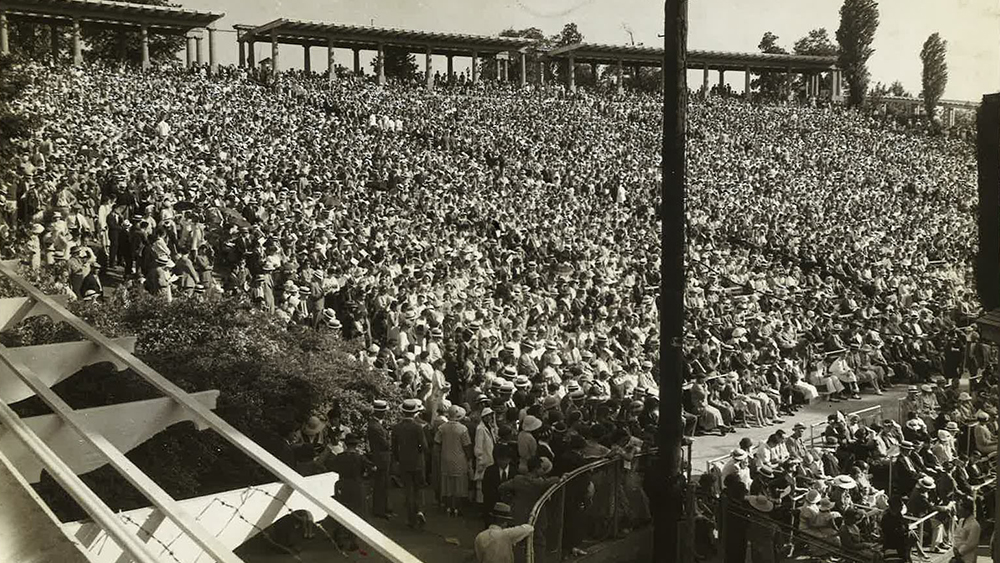 Between the Mighty Oaks
St. Louis Parks Commissioner John Gundlach was given the honor of choosing the perfect place in Forest Park for the performance, and selected a grassy area between two large oaks. Shrubs and small trees were cleared from the sloping hillside and a retaining wall was built to level the performance area.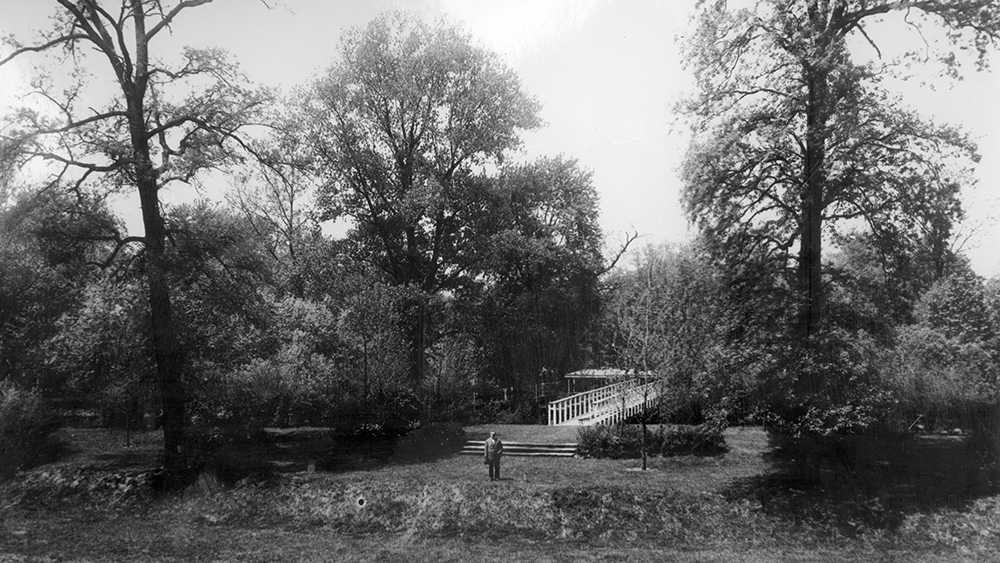 The First Curtain Call
This performance of As You Like It starred Miss Anglin, Robert Mantell and Sidney Greenstreet. The out-of-town professionals were joined by nearly 1,000 St. Louis folk singers and dancers in observance of the 300th anniversary of the death of William Shakespeare. Crowds averaged 8,000 patrons each night and reviews were glowing. Following an opening night rain-out, As You Like It was written into the history books as the first production ever mounted at what would become The Muny.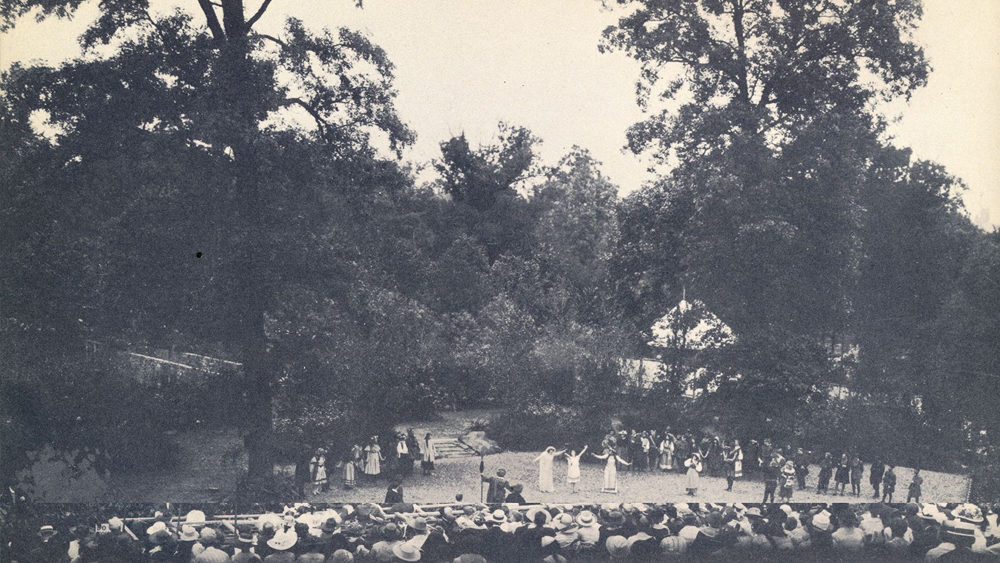 The Muny Saga
In celebration of The Muny's 100th season in 2018, local theatre critic Dennis Brown set out to write The Muny Saga, the most in-depth telling of our history ever recorded. This 10-volume series is filled with historical accounts and personal stories from those who shaped The Muny over the last 100 years. It's a must-read for any Muny lover.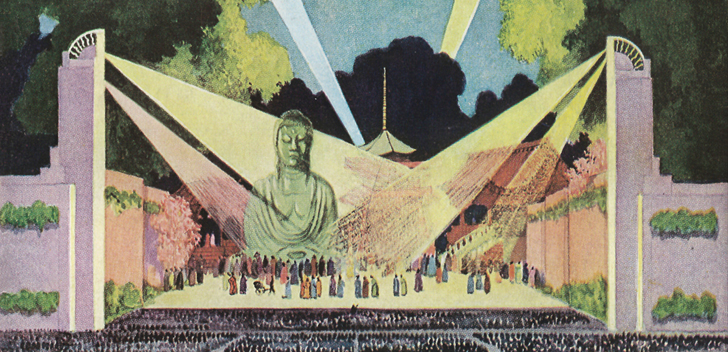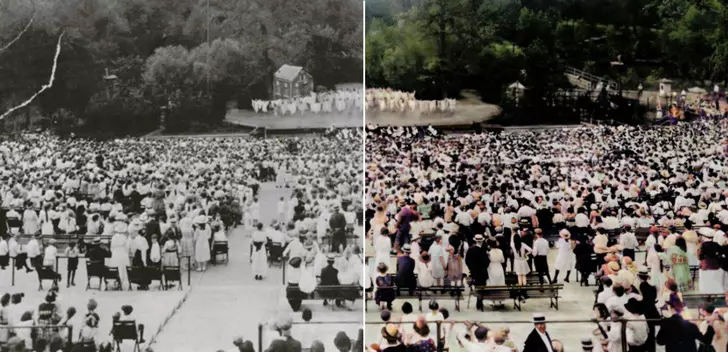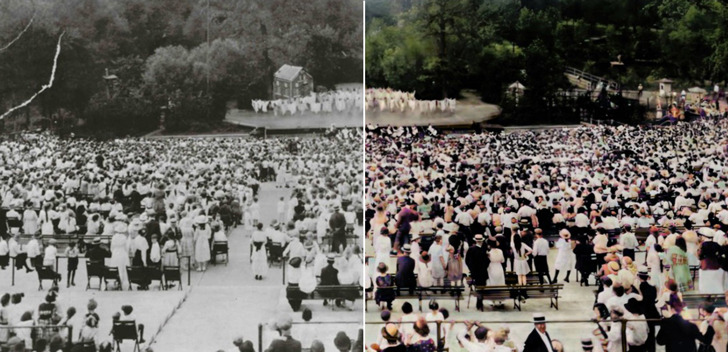 Muny History in Full Color
Muny volunteer archivist Dan Monahan recently brought some images from The Muny's vibrant history to colorful life with a curated collection of colorized photos. This round of images span from 1918-1942 and represent what Dan calls "artistically imagined" snapshots of what those black and white photos would have looked like at the time. Enjoy this glimpse of Muny magic over the years.
The Muny at 100
The St. Louis Post-Dispatch's Judy Newmark covered our centennial season with an excellent series of retrospectives and reviews. Click here to read the stories and relive the magic of our 100th season in 2018.
The Muny Archives
Ever wondered what was playing in the 1940s? In The Muny's archives, you'll find records of previous shows, casts, producers, and more. You'll also find digital scans of original programs dating back decades. It's a great way to reminisce with loved ones who visited the theatre years ago, or just feed your curiosity for all things Muny.