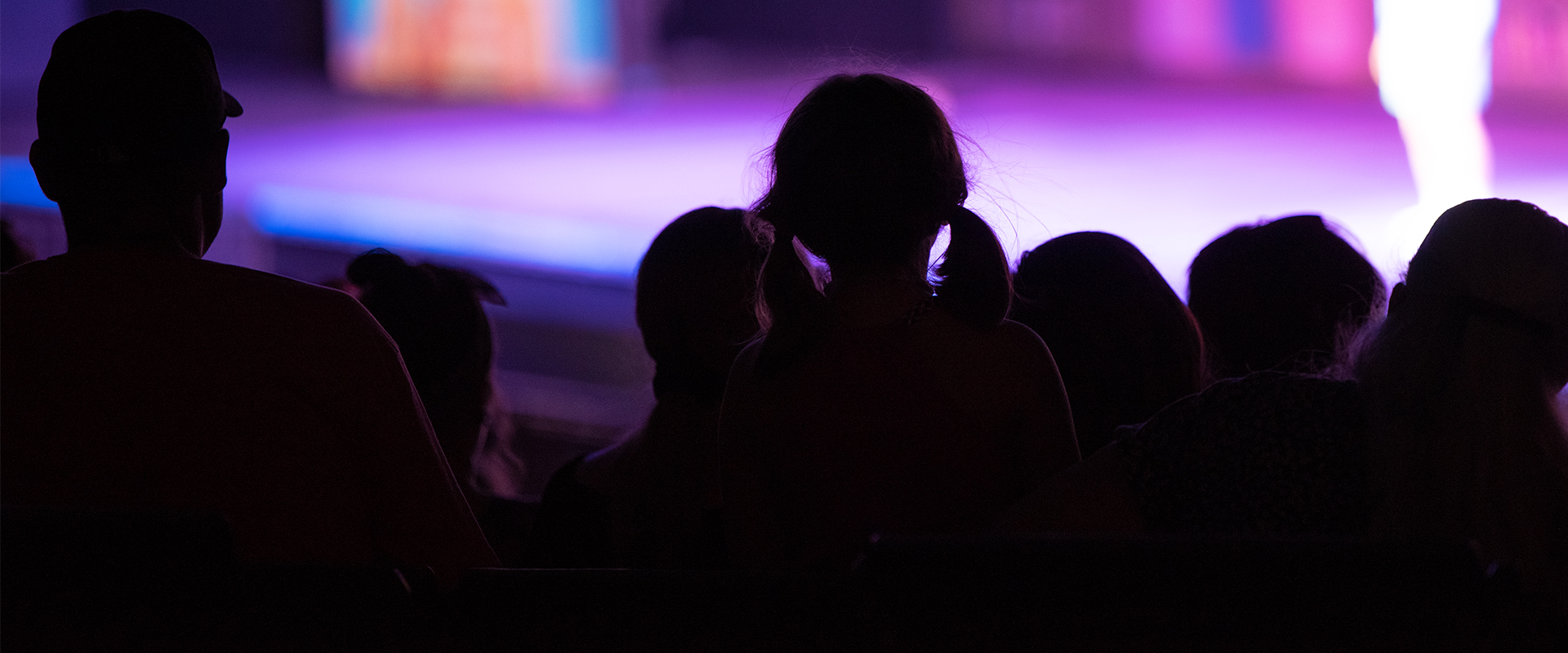 Accessibility
Everyone's Welcome
From the moment you arrive until you are headed home, we want The Muny to be a place you never have to worry about coming to, regardless of limitations. Now, more than ever, our mission, passion and tradition remain the same: making theatre accessible to all.
Access Services Sponsored by: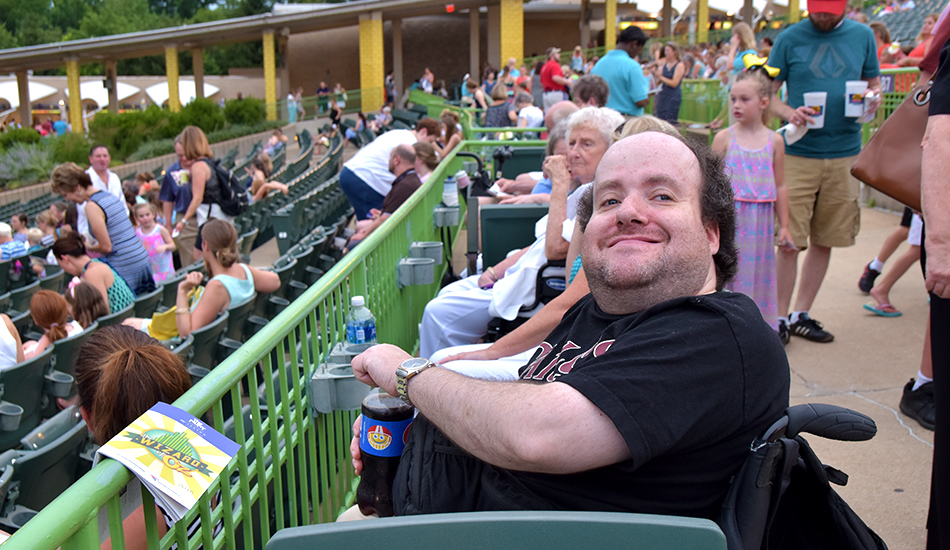 Accessible Seating
Accessible seating is available throughout the auditorium and offered at every price level, including our Free Seats.
Accessible Parking
All parking lots at The Muny include accessible parking. These reserved spaces are available on a first come, first served basis and require a state-issued hang tag or license plate. If there are no accessible spaces available, the lower lot may be used as a pick-up and drop-off point for passengers requiring assistance.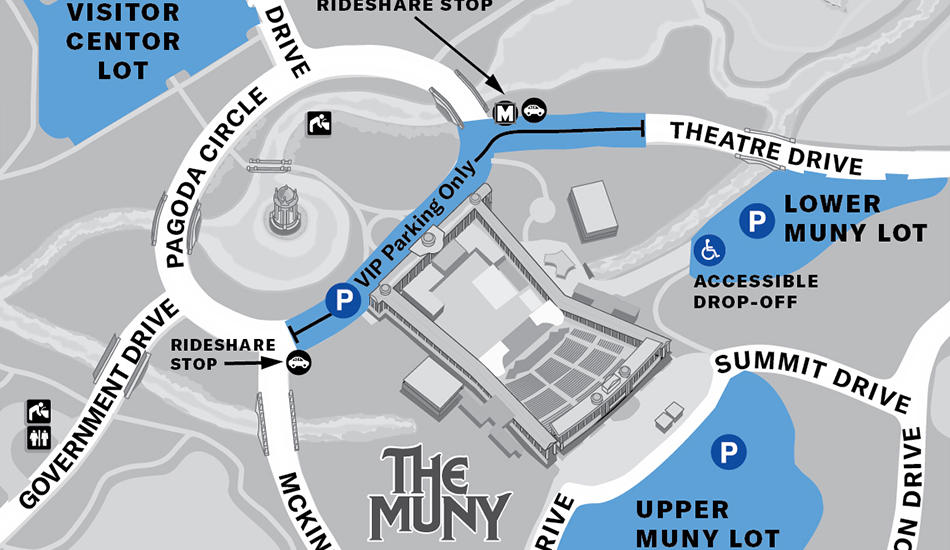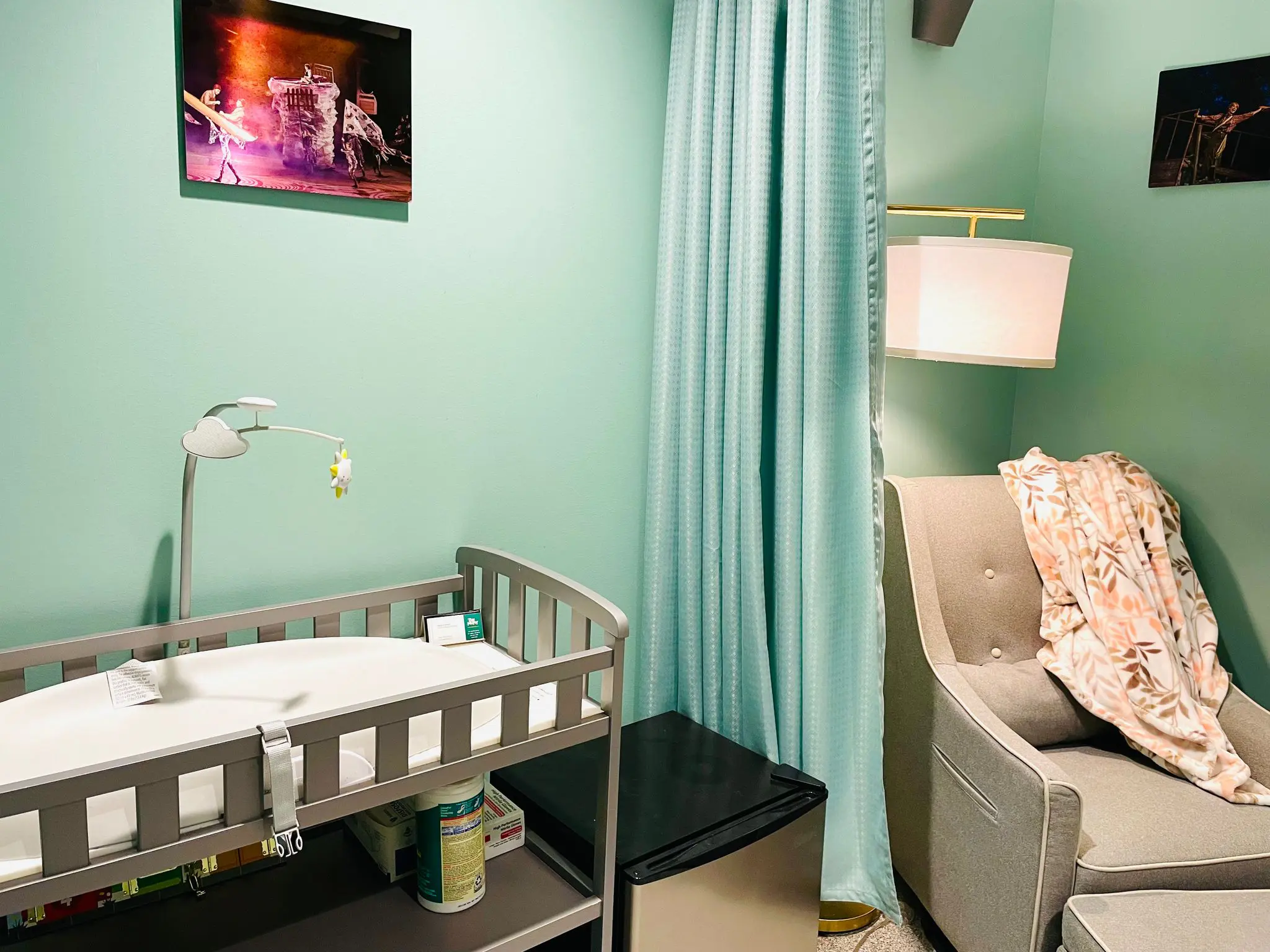 Infant Care Suite
This air-conditioned room is a welcome retreat for toddlers who need a break or hungry babies. Along with two comfy gliders for nursing, a changing station and vanity sink, our newly-added Infant Care Suite also has a mini-fridge available for storing perishable baby needs (at your own risk).
To access our Infant Care Suite, find a Head Usher in white polo / black pants. It is located on the lower west side of the theatre [left side if you're looking at the stage from the seats].
Wheelchair Assistance
Patrons in wheelchairs may receive assistance between the lower lot and the auditorium. Usher service begins at 7:30 p.m. and continues until 8:25 p.m. Upon request, ushers may check on patrons during intermission. After the show, ushers will assist patrons getting back to their parking lot.
Dining
Café One and several picnic tables throughout the grounds are also accessible for all patrons.
Restroom & Water Facilities
Accessible restroom facilities are located inside the auditorium. Family restrooms and accessible water fountains are located on either side of the theatre near the lower concession stands.
Assistive Listening Devices
Patrons requiring assistive listening devices may check them out at no charge. Devices are located at the souvenir stand located outside of Gate #1. Earphones and neck loops are also available. Need help finding them? Just ask an usher in blue.
Interpretive Services
Monday and Saturday night performances include special accommodations for the D/deaf and hard of hearing and blind and partially sighted. This includes sign language performances and audio descriptions of the action on stage. Special listening devices are required for the audio experience and may be checked out at the souvenir stand located outside Gate #1.
Contact Lindsey R. Galanti, Director of Audience Experience, at [email protected] to learn more about interpretive performances.
First Aid
The Muny has a nurse on duty during every performance. If you require medical assistance, please locate an usher in blue or a head usher in white.
Emergency Notification
The Muny's evening emergency number is (314) 367-9191. Patrons may register their seat location with one of the usher captains before each performance in the event of an emergency.
A Spotlight on Accessibility
From the very beginning, The Muny has been committed to making theatre accessible to all, regardless of physical or socioeconomic ability. From wheelchair pushers to free seats to interpretive services and more, you hopefully have witnessed this mission in action. These unique, free services give all patrons the opportunity to experience every production from the comfort of their own seat. We are proud of our commitment to accessibility, thrilled to share this through-the-years glimpse at the services The Muny offers.