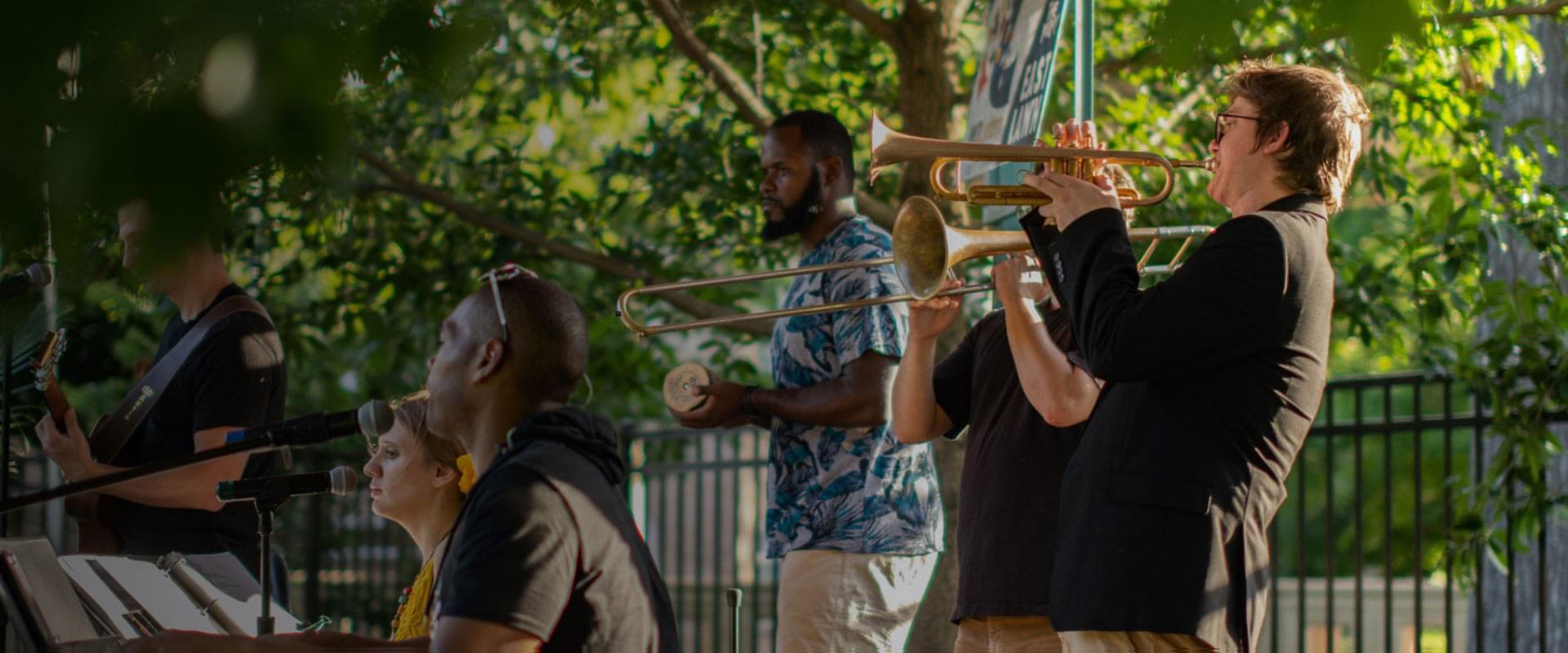 Preshow Festival
A Show Before The Show!
The Preshow Festival is a free celebration of our community and the performing arts. With live performances, musical guests and kids activities — you'll always want to get here early!
Thank you for your interest in our Preshow Festival. To help mitigate the volume of patrons during ingress, there will be no Preshow Festival on Lichtenstein Plaza, located directly behind the Free Seats, for the 2021 season. We apologize for any inconvenience this may cause. However, there will still be Preshow Festival performances on both east and west lawns every night there is a mainstage production.
The Preshow Festival Runs From 6:45 – 8:00 p.m. every show night
Each summer, The Muny welcomes more than 100 community organizations, theatre troupes and musical acts for preshow entertainment. What better way to kick off your night at the theatre than by supporting St. Louis' bustling arts scene? So pack a blanket, grab a bite and find a grassy spot to take in the night's festivities.
For more information:
contact Susie Joffe, Promotions & Preshow Manager, at (314) 595-5755 or [email protected].
Preshow Calendar
Sponsored by

4 Locations. 4 Shows. All Free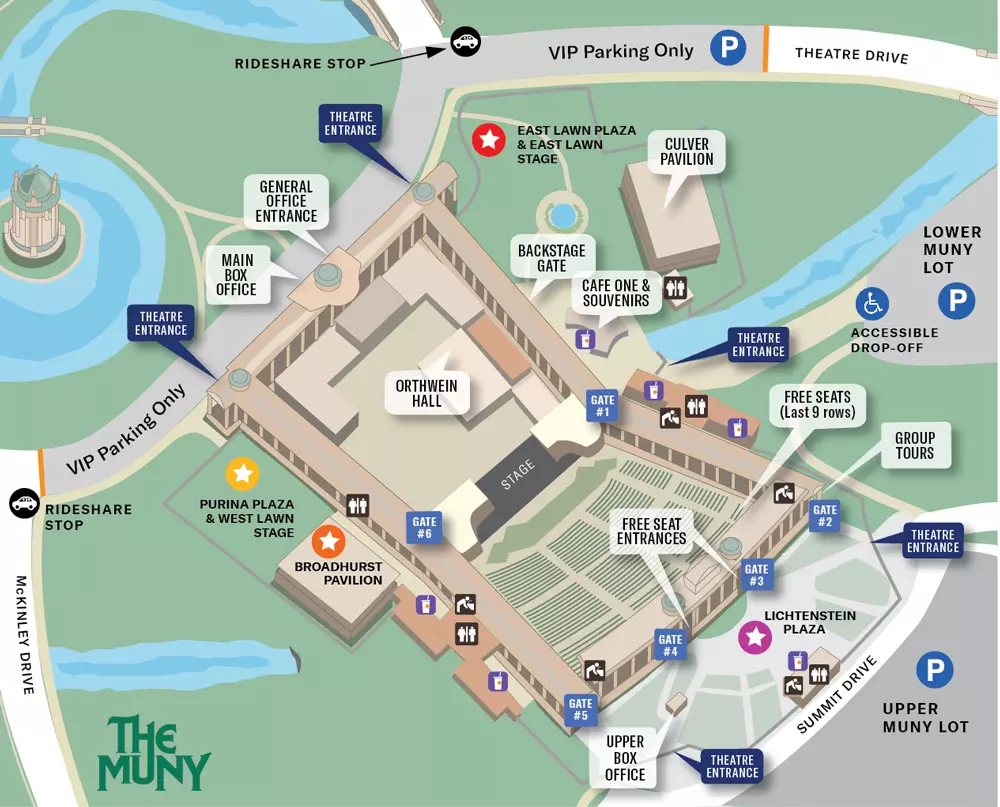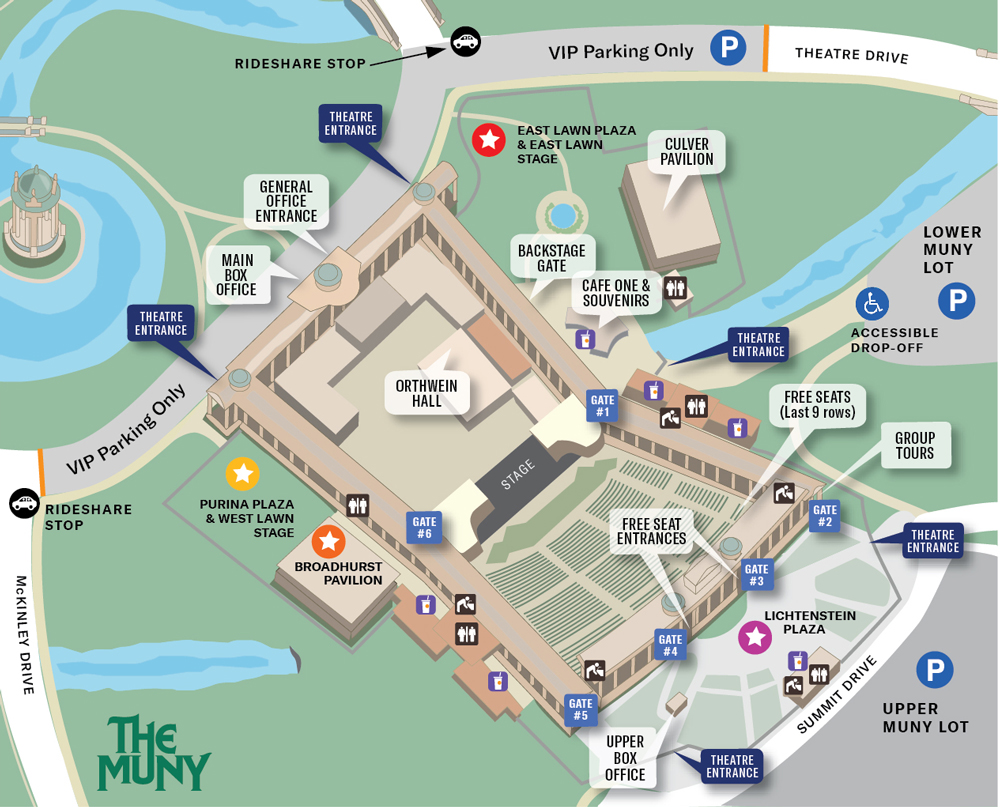 East Lawn Plaza
Includes the East Lawn Stage.
Located on the east side (to the left as you face the main ticket office) of the theatre.
Preshow Sponsored by Missouri Lottery
Lichtenstein Plaza
Located directly behind the free seats at the top of the theatre.
Performances by the Preshow Community Groups and The Muny Kids and Teens.
PURINA Plaza
Includes the West Lawn Stage.
Preshow performances on selected evenings on the West Lawn Stage.
Preshow Sponsored by Regional Arts Commission
Broadhurst Pavilion
Preshow performances featuring the Muny Kids and Muny Teens plus other performers on selected nights.
And Don't Forget About The Main Event