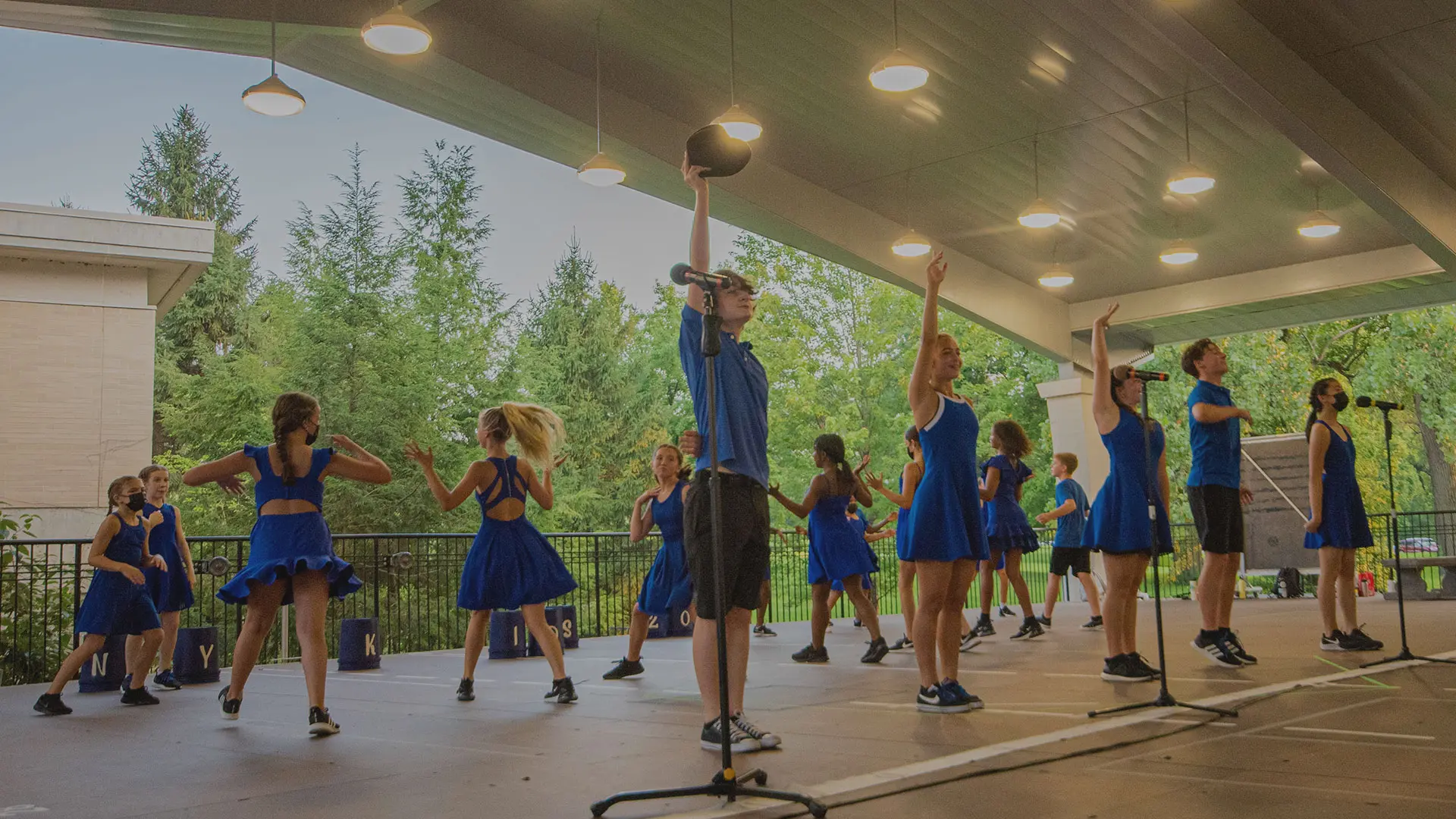 Education
Crawford Taylor
Education Initiative
Theatre isn't just something you watch—it's something you do. When we're not putting on a summer of shows, we're hard at work inspiring the next generation of performers, producers and creators.
For the Love of Theatre For the Joy of a Lifetime
Through the generous support of the Crawford Taylor Foundation, The Muny has developed new arts education opportunities, and strengthened our existing programs, enabling us to improve overall programing under a single cohesive framework. Replacing the idea of a traditional, static Education department, the dynamic Crawford Taylor Initiative at The Muny continually identifies new areas of educational need, develops programs to address those areas and ultimately initiates action plans to launch and sustain these programs.
Programs at The Muny teach students that the theatre is a great place to find a hobby or make a living if they so choose. We consider our programs a success even if students find they are content to make theatre a hobby in their lives while pursuing other career options. The skills and discipline they learn while participating in a Muny education program will serve them well in whatever career they pursue.
Our education programs have something for everyone—from stage builders to sound designers to ensemble performers. We also use the power of virtual learning to bring industry-leading musical theatre professionals from across the country directly into classrooms.
At The Muny, we believe that significant investment in the landscape of arts education is vital to future generations and to the industry of musical theatre. Our menu of traditional and new education options truly answers the arts education and training needs of the community. Our goal is for students to find purpose and passion through our curriculum.
---