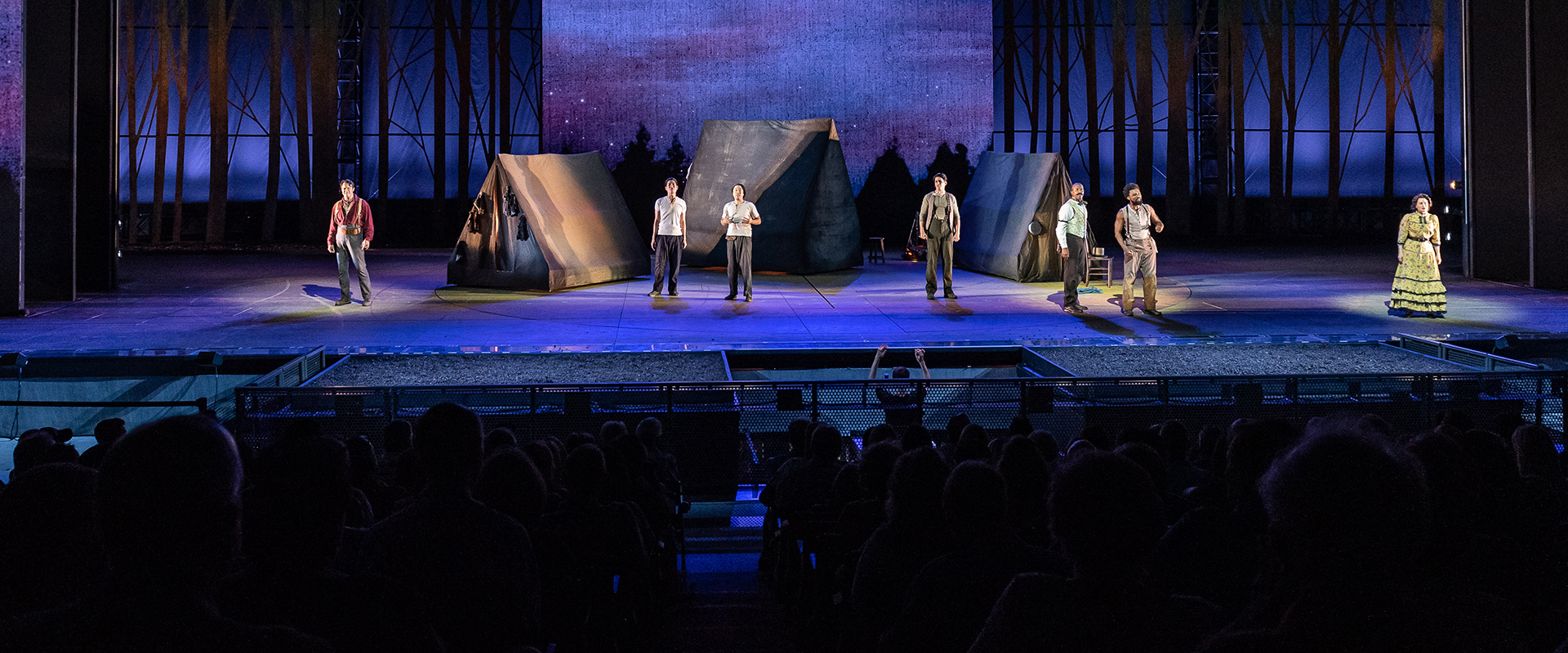 Support
The magic starts with you.
The Muny is a St. Louis cultural institution made possible by the thousands of patrons who have come through its doors and witnessed its magic.
Why Give?
Perhaps your grandparents brought you… Or it was an exciting first date… Or maybe your first show was with your own child. The Muny is a cultural tradition that our community has enjoyed for over 100 years.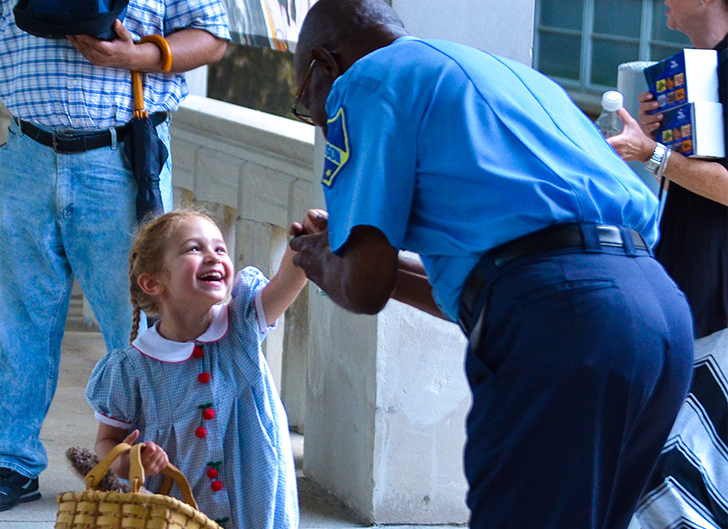 As a nonprofit theatre, we rely on donations to make this St. Louis tradition possible.
Our donors provide critical support that enables us to produce great shows every year and to serve our community's youth through highly acclaimed arts education programs.
Your support today ensures that this unique tradition will be one that St. Louisans continue to enjoy for generations to come.
Ways to Support The Muny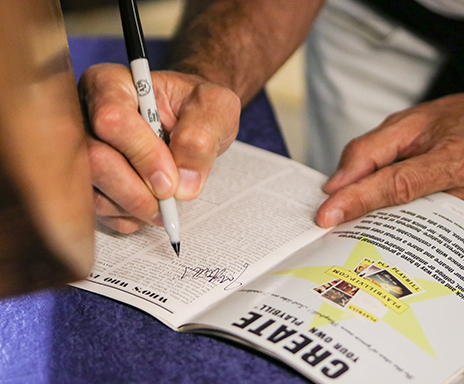 Muny Partner
Make an annual contribution to The Muny and receive exclusive benefits, deals and more.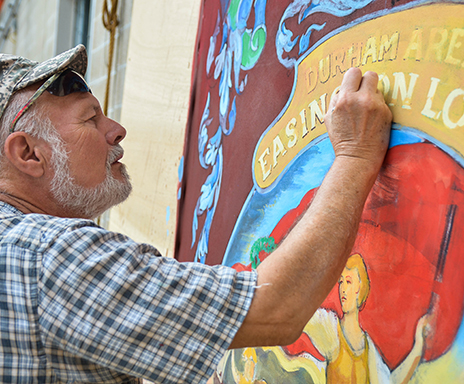 Sustaining Partner
Make a monthly donation and keep the Muny Magic alive all year round!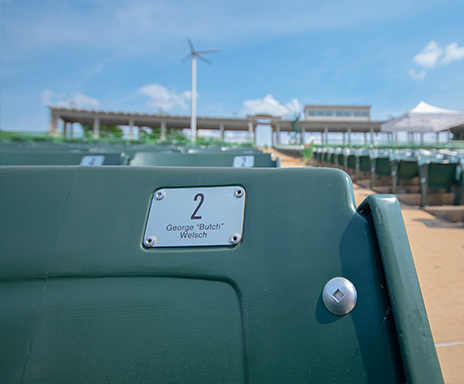 Commemorate
Remember a loved one or cherish a special moment by purchasing a commemorative brick, naming a seat or making a gift.
Other Ways to Give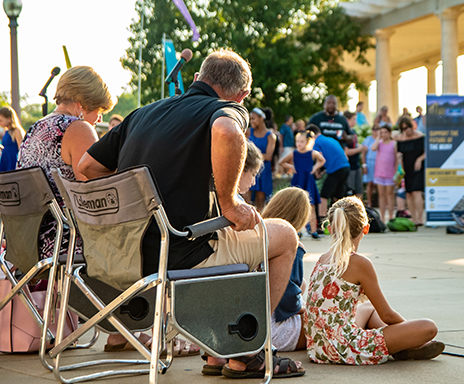 Legacy
Include The Muny in your estate planning and leave a remarkable impact on our community's theatre.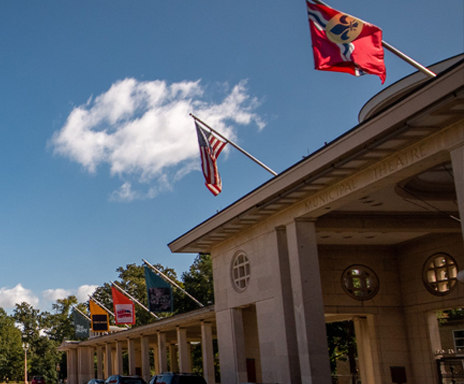 Give By Mail
Checks may be made out to The Muny and mailed to the front office:
The Muny
#1 Theatre Dr.
St. Louis, MO 63112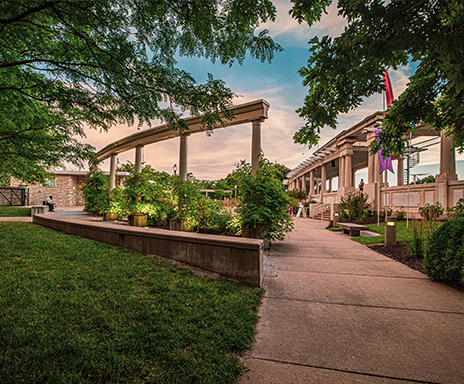 Stock Gifts

The Muny encourages gifts of stock. When you give gifts of appreciated stocks, you may receive additional tax benefits for the full fair-market value of the stock and avoid the capital gains tax on unrealized appreciation on the stock. Contact your tax advisor for more information on how this charitable giving technique can work for you.
To make a gift of stock to the Municipal Theatre Association of St. Louis (dba The Muny), please request stock transfer instructions by contacting Courtney Simms in our Development office.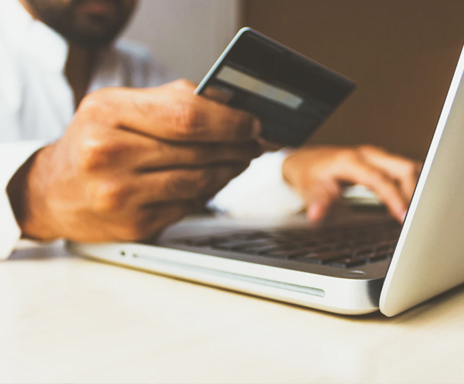 Credit Cards
The Muny accepts Visa, MasterCard, Discover and American Express. Give online with the button below or call the Development office.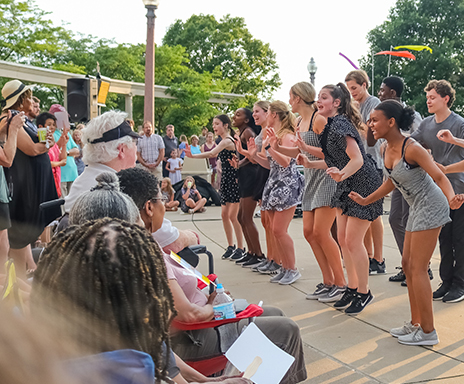 Matching Gifts
Many companies will double or even triple your gift to The Muny by matching your contribution dollar for dollar or more. With your employers help, you can double the impact of your gift and, in many cases, upgrade your partnership to a higher level. Companies will often match the gifts of retirees as well.
Some of the companies that match gifts to The Muny include Anheuser-Busch, Bank of America, Boeing, Caleres, Emerson, Maritz, Mutual of America, and UPS. Contact your HR department to see if your company matches gifts to the arts.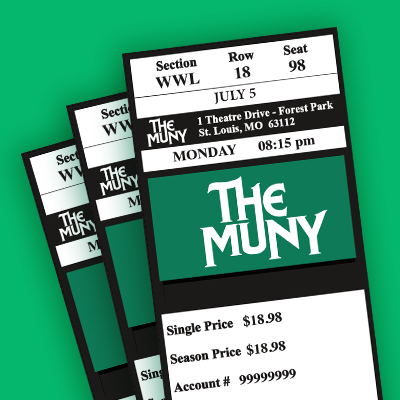 Donate Your Tickets
We hope this never happens, but if you are unable to use your tickets consider donating them back to The Muny at least 24 hours prior to the date printed on the ticket. You'll receive a tax deduction for their face value and we will be able to offer them to another audience member.
If you have any questions contact the Development office by calling (314) 595-5731 or email [email protected].