Treat Yourself To Dinner & a Show
It's a classic combo for a reason. Whether you treat yourself to a gourmet dinner or unpack a picnic on the grass, we invite you to come early and savor every moment of your evening at the theatre.
The Muny proudly serves Pepsi products and North Star frozen treats from Prairie Farms.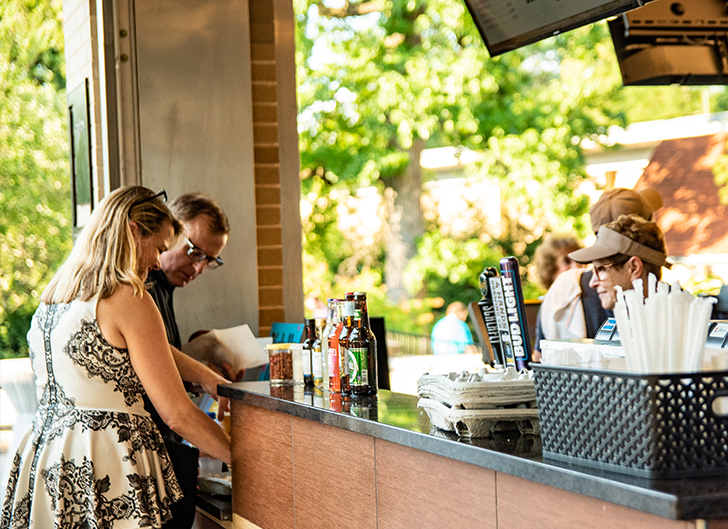 Café One
Trying to keep it casual? Stop by before the show and grab a bite at Café One. Its menu features a delicious blend of grab-and-go favorites, like pizzas, sandwiches, finger foods—even frozen treats.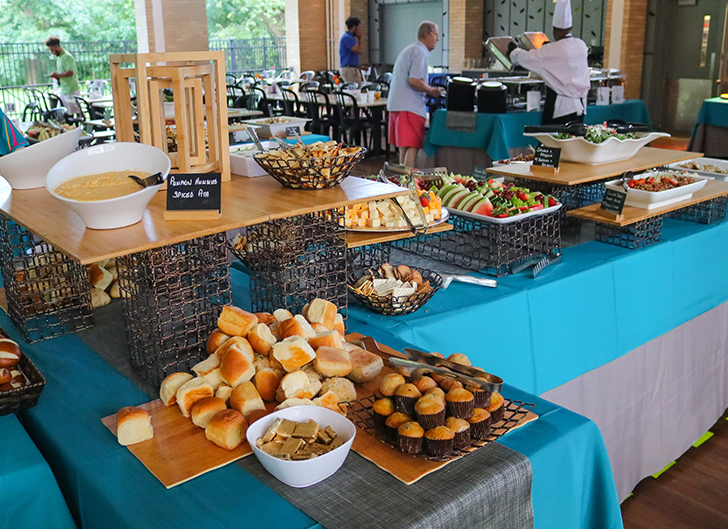 Thank you for your interest in dining at the Culver Pavilion. With the safety of our patrons top-of-mind, Culver Pavilion will be closed for the 2021 season. We apologize for any inconvenience this may cause and encourage guests to visit Café One, located directly west of the Pavilion, for another elevated dining option.
The Culver Pavilion
Led by an in-house team of American Culinary Federation chefs, The Culver Pavilion is The Muny's on-site, full-service restaurant. Each night features a full spread of signature dishes, served buffet-style in an al fresco atmosphere. A fully stocked bar offers delectable wine pairings, as well as crafted cocktails tailored to the evening's performance.
Three Times Available for Reservations
6:30 p.m., 6:45 p.m. & 7 p.m.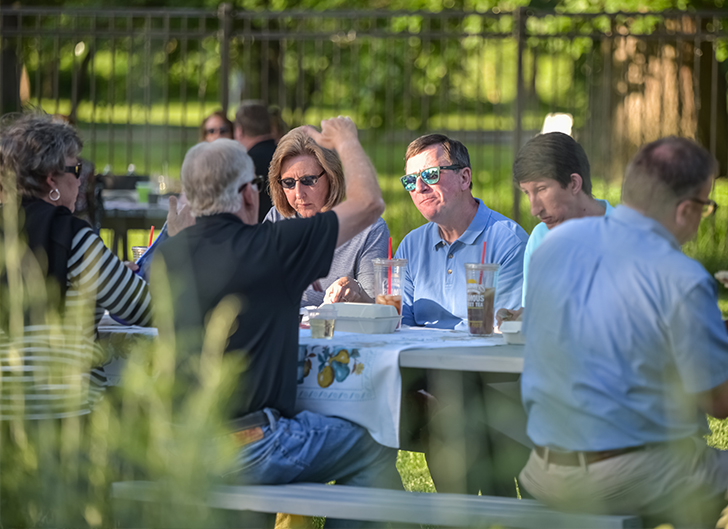 Bring Your Own
It's tradition around here to enjoy a picnic before the show. Although we're proud to offer several on-site dining options, you're more than welcome to bring a basket of all your favorite snacks and drinks. You'll find several picnic tables around our grounds, but you may want to bring an extra-large blanket—just in case!
Wondering what's okay to bring?