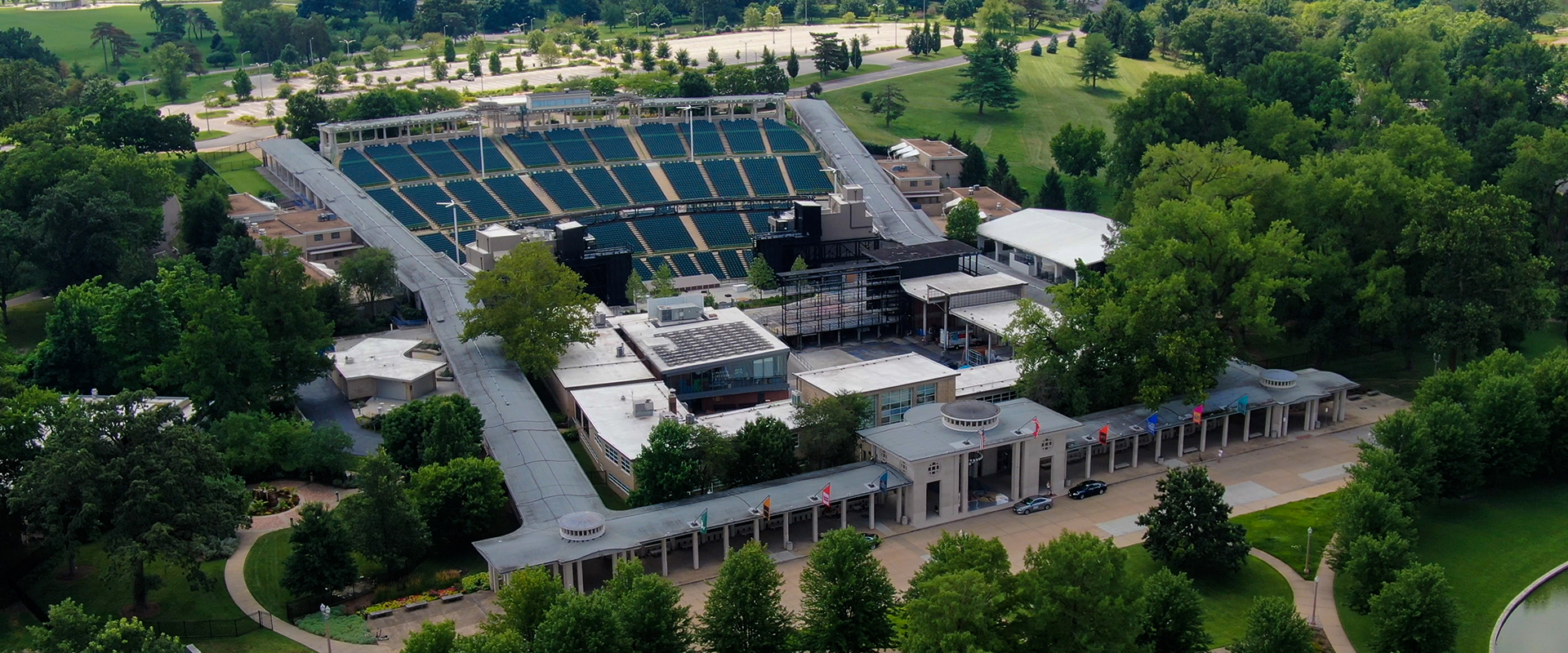 Getting Here
Find Your Way
Get to the Park, then follow the music
Part of The Muny experience is that you aren't roaming some busy downtown district. You're right here, in the heart of Forest Park, where history, art and culture come alive. Here you'll find everything you need to get the lay of the land and get to the show as quickly as possible.
Parking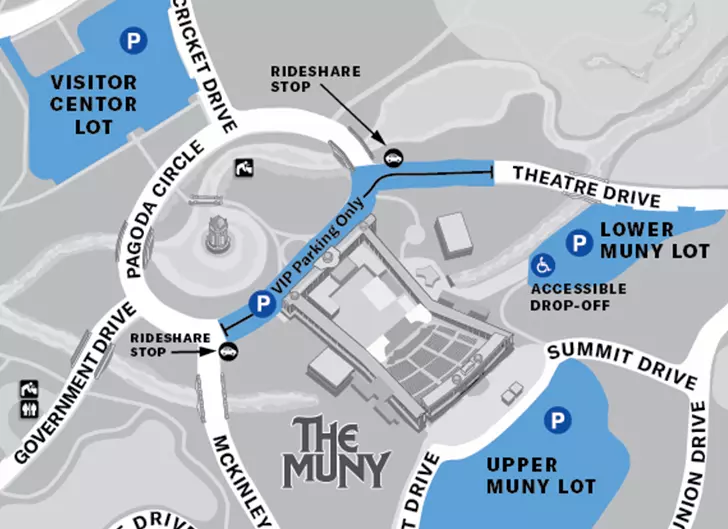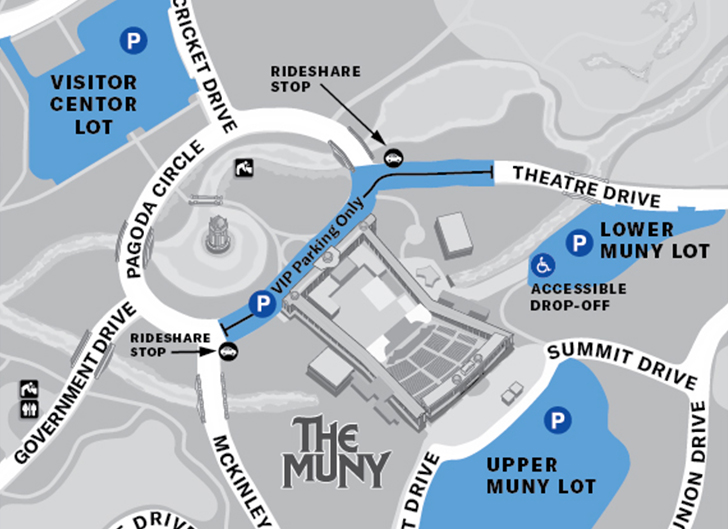 General Parking
Three on-site parking lots are available at no charge. The Muny upper lot is located just behind the Free Seats at the top of the theatre. The Muny lower lot is located across from the east side of the theatre. Additionally, a Forest Park Visitor Center lot is located on Cricket Drive, just across Pagoda Lake and the main entrance.
Note: All parking lots fill up early and often. We recommend arriving early with plenty of time to find alternative parking, if necessary.
Accessible Parking
Parking for patrons with disabilities is available in both the upper and lower parking lots. A state-issued hang tag or license plate is required. Once both lots are full, the lower lot may be used as a drop-off point for passengers.
Access Services Sponsored by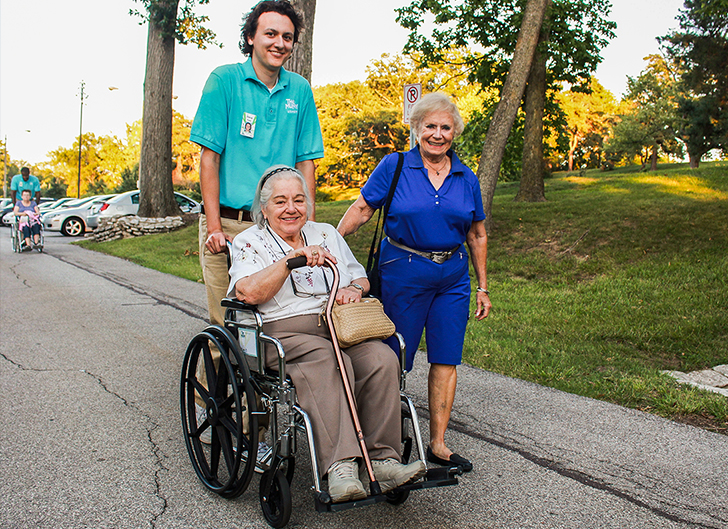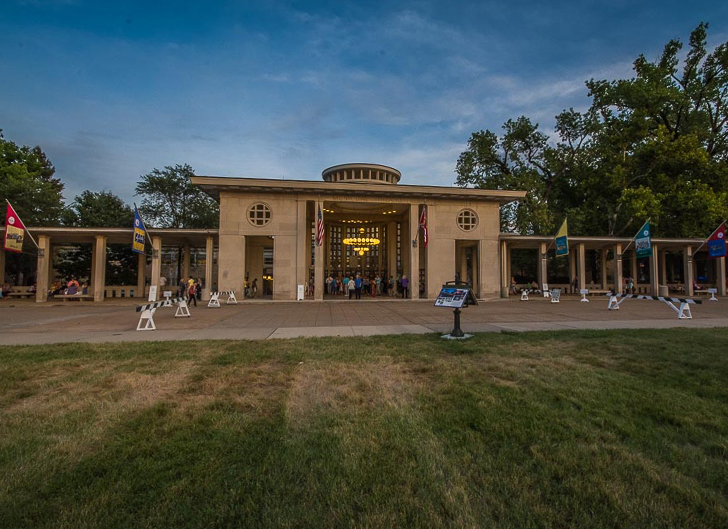 VIP Parking
We are pleased to offer VIP parking to Muny Partners who make an annual gift at or above the $600 Guarantor level. This reserved parking area is located in front of the Box Office, which is accessible from the northeast end of Pagoda Circle. Patrons must present their VIP parking pass for entry.
Note: The VIP parking area fills up early and often. We recommend arriving early with plenty of time to find alternative parking, if necessary.

Vehicle Assistance
After show vehicle assistance is provided by AAA. If you have a problem with your vehicle following the show (keys locked inside, battery jump, flat tire), please contact a Muny staff person for assistance. AAA is available to help all Muny guests with the above problems at no charge.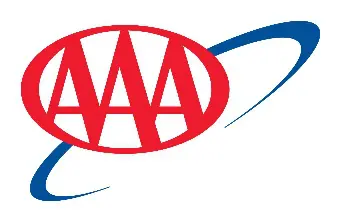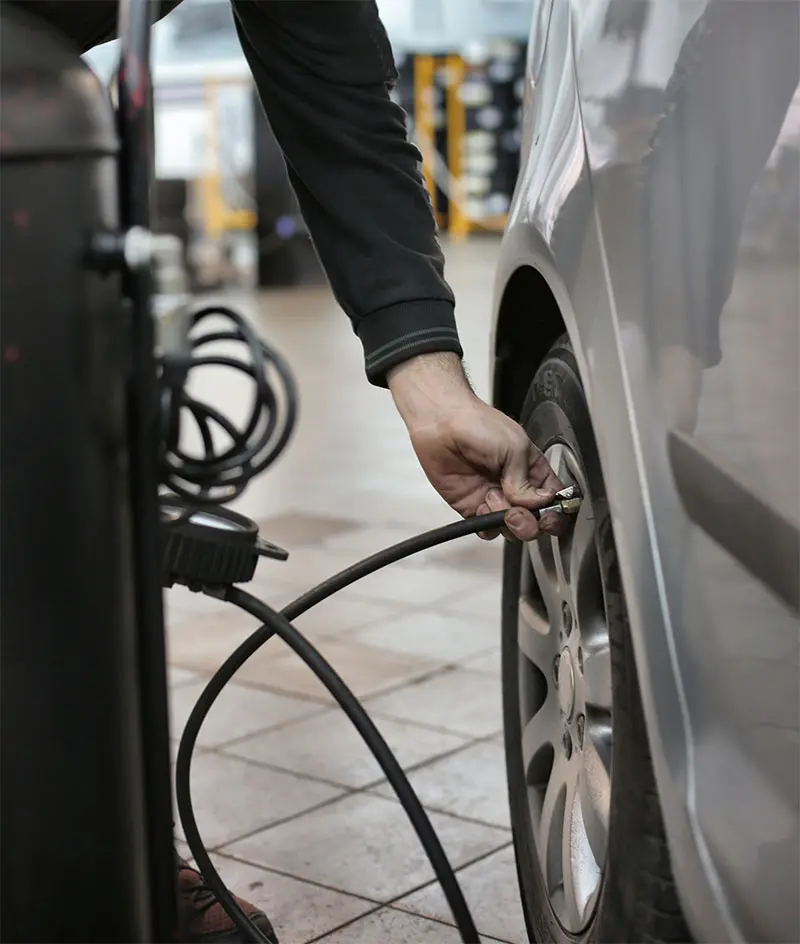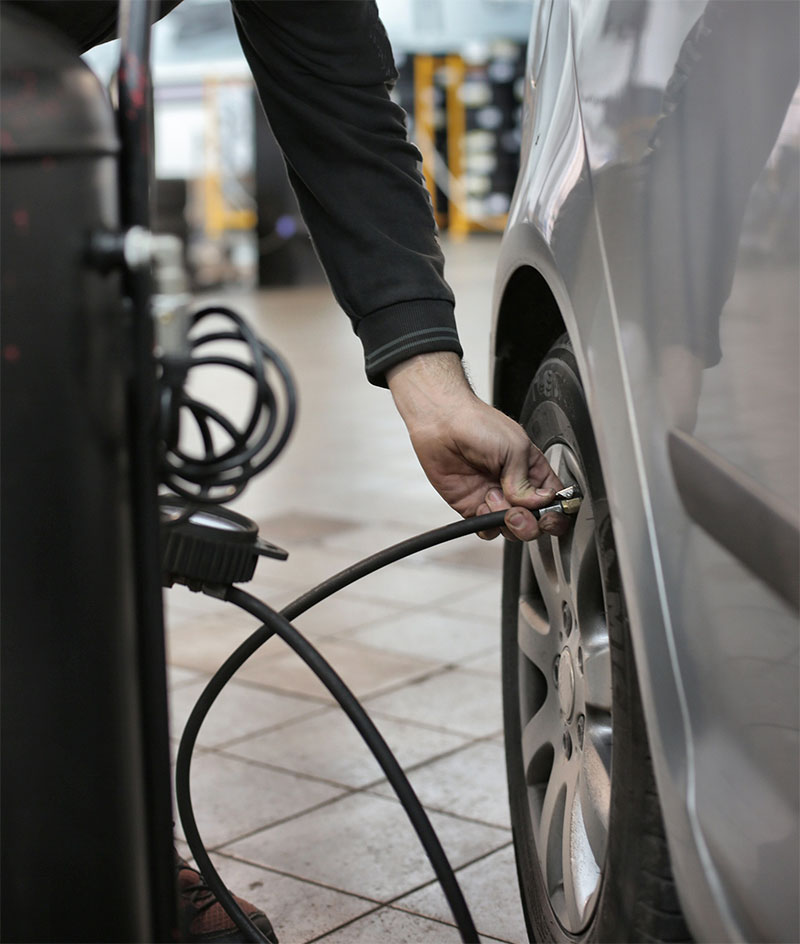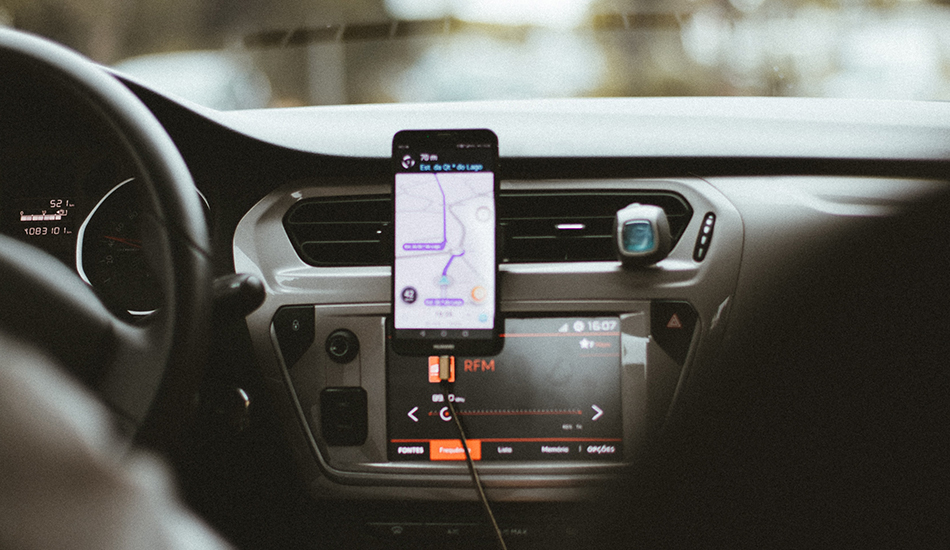 Rideshares
We strongly recommend using Uber, Lyft or taxi services to make getting to The Muny a breeze. Designated rideshare pick-up and drop-off areas are available at the intersections of Pagoda Circle and Theatre Drive or Pagoda Circle and McKinley Drive.
The bus service from the DeBaliviere Station will be provided by The Muny this summer.
Maps
To help you get around The Muny campus, we've designed a special map that points out all key areas.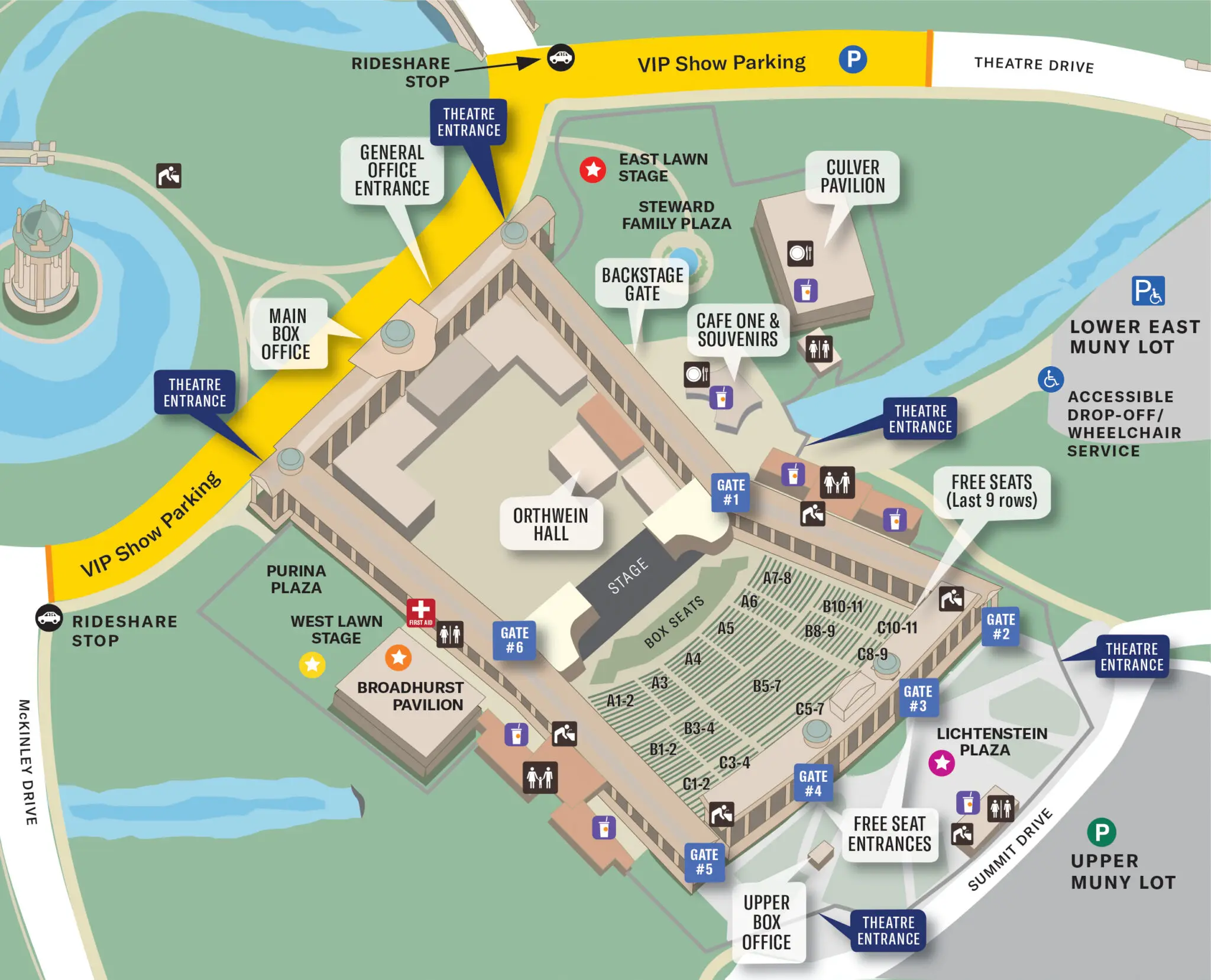 Steward Family Plaza
Includes the East Lawn Stage.
Located on the east side (to the left as you face the main ticket office) of the theatre.
Lichtenstein Plaza
Located directly behind the free seats at the top of the theatre.
Performances by Community Groups
Preshow Sponsored by Missouri Lottery
Purina Plaza
Includes both the Purina Lawn and the West Lawn Stage.
Preshow performances on selected evenings on the West Lawn Stage.
Broadhurst Pavilion
Preshow performances featuring the Muny Kids and Muny Teens plus other performers on selected nights.