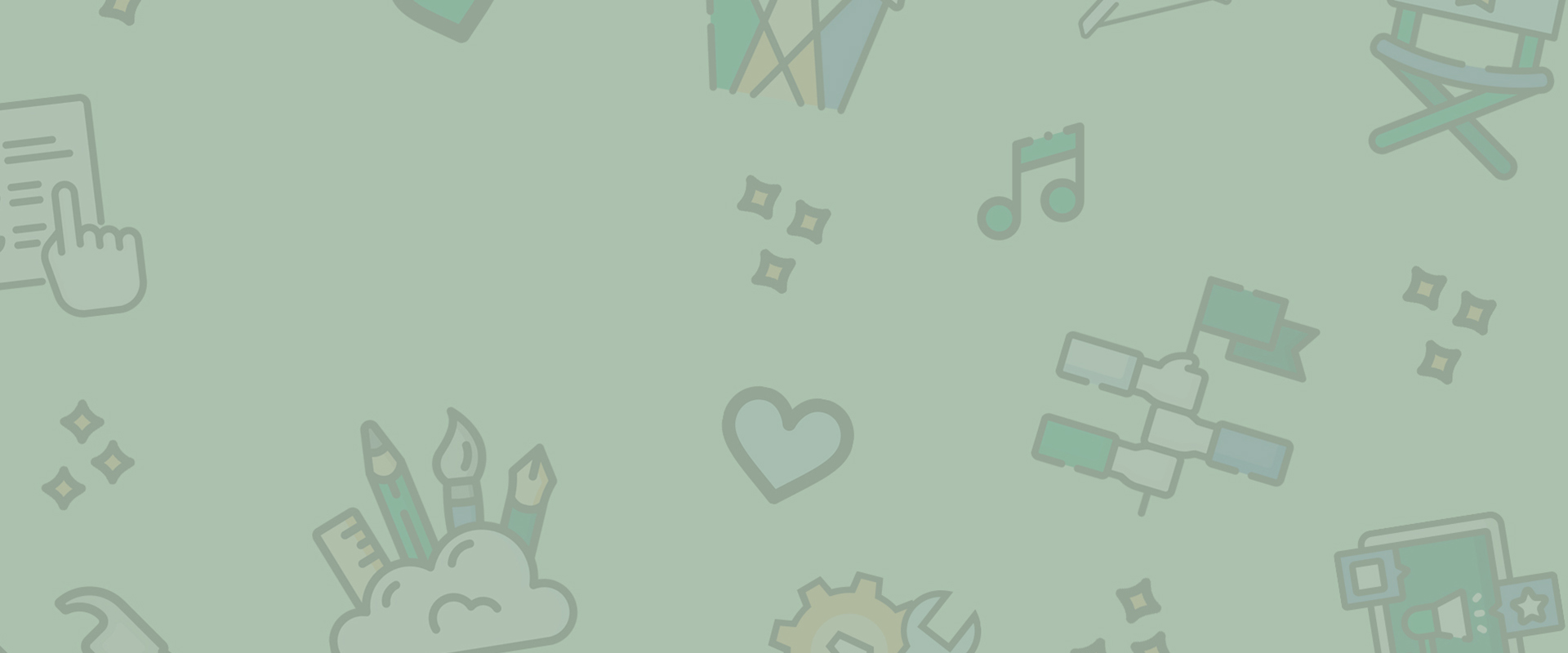 Administrators
Tali Allen
Director Of Education
has served as the Director of Education at The Muny since July 2019. She has worked in the arts for almost 20 years and has taught musical theatre and voice on all academic levels. She has also directed, music directed and accompanied an innumerable amount of award-winning professional and youth productions in theatres across the country. Tali was a teaching artist with Tennessee Performing Arts Center (Nashville, TN) and Metropolis Performing Arts Center (Chicago, IL), where she also served as the Director of the Music School. After relocating to St. Louis in 2009, Tali founded her own performing arts studio which offered private lessons and youth musical theatre programs in various school districts and parks and recreation departments throughout the city. She taught music and drama within the Archdiocese of St. Louis, was a member of the Theatre and Voice Faculty at COCA and music directed for several youth and community theatre groups. She also conducted a series of musical theatre professional development workshops for educators in the Archdiocese. In 2016, she completed the Music Directing Intensive at the legendary Goodspeed Opera House. Tali was formerly the Director of Education and Outreach at Stages St. Louis, as well as the Director/Music Director of their pre-professional groups, Triple Threats and Triple Threat TEENS. The Performing Arts Academy saw many successes under her leadership through her restructuring of programming and partnerships formed with Lincoln Center Education, the Educational Theatre Association and iTheatrics. She most recently served as an Adjudicator/Workshop Leader at the Junior Theatre Festival and directed a pilot production of The Drowsy Chaperone Jr. for MTI and iTheatrics. Tali is currently an adjunct voice faculty member at the Conservatory of Theatre Arts at Webster University.
Michael Baxter
Artistic Associate
Michael Baxter enjoys an exciting and wide-ranging professional career as a choreographer, performer and educator working in theatres and universities across the country. His Muny career began in 2008, when he was hired as a performer. Between 2012 and 2018, he served as Resident Choreographer, during which time he collaborated with top artistic teams on a multitude of productions and supervised the creative expansion of the esteemed Muny Teen program. Over the last eight years, he has become a regular fixture at The Muny and his unique skills have expanded to include directing and producing. Appointed in 2018, he now serves as the Artistic Associate.
Among his duties as Artistic Associate, Michael works directly with the Artistic Director/Executive Producer, Mike Isaacson, on all aspects of production. He helps to ensure that the producer's vision and the artists' experience exist at the highest professional standard. He oversees and coordinates the hiring of all freelance artistic personnel, including directors, choreographers, music directors and actors. He is responsible for spearheading every aspect of Muny casting and specializes in cultivating lasting creative partnerships beyond the stage that originate in the audition room.
A graduate of Webster University, Michael currently serves as the primary liaison between The Muny and The Conservatory of Theatre Arts at Webster, where he is also an adjunct faculty member. Michael is an active member of the Actors' Equity Association (AEA) and an associate member of the Society of Stage Directors and Choreographers (SDC).
Kwofe Coleman
President + CEO
Kwofe Coleman began his Muny career in 1998 as an usher and has served as the Managing Director since 2018. Coleman has held several other positions at The Muny including staff accountant, house manager and digital communications manager and director of marketing. In the Director of Marketing and Communications position, Coleman directed the teams responsible for all external communications, marketing campaigns and the development of strategies to meet The Muny's annual revenue budget.
Among his duties as the Managing Director, Coleman oversees the organizational, financial and business affairs of The Muny, while embracing and articulating the artistic and institutional vision. This includes the development of annual budgets, determining income and expense assumptions, and overseeing those revenue and expenditures. In this position, he also takes a leadership role in developing new and expanded income streams and creating strategic initiatives to expand and deepen The Muny's community engagement, educational and outreach efforts.
He was a 2018 Fellowship Advisor for The DeVos Institute of Arts Management at the University of Maryland and is the current Vice President of the Board of Directors for the National Alliance of Musical Theatres (NAMT). In November, we will become the President elect of NAMT. He has also remained an active contributor to the St. Louis community, with local activities including the Advisory Board for Common Circles, Advisory Council for Cor Jesu Academy, Founding Board for Atlas School, and as a mentor for The Urban League's Save our Sons program and other social service organizations. He is the recipient of the St. Louis American's Salute to Young Leaders Award and the 2019 St. Louis Business Journal 40 under 40.
Mike Isaacson
Artistic Director / Executive Producer
is The Muny's Artistic Director & Executive Producer. This will be his tenth season and he is only the third person to hold this position in The Muny's 102-year history. To date, he has produced 56 Muny shows, 23 of which had never been produced at The Muny before, including Dreamgirls, Thoroughly Modern Millie, Jersey Boys, Kinky Boots and Matilda. He also conceived and produced The Muny 2020 Summer Variety Hour Live!, which was viewed by more than 225,000 people around the world.
He has collaborated at The Muny with many Tony Award winners and breakthrough talents, including Christian Borle, Colin Donnell, Marcia Milgrom Dodge, Gary Griffin, Heather Headley, Jennifer Holliday, Denis Jones, Laura Michelle Kelly, Dan Knechtges, Beth Leavel, Norm Lewis, Beth Malone, Kathleen Marshall, Patti Murin, Josh Rhodes, Emily Skinner and Ken Page.
During Isaacson's tenure, The Muny has produced new developmental productions of Irving Berlin's Holiday Inn, Lerner and Loewe's Paint Your Wagon and The Unsinkable Molly Brown. During its record-breaking 100th season, The Muny became the first theatre in the world to produce the legendary Jerome Robbins' Broadway, doing unprecedented archival work on both the artistic and business side. During that same season, The Muny produced the U.S. regional premiere of Jersey Boys.
Isaacson has changed the look and feel of a Muny production, overseeing a transformation in every aspect of production that culminated in 2019 with the arrival of the theatre's extraordinary James S. McDonnell stage, a state-of-the art stage house that includes revolutionary LED technology, automated sets and a host of other innovations.
Under Isaacson's leadership, The Muny's productions have achieved a level of artistic excellence recognized in St. Louis and beyond. The Riverfront Times once wrote, "Under the leadership of executive producer Mike Isaacson the quality of Muny productions rose like the proverbial phoenix." The St. Louis Post-Dispatch named him "Theatre Artist of the Year," noting that by "staging one impressive production after another, he made The Muny simultaneously hip and – believe it – important to our community." Muny productions have been featured in The New York Times, The Wall Street Journal and many other national publications. Since 2012, The Muny has received 135 St. Louis Theater Circle nominations and 21 awards.
With Kristin Caskey, Isaacson has produced more than 23 Broadway musicals and plays, national tours and off-Broadway and London productions. All told, his productions have received more than 122 Tony Award nominations and 34 Tony Awards. This season on Broadway, he and Caskey produced the highly-acclaimed David Byrne's American Utopia, which will return to Broadway in September of 2021. Spike Lee's film of the Broadway production recently opened to vast critical acclaim, and Isaacson served as one of the film's executive producers. Also, in the 2021-22 Broadway season will be Caskey and Isaacson's production of Neil Simon's Plaza Suite, starring Mathew Broderick and Sarah Jessica Parker, which had a widely heralded try-out at Boston's Colonial Theatre in February of 2020.
Other career highlights for Isaacson include: Fun Home (2015 Tony Award, Best Musical; 2018 Olivier Award nominee, Best Musical), Legally Blonde the Musical (2011 Olivier Award, Best Musical), Thoroughly Modern Millie (2002 Tony Award, Best Musical), Red (2010 Tony Award, Best Play), The Humans (2016 Tony Award, Best Play), If/Then, starring Idina Menzel, Bring It On: The Musical (2013 Tony nomination for Best Musical), A Doll's House 2 (2017 Tony nomination for Best Play), Lanford Wilson's Burn This, starring Adam Driver and Kerri Russell (2019 Tony nomination for Best Revival of a Play), You're a Good Man, Charlie Brown (1999 Tony nomination for Best Revival of a Musical), The Seagull starring Kristin Scott Thomas, Caroline, or Change; One Flew Over the Cuckoo's Nest (2001 Tony Award, Best Revival of a Play) and Death of a Salesman (1999 Tony Award, Best Revival of a Play). For the Independent Presenters Network, Isaacson served as producer for the Broadway shows Spamalot (2005 Tony Award, Best Musical), Ragtime (Broadway revival) and original Broadway production of The Color Purple.
Isaacson has received the St. Louis Arts and Education Council's Award for Excellence in the Arts, and in 2018, he was awarded The Broadway League's and Theatre Development Fund's Commercial Theater Institute "Robert Whitehead" Award for excellence in producing. He has served on the board of governors and executive committee of The Broadway League and received the Samuel J. L'Hommedieu Award. In 2016, he received the Equality Award from the St. Louis Chapter of The Human Rights Campaign.
James Prifti
Company Manager
has over nine years of stage management experience in NYC. Select credits include: Enter Laughing (The York Theatre, NYC), Black and Blue (Gitana Production, STL), Mamma Mia (The Muny, STL). Holding a master's in special education from the University of Missouri St. Louis, she knows that engaging in live arts has an impact on those who create, administrate, and attend. She recognizes that St. Louis is a creative city and is deeply thankful to participate in such an historic tradition that is musical theatre under the stars. Since 2016, James has served as the assistant production manager at The Muny.
Tracy Utzmyers
Production Manager
The Muny's Production Manager, produces the physical elements of each production (scenery, costumes, lighting, sound, props, wigs, automation and flying technology), and oversees administrative duties for nine departments with over 150 employees. This includes not only the creation and management of various annual budgets and the contracting of designers, but also collaborating with seven labor unions and vendors across the country. In addition, she also administers The Muny's extensive internship program. Through her leadership, she has nurtured the talents of nearly 150 aspiring theatre-makers over seven years.
Before assuming the role of The Muny's first ever full-time production manager in 2012, Utzmyers herself began her Muny career as an intern from 2001-2003 and acted as a seasonal production manager from 2005-2007.
Utzmyers plays an instrumental role on the team leading The Muny's $50 million renovation to celebrate the recent centennial anniversary. Over a five-year period, her efforts will culminate in a new, state-of-the-art stage featuring The Muny's first ever 13 axle automation system, a transition to remote control spotlights and 100% LED lighting equipment, modernized rehearsal spaces and dressing rooms, a reimagined costume and props shop and refurbished administrative facilities.
Beyond the Muny, Tracy also serves as an adjunct professor for The Conservatory of Theatre Arts at Webster University, as an advisory board member of curriculum for Lindenwood University's Performing Arts Division and volunteers with the United States Institute for Theatre Technology.
With 15 years of production management experience, Utzmyers' multi-faceted career includes having served as the production manager/stage manager for Dance St. Louis, production manager for New Jewish Theatre, production coordinator for The Repertory Theatre of St. Louis, stage supervisor/technical crew for The Blanche M. Touhill Performing Arts Center and as the assistant director of production for Opera Theatre of St. Louis.
She holds a BA in liberal arts from Southern Illinois University Edwardsville and is currently pursuing an MBA from Columbia College. A self-proclaimed "soccer mom" and proud St. Louis transplant,
Utzmyers and her husband have two daughters, a pup and a bunny.