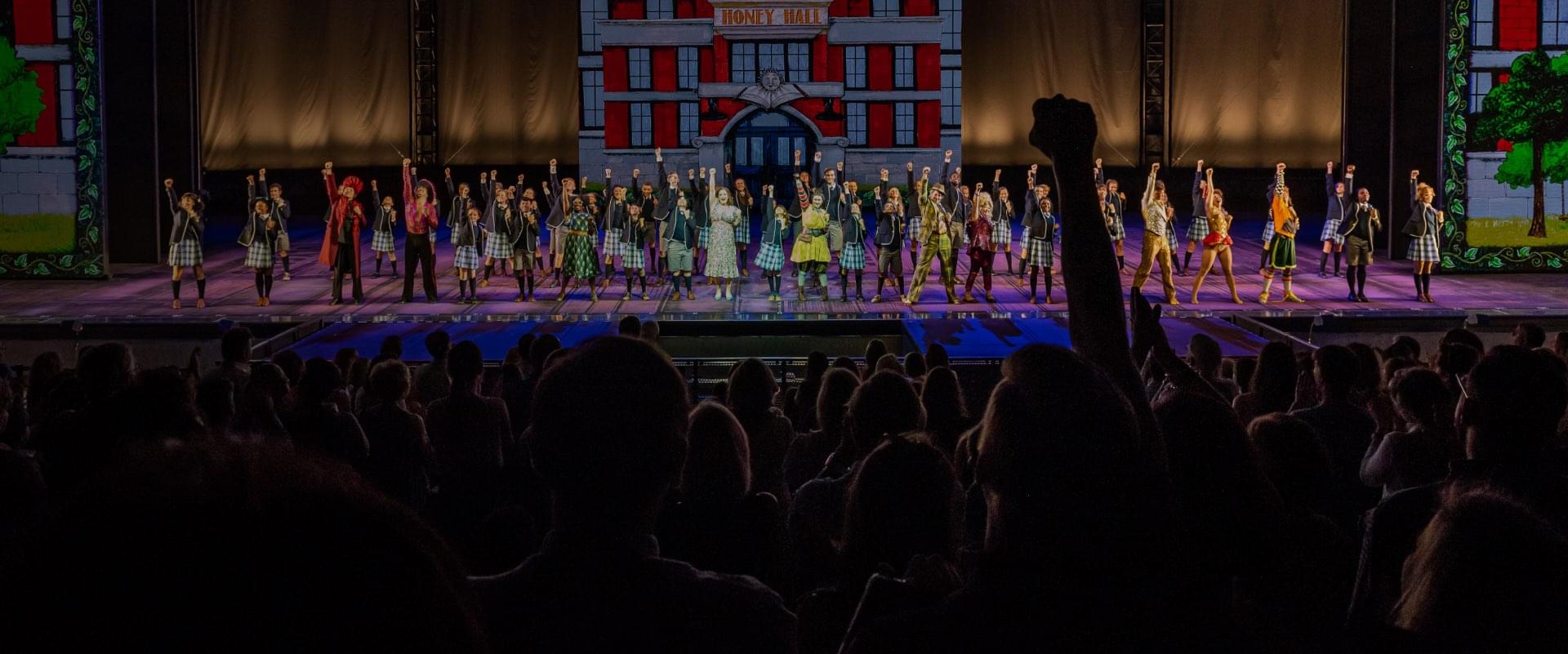 Never Miss a MinuteSeason Tickets
---
One Night of Magic Single Tickets
Buy Tickets Online
MetroTix is The Muny's ONLY official ticketing partner. To purchase genuine tickets online, choose a show below.
Visit the Box Office
1 Theatre Dr.
Saint Louis, MO 63112
Hours:
Monday – Thursday, 9 a.m. – 4 p.m.
Pay with Muny Gift Card
To redeem a Muny Gift Card for tickets, please call The Muny Box Office at (314) 361-1900 ext. 550.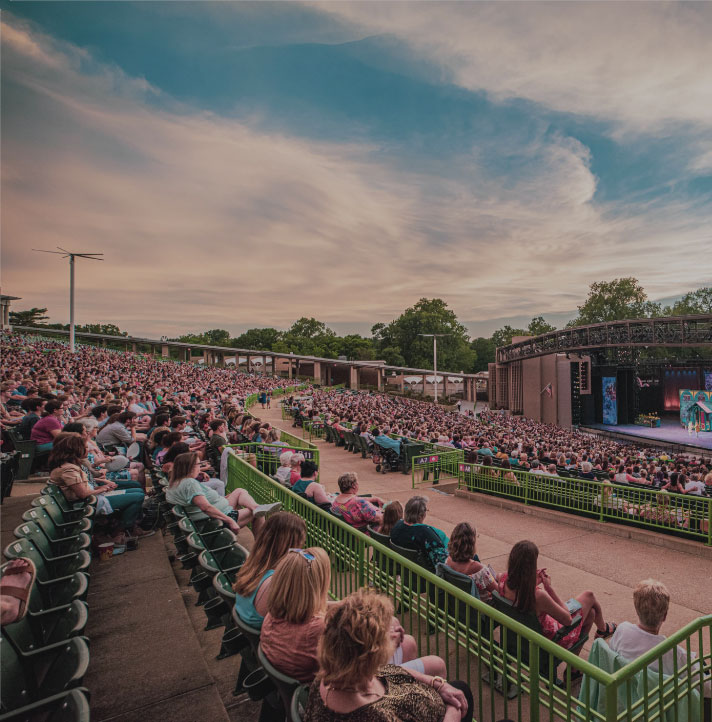 Come One Come All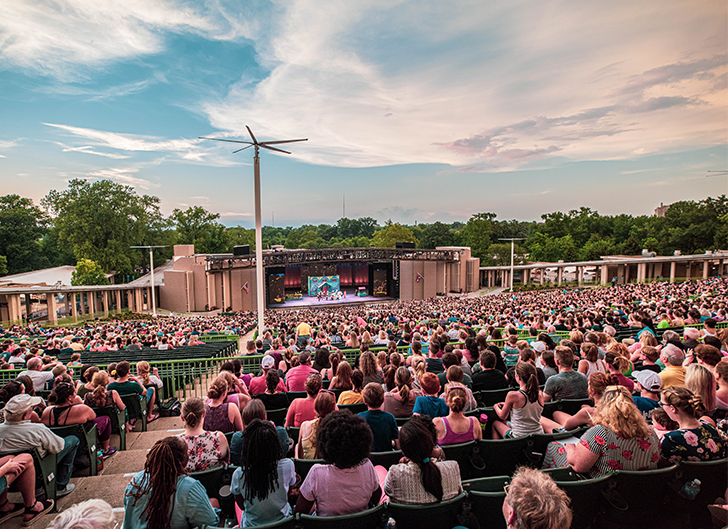 Snag the Free Seats
We think everyone deserves to experience the thrill of live theatre. That's why the last nine rows of The Muny (more than 1,400 seats!) are always free to the public.
Come early, though! Free seats are claimed on a first come, first served basis. The gates open at 7:00 p.m. each evening in Lichtenstein Plaza.
"Patti's Pick" Seat Upgrade Program
This program is paused for 2021 and will return in the 2022 season!
Years ago, Patricia Wolf Gould and her husband celebrated the end of the work week by having dinner and enjoying a show at The Muny, beneath the star-filled sky, in Forest Park. What began as a wonderful way to relax on a Friday night turned into a scrapbook of unmatchable traditions which has continued for three generations, through her children and her grandchildren.
Now, seasons later, we celebrate Pat's story by randomly selecting free seat patrons to move up closer to the stage to start making memories to last a lifetime. Good luck on being "Patti's Pick!"
Made possible through a gift in memory of Patricia Wolf Gould from the AJ Bitker Charitable Foundation.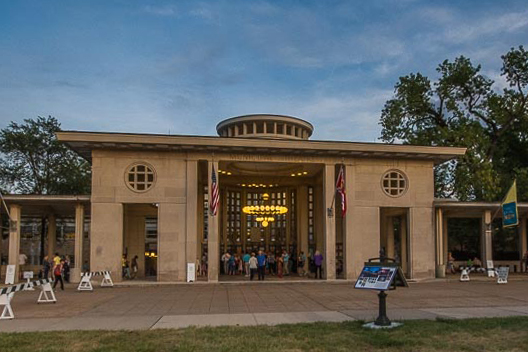 Enjoy Special Savings
We believe accessibility includes affordability. Through several discounts and partnerships, we're proud to ensure an evening at The Muny can always fit your budget.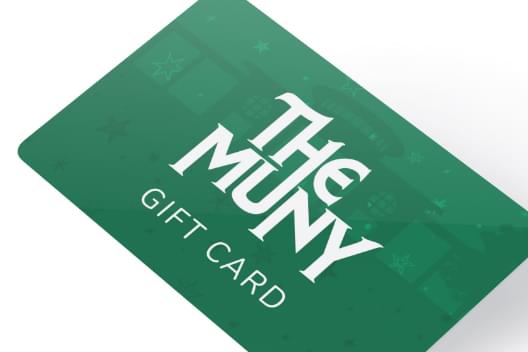 Give the Gift of Theatre
Want to treat someone to a show, but can't decide which one? Buy a gift card and let them enjoy a night out whenever they like!