COVID-19 Statement
Community health and responsibility are our utmost priorities, and during this time we hope everyone shares in the global effort to mitigate the effects of this outbreak.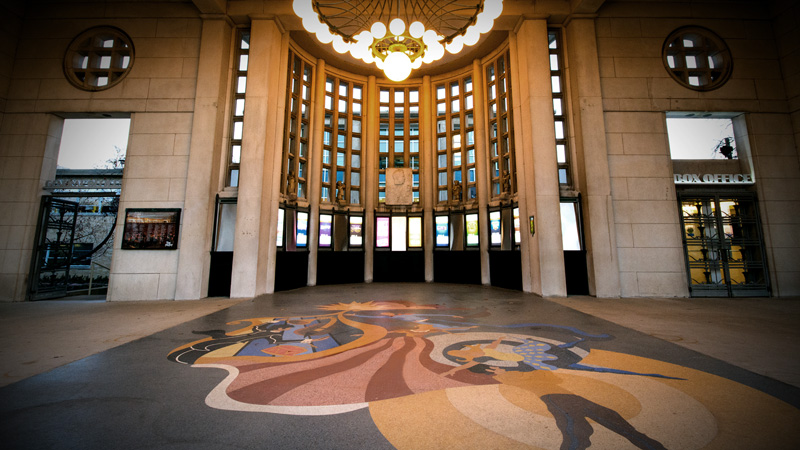 We are closely monitoring all developments regarding the COVID-19 outbreak and will continue to follow the guidance of health and government officials with the goal of keeping our staff and community as safe and healthy as possible.
With the start of our 2020 season still months away, we remain optimistic that the season will proceed as planned, and hope the restrictions on gatherings are lifted in early May, as scheduled. If that changes, we will adjust accordingly. Meanwhile, we continue communicating with health officials on all levels to stay fully informed and responsive to this unprecedented situation.
Given the Stay at Home order for St. Louis City and County, and for the health and safety of our team, The Muny Offices are currently closed and some ticketing dates have changed. However, we're still busy getting ready for the 2020 summer season, and we can't wait to meet you at The Muny this summer!
For important updated ticketing information and any changes due to COVID -19, see below.
Stay safe and best wishes,
Your Muny Family
Ticketing Update as of 3/26/2020 – These dates are subject to change.
Muny Season Tickets will be mailed in early May

Season Ticket

Exchange

s

:

May 26 – 29

Single Ticket

On

Sale: June 1

T

o purchase new season tickets, or pay a current balance on existing season tickets

, please visit

:

muny.org/buy-tickets

To

purchase season tickets

with a gift card

you currently have in-hand, please email The Muny Box Office at [email protected] and a Muny Ticketing agent will contact you process your request. If you wish to purchase a gift card, it will not be mailed until the restrictions on gatherings have been lifted.

 
Also, if you are looking for a way to stay entertained during these "quiet days," we encourage you to enjoy a specially curated set of video clips from our previous productions on our social media channels. You can follow us on Facebook, Twitter and Instagram.
Categories: Muny News