Golden nights shine through a Golden Age
by Judith Newmark | St. Louis Post Dispatch
In the Muny's early years, St. Louisans debated what kind of shows best suited the enormous open-air theater in Forest Park. Operettas? Opera? Revues?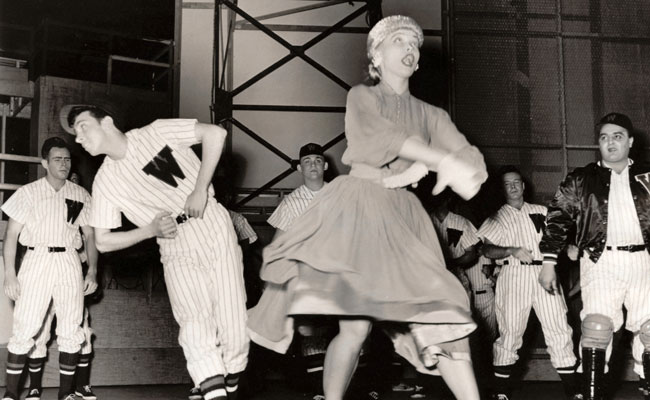 But in the 1950s, the Muny blossomed with a kind of show that didn't even exist when it was built: musicals that told absorbing, socially astute stories through rich, romantic songs. They were written during a period that stretched from the 1940s into the 1960s, a period known today as musical theater's Golden Age.
The Muny was well-positioned to give those shows first-class productions as soon as they were available. With its size and polish, the Muny matched the proportions of shows by such Golden Age artists as Cole Porter and Irving Berlin, Frank Loesser and Leonard Bernstein, Kurt Weill, and Lerner & Loewe.
And above all, Rodgers & Hammerstein.
Composer Richard Rodgers and lyricist Oscar Hammerstein II were already giants in their field through earlier partnerships (Rodgers with Lorenz Hart, Hammerstein with Jerome Kern) before they teamed up for "Oklahoma!"
Comedic and serious, homespun and beautiful, above all supremely American, "Oklahoma!" set the course for a long, successful partnership that flowered through the 1950s.
On Broadway, they triumphed. At the Muny, they ruled.
Categories: Muny News