Muny Announces Casting Partnership with Telsey + Company
The Muny announced today that beginning with its 2019 season, casting for its productions will be by Telsey + Company, one of the nation's premier casting offices for theatre, film and television.
The Telsey team will work closely with The Muny's artistic and production staff on principal and ensemble casting, with St. Louis local casting managed by The Muny. Given the intensity and breadth of The Muny's seven-show season, the initial casting team from Telsey + Company will include Craig Burns, Rachel Hoffman, Patrick Goodwin, Rebecca Scholl and Laura Wade.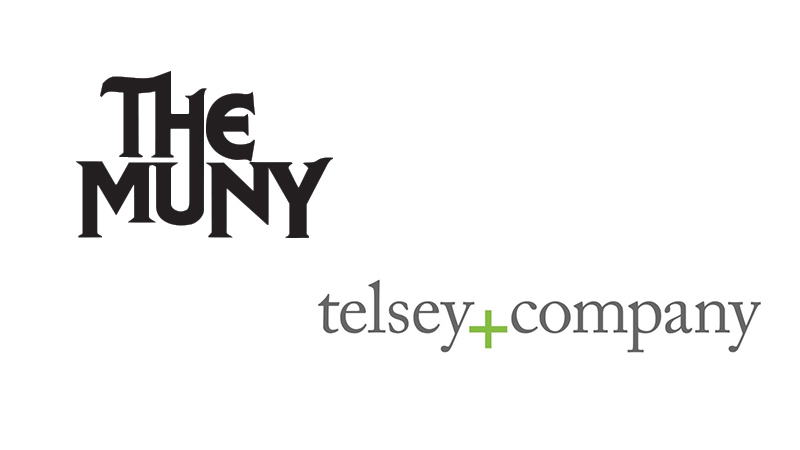 "I've collaborated with the Telsey office on several Broadway shows, and they're an amazing team – they bring passion, insight and a standard of excellence to all of their work," said Muny Artistic Director and Executive Producer Mike Isaacson. "As we begin our second century, I'm proud to collaborate with Telsey + Company and bring their artistic voice to The Muny."
"When we initially sat down to talk about the potential of this partnership, I was immediately inspired by Mike's passion for actors, directors, choreographers, and all creative teams that come together to collaborate during the summer at The Muny," said Bernie Telsey. "We're proud to join this team and work with an institution that has such a prolific history."
Telsey + Company's current Broadway musicals include Anastasia, Carousel, Come From Away, Frozen, Hamilton, Kinky Boots, Mean Girls, My Fair Lady, Once on This Island, Spongebob The Musical, Waitress and Wicked.
The casting schedule for The Muny's 2019 season will be made available via muny.org shortly after the highly-anticipated 2019 season is announced on October 17, 2018 at The Muny's bi-annual concert series, Muny Magic at The Sheldon.
The Muny's mission is to enrich lives by producing exceptional musical theatre, accessible to all, while continuing its remarkable tradition in Forest Park. As the nation's largest outdoor musical theatre, we produce seven world-class musicals each year and welcome over 390,000 theatregoers over our nine-week season. Now celebrating 100 seasons in St. Louis, The Muny remains one of the premier institutions in musical theatre.
For more information about The Muny, visit muny.org.
Categories: Muny News