Muny Connects with Audiences Virtually
In light of socially distant times, The Muny continues its commitment to making theatre accessible to all by curating special social media content. With the goal of virtually staying in touch with their audiences, The Muny has introduced several online series, including:
Muny Move & Groove
Muny Cast Party
Muny Jingle Jam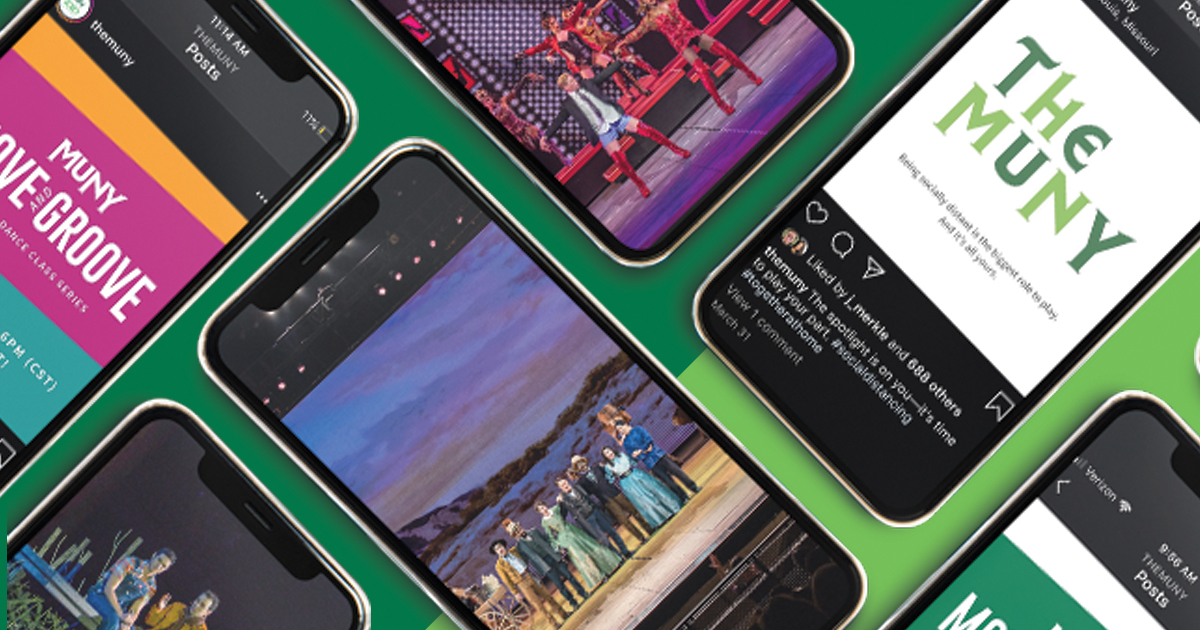 In addition, social channels are filled with showstopping, heart-stirring footage from previous seasons, Instagram takeovers featuring The Muny Teens, as well as TikTok and Muny trivia challenges.
Audiences can access all the Muny magic they desire with just one click from the comfort of their own screen.
"More than ever, we want to ensure our content is accessible to all," said Muny Marketing Manager, Emily Parker. "These new series and specialized content allow us to bring a piece of summer at The Muny to everyone. Instead of 'curtain up,' they can 'power on.'"
Centrally located, please click here to visit an RSS-type webpage that features the content mentioned above. Please check The Muny's social media channels for the most current COVID-19 statements and information regarding the 2020 season.
Categories: Muny News