Purina Gifts $2 Million to Muny Second Century Capital Campaign
ST. LOUIS (Feb. 20, 2020) – The Muny announced today the acquisition of a $2 million gift from Purina toward its Second Century Capital Campaign. With this gift, The Muny's West Lawn, renamed the Purina West Lawn, will undergo an extensive renovation prior to the opening of the 2020 season. The Purina West Lawn will serve as a dynamic, community-focused preshow space where patrons will gather for meals, entertainment and recreation. Nestled in the northwest corner of the campus, the Purina West Lawn will feature a small performance stage to showcase local talent, art installations, versatile photo opportunities, game areas and lush landscaping, representing the intersection of art and nature that defines The Muny.
"Having been part of the St. Louis community for more than 125 years, Purina appreciates the outstanding entertainment and fond memories created by The Muny during the past 100 years," said Bill Etling, Vice President, Public Relations, Nestlé Purina PetCare. "We're proud to play a part in keeping one of our civic treasures thriving for the next 100 years, and we look forward to enjoying a relaxing summer evening on the Purina West Lawn."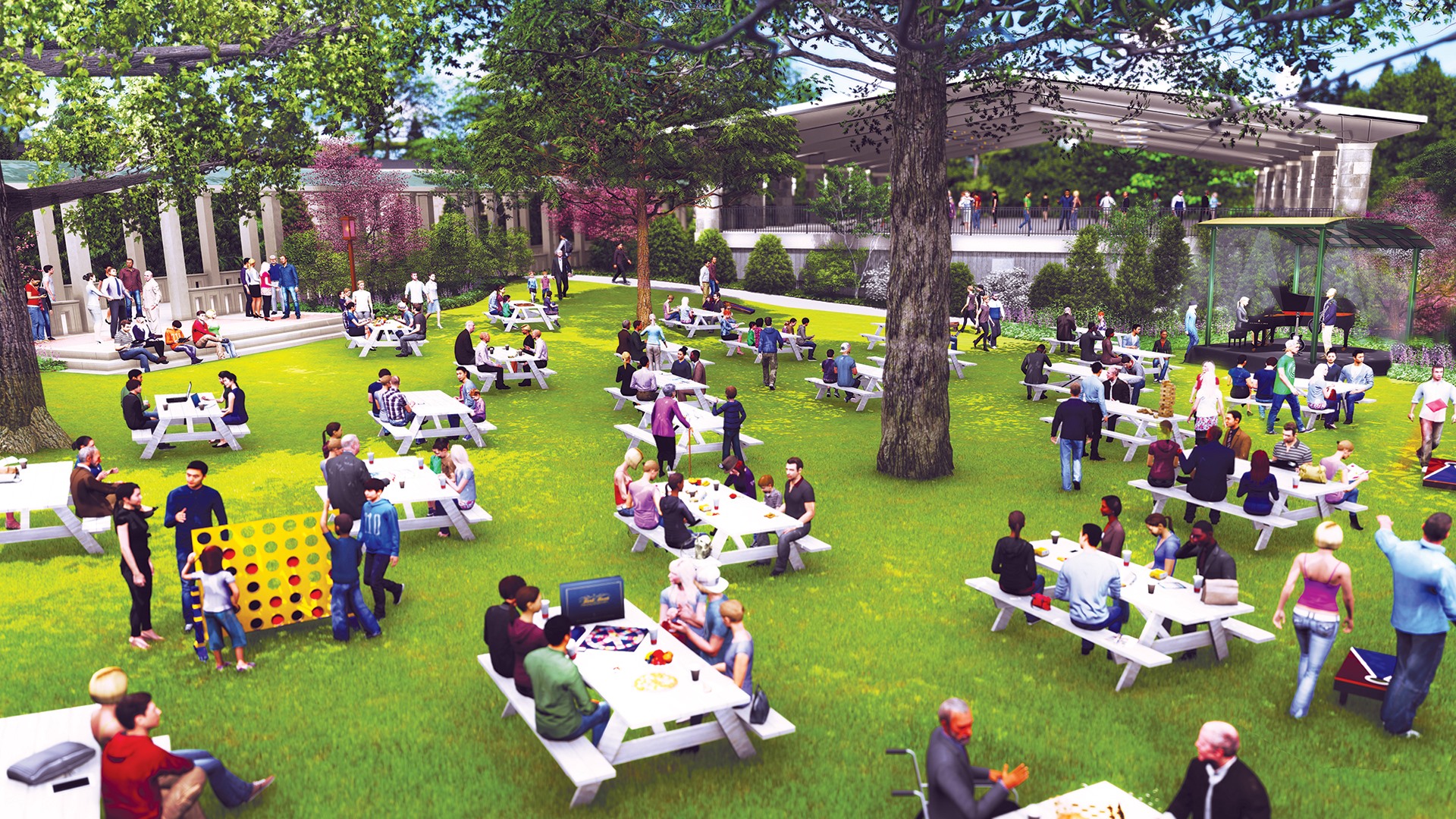 "We are grateful for Purina's generous gift and what it makes possible: the renovation of the West Lawn," said Muny President and CEO Denny Reagan. "A preshow staple, we are eager to see this corner of campus revitalized with a new, community-centered vibrancy thanks to Purina's contribution."
To give, or for more information regarding The Muny's Second Century Capital Campaign, please visit muny.org/secondcentury.
Categories: Muny News, Second Century Campaign