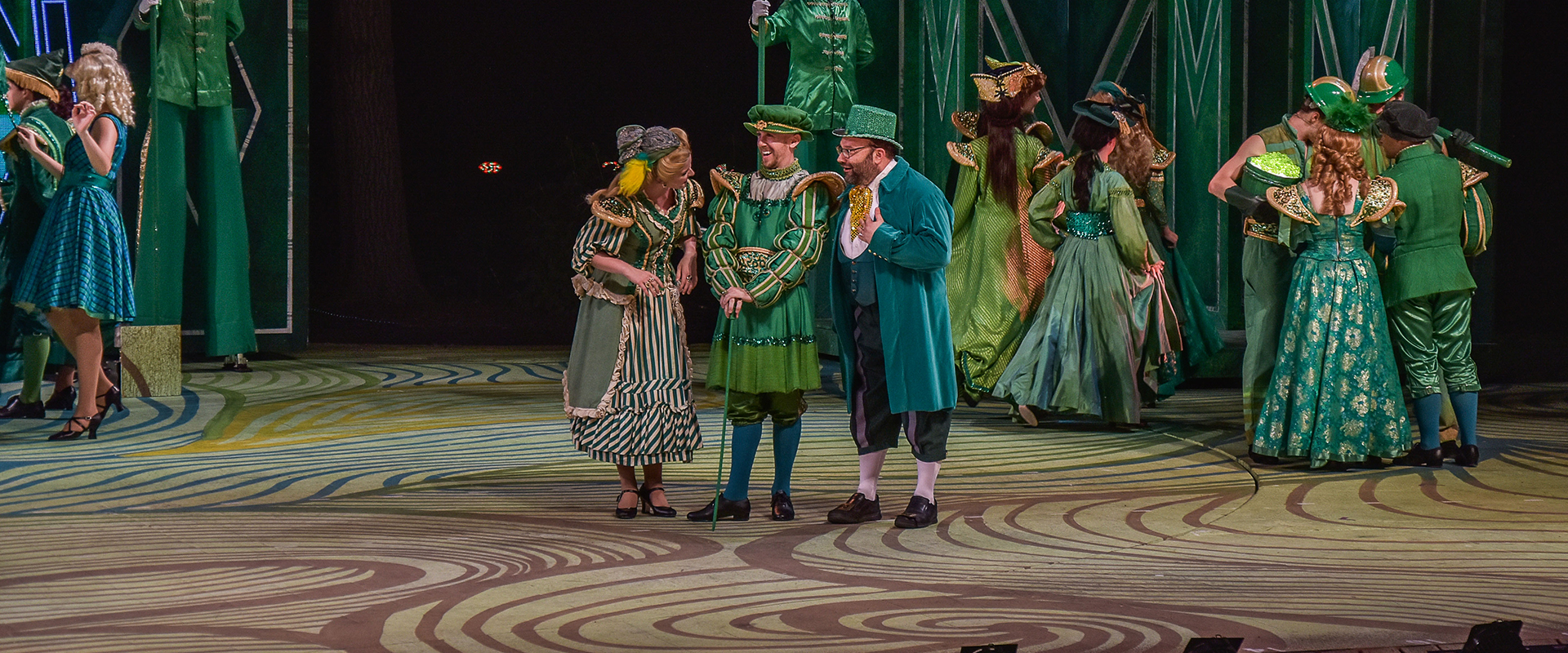 Muny Partners
Join Today &
Help Make the Magic!
Family Traditions at The Munyare part of St. Louis' cultural and civic story.
Right from the beginning, accessibility has been a core part of our mission. Through our nightly 1,400+ free seats and partnerships with 100+ social service organizations, every summer more than 100,000 guests enjoy a night at The Muny free of charge. Our educational programs, wheelchair pushers, assistive listening devices and sign language interpreters help us give the gift of musical theatre to many who would otherwise not have the experience.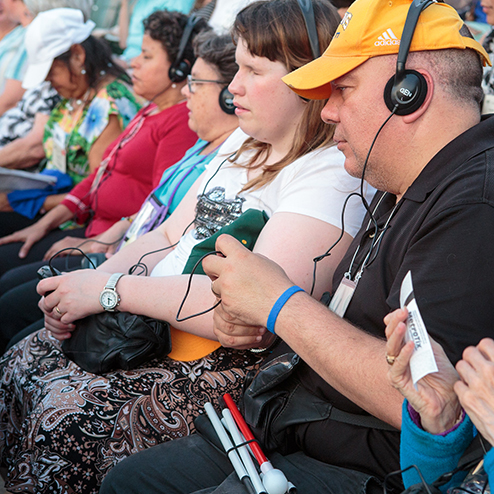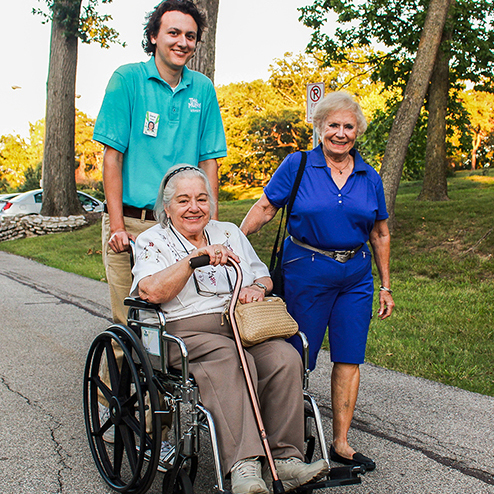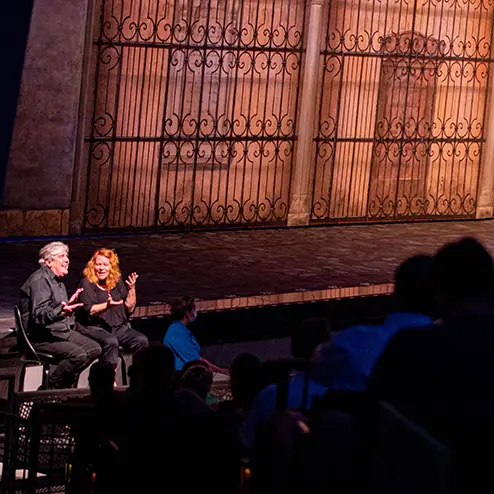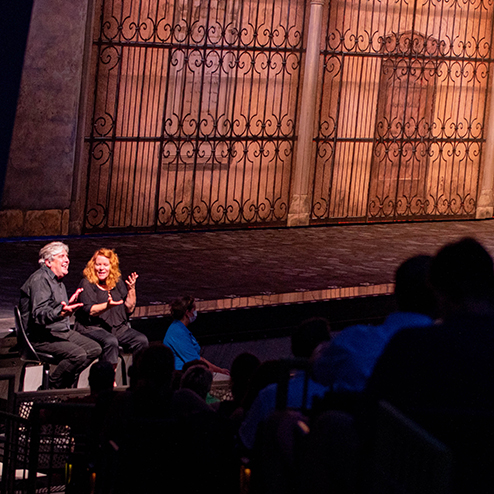 Larger Than Broadway Productions
Our self-produced shows are all built, rehearsed and perfected right here. The Muny stages beloved musicals the way they were originally conceived: elaborate productions, with a grand lush orchestra and unforgettable performances by icons of musical theatre.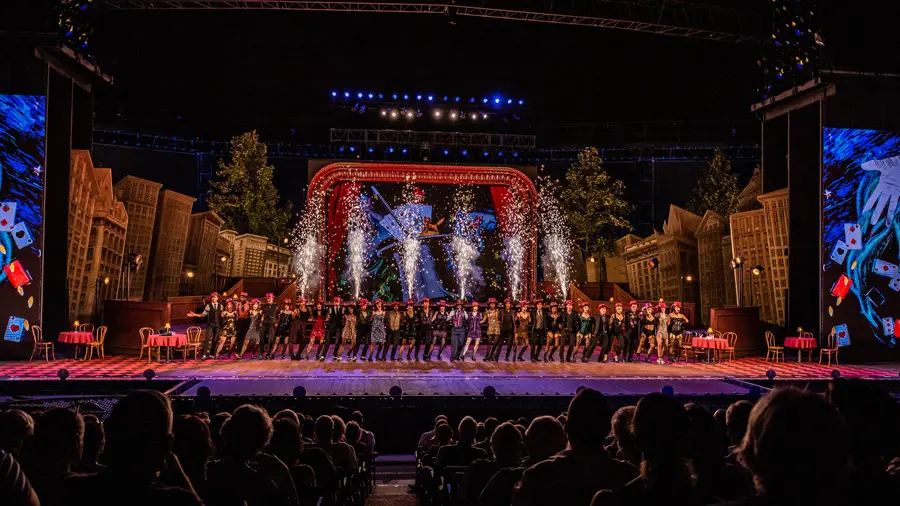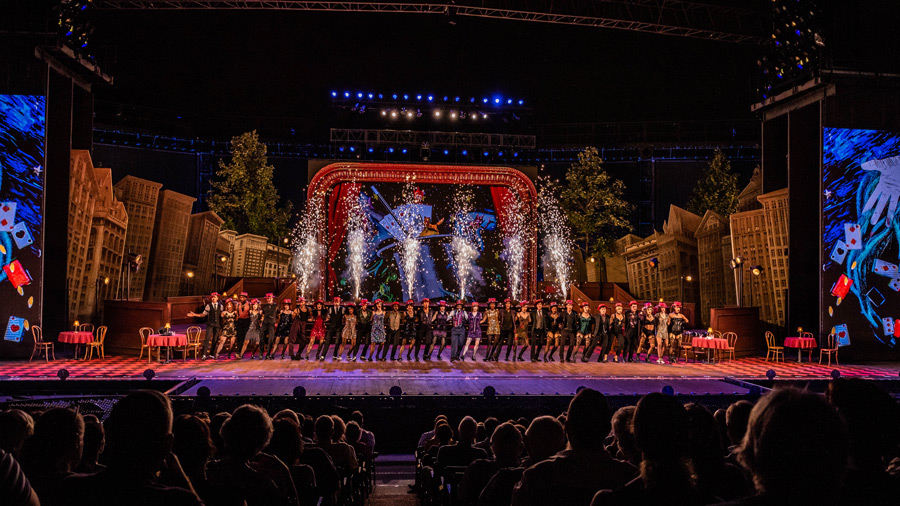 Independent In Our Funding
Unlike many institutions in Forest Park, The Muny receives no tax-support from the Zoo-Museum District or Missouri Arts Council. Your tax-deductible gift helps produce the enchanting and exceptional musical theatre The Muny has created for over 100 years.
Together, we can make the magic of The Muny accessible to all, continuing our tradition right here in Forest Park!
For more information contact the Muny Partner office:
When you join us as a Muny Partner you'll receive exclusive Muny Partner benefits that will last all season long.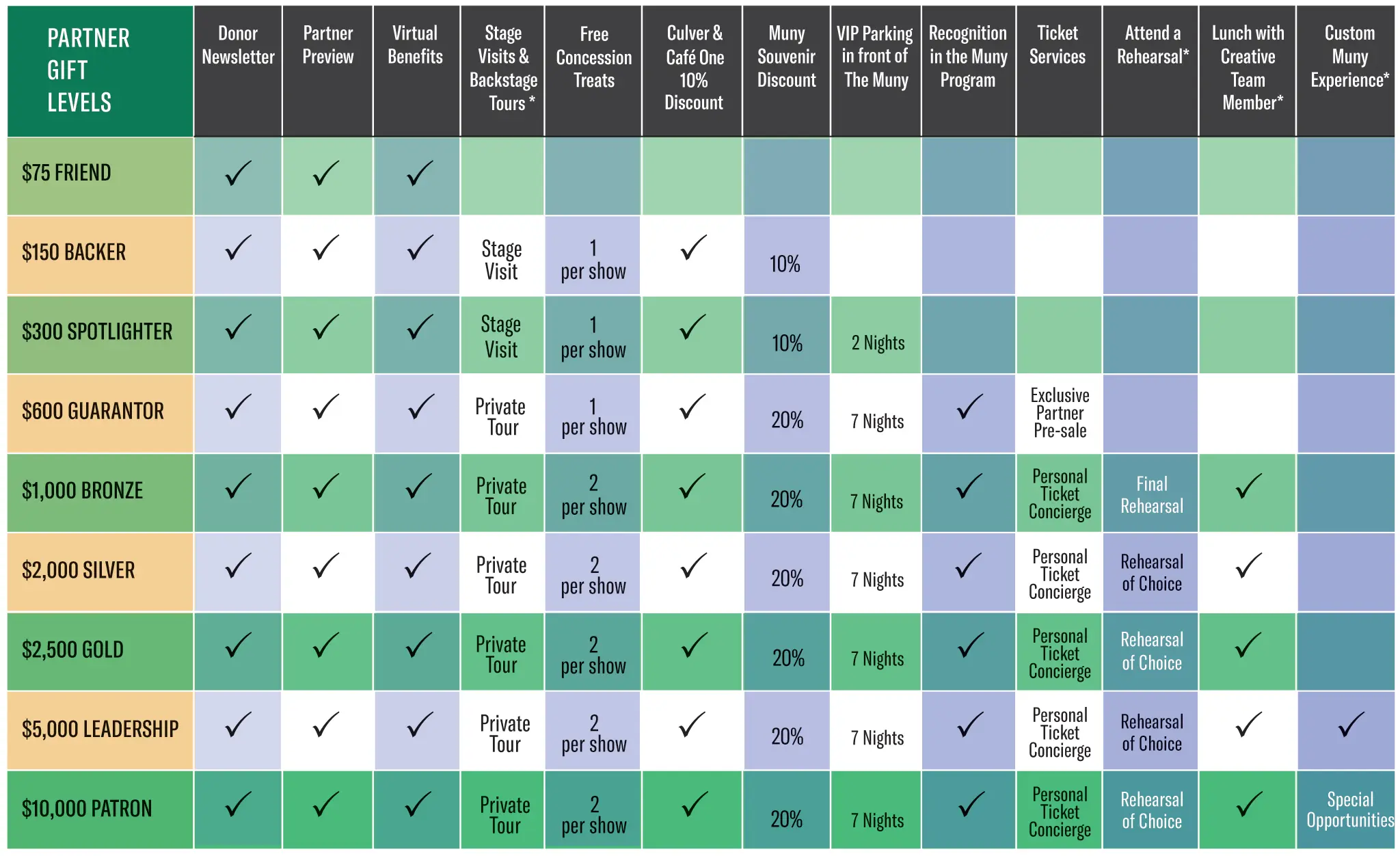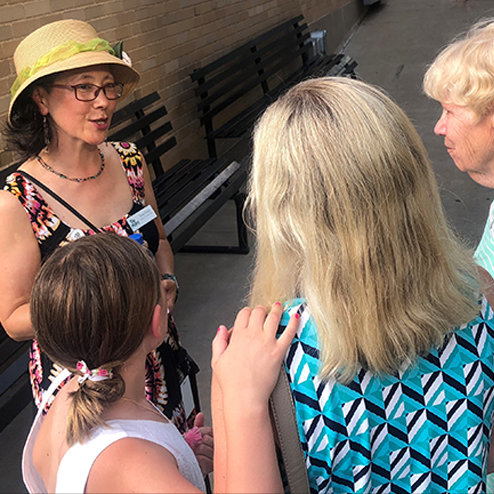 Stage Visits & Backstage Tours*
Friends, Backers and Spotlighters go onstage for photo opportunities. Guarantors & above receive a private, behind-the-scenes tour in addition to the stage visit. Learn how a show is created and see the set being built for the next show in process.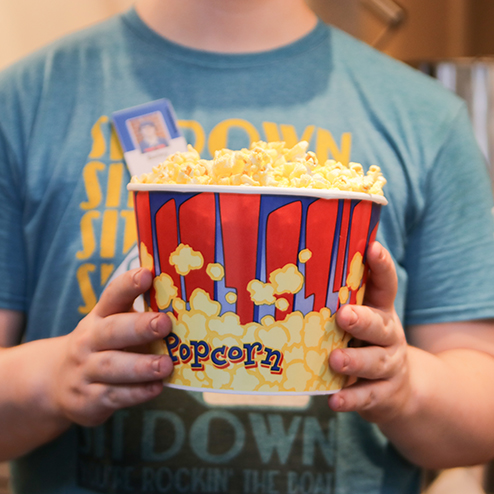 Souvenir & Food Discounts
Backers and above receive coupons** for free concession treats, discounts for Culver Pavilion, Cafe One and Souvenirs. Please check the box on reply form to waive these benefits if you would like your gift to be 100% tax deductible.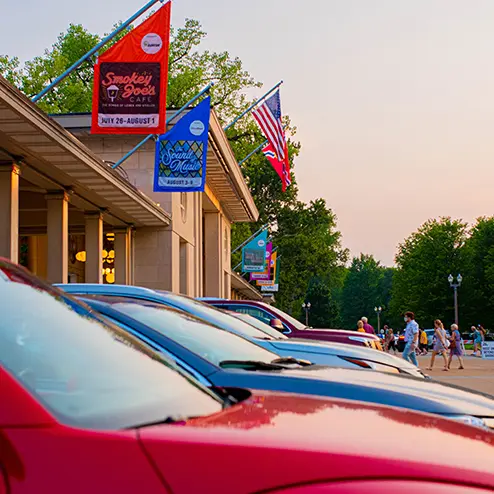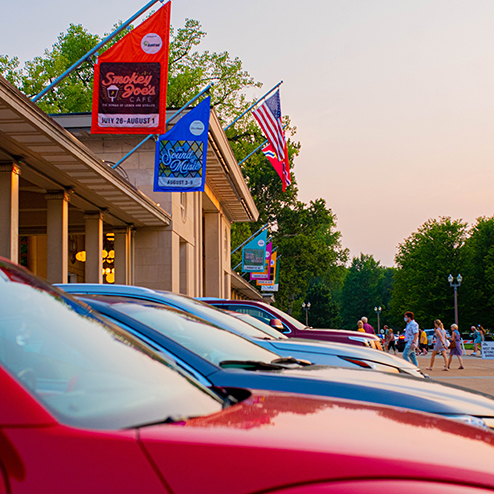 VIP Parking
Spotlighter donors sample VIP Parking for 2 nights of your choice during the season. Use it for a special occasion or keep in your glove box just in case you're running a little late and can't find street parking. Guarantors and above get VIP Parking for every show during the season. Please arrive before 7:45 p.m. to ensure a space directly in front of The Muny.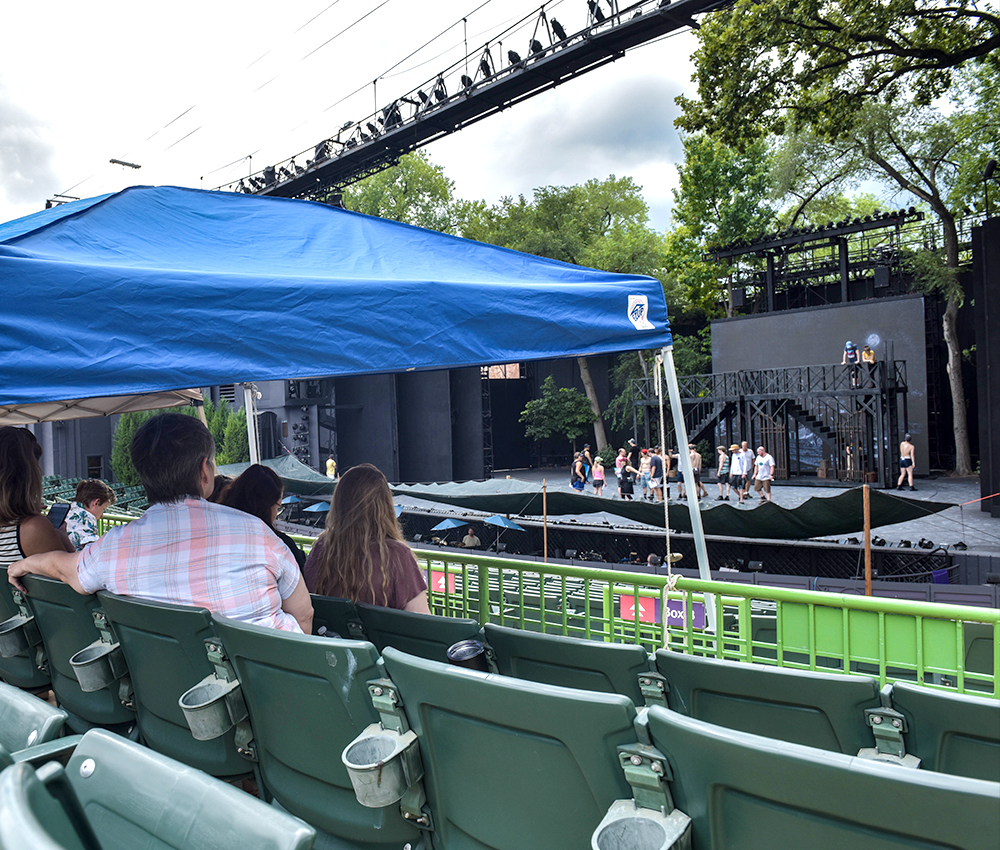 Ticketing & Behind the Scenes*
Guarantors and above have the opportunity in May to purchase single tickets for any of our shows in advance of all other buyers during the Exclusive Partner Presale! Bronze Benefactors may choose a Final Rehearsal to attend. In addition to attending either the First Run-through of a show or the Final Rehearsal, Silver Sponsors and above can have lunch with a member of a creative team. Gold Patrons and above may have a photo taken with a cast member.
Plus, at the Leadership Circle and above, we will create a Custom Muny Experience just for you! Examples include watching from the sound bunker & listening as the stage manager calls the show, watching the backstage action during a show or singing Auld Lang Syne from the stage on closing night.
**The value of your Muny Partner gift is tax deductible less the fair market value (FMV) of any benefit items you choose to receive. Please see your tax advisor for further information. Concession Treats have a maximum FMV of $5.75 per coupon redeemed and Culver Pavilion discounts have a maximum FMV of $10.00 per coupon redeemed.