Tempers erupt, tastes evolve in theater's second decade
In its second decade, 1929-1938, the Muny acquired a glamorous panache that Mayor Henry Kiel couldn't have imagined when he led the campaign for a musical theater in Forest Park.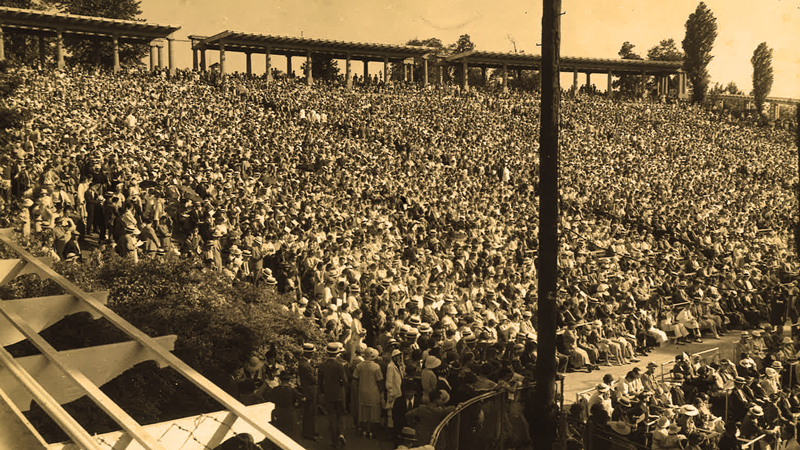 Give credit where it's due: to the Shuberts.
The famed family of Broadway producers left a legacy that includes the Shubert Theater on West 44th Street — which opened in 1914 and remains home to hit shows as well as to Shubert Organization offices — and Shubert Alley, the narrow pedestrian walkway considered the heart of the Manhattan theater district.
They set the '30s pace with bigger shows, newer shows — some of them brand new — and bigger stars. And those performers were real St. Louis celebrities. Every summer, their portraits and their profiles filled the Post-Dispatch.
At the same time, other pages in the newspaper delivered grim economic news: widespread unemployment, reports of bankruptcies, even ads seeking well-bred women in financial straits to sell dresses to those who could still afford them.
In international news, things were even worse. The Nazis took power in Germany, Italy invaded Ethiopia, Japan attacked China; the stage for World War II was set before the wounds of the Great War had even begun to heal.
But the entertainment pages sported ads for lavish movie musicals, hilarious screwball comedies and thrilling gangster pictures.
Escapist entertainment was a welcome tonic — and only the Muny could deliver, as one ad promised, "a Great All-Star Cast, 96 singers and marvelous dancers ... the mighty orchestra of 50 ... the magnificent stage productions. In all the world there is nothing to compare with the eye-filling pageantry. ... Tremendous, colossal, superb ... St. Louis' one outstanding entertainment bargain."
And you could take it all in from the free seats.
Categories: Muny News