Meet James Heart
Assistant Production Manager
What do you do in your job?
The easiest way to describe my role is to say I work with Production Manager Tracy Utzmyers to help bring all of our creative teams' visions to life on our stage. I have built a bit of a reputation as the person who acquires the big props you see in a Muny show. Maybe it's a car from the 1940s or a Ferris wheel or Clydesdales … I deal with anything our props department can't make or we can't easily purchase somewhere. Beyond props, I do everything from contracts and tax paperwork to making sure we have everyone's favorite snacks for production meetings. I also get to work with our intern program and the Technical Theatre Training program with our education department. I love getting to work with the next generation of theatre professionals. They always teach us as much as we teach them.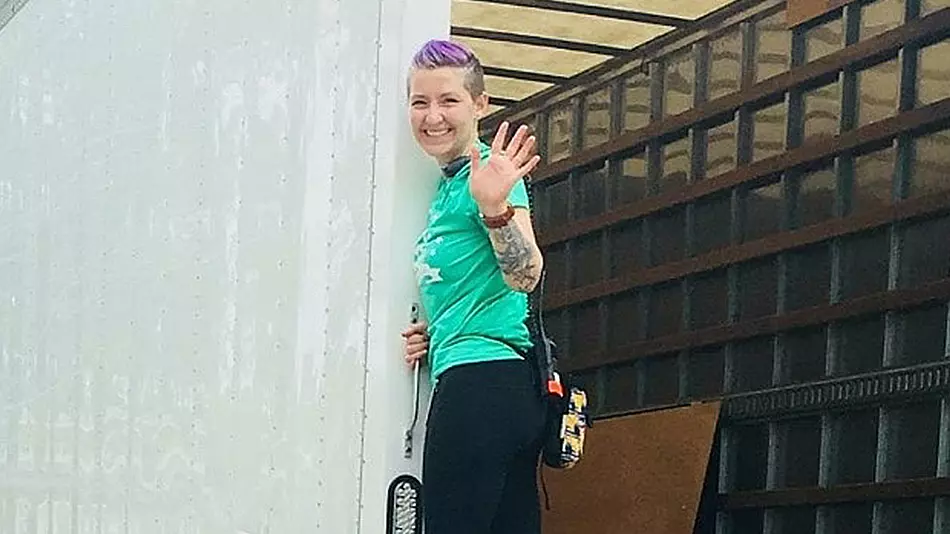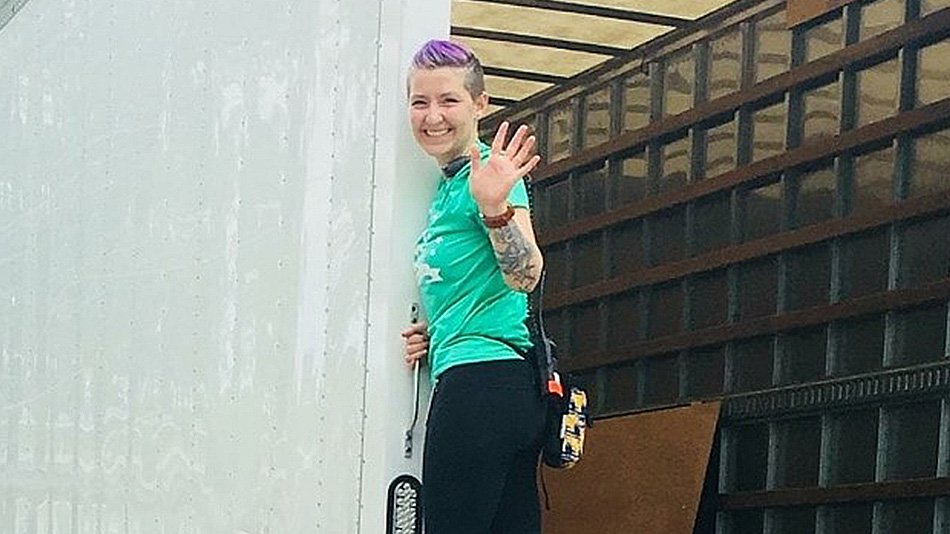 Starting the loadout after The Muny's Centennial Birthday Bash in 2018
How long have you worked at The Muny?
In January 2016, I helped with auditions and then filled a part-time role for six weeks. That transitioned into serving as an assistant for three different people for the next year and a half depending on who needed the most support at the time. Then, I became the full-time Assistant Production Manager in Fall 2017.
What is your favorite Muny memory?
My very first opening night, one of those crazy storms that sweeps through St. Louis came right through Forest Park complete with dark clouds and a big downpour, but it passed pretty quickly. As the crew was drying the stage and the ushers were drying the seats, I noticed a HUGE rainbow right above the seats. Everyone sat down; we started The Wizard of Oz; and off we went! I just loved it. It was my first season, and I didn't really feel like I knew what I was doing at all, but it was such a moment of pure Muny magic. I kept thinking, "are we in a movie?!" In reality, I love it all! I love figuring out the rhythm of the season. I love seeing the designer runs when a show comes together for the very first time. I especially love the meetings after the designer runs where everyone works through all the issues that came up during the rehearsal. It's incredible that we're able to make so much happen in such a short amount of time.
What is your favorite Muny show (you can have more than one)?
I love Kinky Boots. Not only because it's a super fun show that I could watch every night, but also because I just loved how the audience received it. I also have a special place for All Shook Up because I sourced the Ferris wheel for it. I could have never anticipated learning so much about the carnival industry! We ended up having to purchase that prop (rather than renting), and the entire process was a super unique experience. Thankfully, we also were able to sell it at the end of the production!
If you weren't working at The Muny, and you didn't have to worry about moving or training or anything, what would you be doing?
I love being on boats and actually really enjoy physical labor, so I think I probably would be working on a ship of some sort—maybe a sailboat—hoisting the sails, cleaning the deck. Thanks to our stage renovation project, I also learned it only takes three years of training to be a tall crane operator. That would be dangerous and challenging but would be super cool.
What's one of your favorite accomplishments?
I make a conscious choice to "be who I am." I want to help create a world where everyone can be exactly who they are, and that can change over someone's lifetime. I am committed to always be learning—about other people and myself. Maya Angelou said "Do the best you can until you know better. Then when you know better, do better." That is what I strive for every day.
What is your personal mantra/motto?
"Everything is connected." I believe the universe is interconnected. When you are kind, that action is helping the general populace. When you say no to things, that action opens doors for the people that opportunity was actually meant for. When you are angry and use that emotion positively, it is functionally serving the world around you.
What would you tell your younger self?
There's no need to be so anxious about something you don't know. Things are simply unknown, not unknowable; and the learning is usually super fun. The unknown doesn't have to be approached with fear, it can be excitement. And, I would also say, cry more—let's get crying to be an appropriate emotion/reaction. When you cry, you can actually move along and either deal with the situation or just release it and move along to the next thing.
Where did you go to high school?
Lowell Prepartory High School in San Francisco, CA
First Muny show? Nunsense
Favorite St. Louis attraction other than The Muny? Cardinals Baseball
Favorite season? Summer; I love the heat and to sweat!
Early Bird or Night Owl? Begrudgingly, I will say early bird.
Coffee or Tea? Coffee—every day. How do people function without it?
Righty or Lefty? Righty
Android or iPhone? Android
Favorite St. Louis restaurant? Mai Lee in Brentwood
Beach, mountains or desert? Beach
Favorite superhero? My mom
Favorite road trip snack? Peanut butter filled pretzels and a V8 (get those veggies in wherever you can)
Favorite holiday? Halloween
Favorite Muny treat? White wine or pizza from Café One
Categories: Notes