Meet Retta Berberich
Director of Food & Beverage333
What do you do in your job?
In short, my team is responsible for making sure our patrons, cast and crew (and administrative staff) have access to food and beverages all summer long. During the season, The Muny operates five concession stands, one specialty stand (Café One), Culver Pavilion and the backstage deli. In addition, we collaborate with the Muny marketing team on creating all the show merchandise and then we are responsible for selling all those items during the season and fulfilling all the online orders year round. We have a seasonal team of about 200 chefs, wait staff, bartenders, cashiers, stand managers, stand workers and more. It's a bigger operation than you might expect!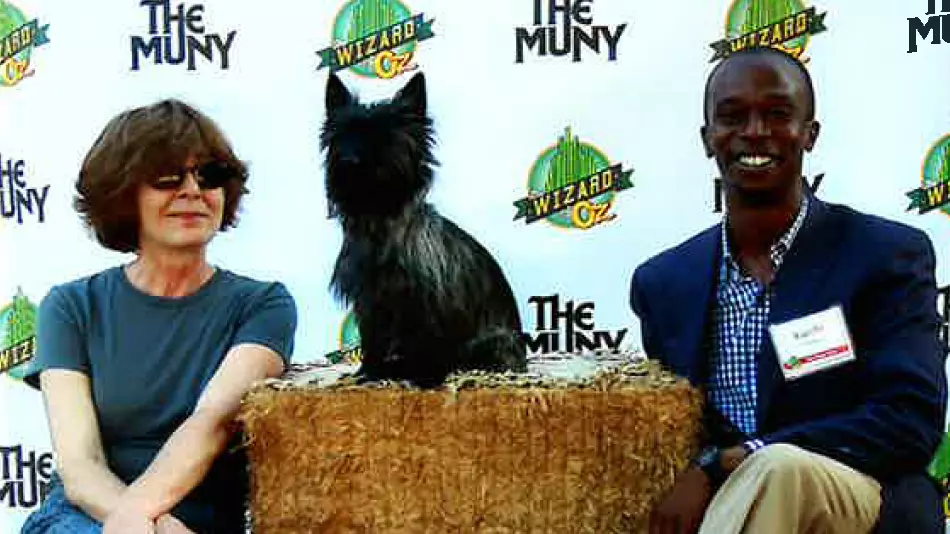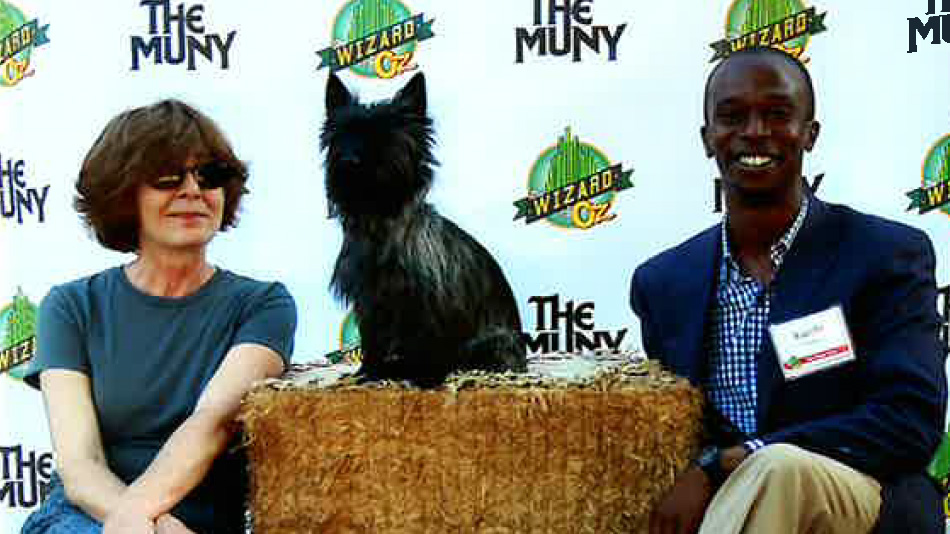 How long have you worked at The Muny?
This summer is my 43rd Muny season. My older brother had a friend who hired me to work at the Old Arena Club and The Muny when I graduated from college. I eventually started leading the whole department in 1985. That's also when we decided to run everything on our own without an outside food service company being here.
What is your favorite Muny memory?
After 43 years, there are way too many things. But being able to see both Mikhail Baryshnikov and Rudolf Nureyev perform on the Muny stage was absolutely enchanting. Plus, Mikhail is one of the nicest men I've ever come in contact with; he was so gracious. (Editor's note: Mikhail Baryshnikov starred in An Evening of Classical Ballet in August 1983. Rudolf Nureyev was the featured dancer when the Dutch National Ballet performed in August 1978.)
What is your favorite Muny show (you can have more than one)?
West Side Story and all the kids shows. I especially love Peter Pan and The Wizard of Oz. Growing up, long before you could DVR everything, my mom and I always watched The Wizard of Oz together the one time each spring or summer it was on. The first time I saw it on the stage? Wow! And, the first time I saw Peter Pan fly?! Bigger WOW!!
If you weren't working at The Muny, and you didn't have to worry about moving or training or anything, what would you be doing?
I would love a little, 10-acre farm to raise some goats, bees and a couple horses. I grew up on a farm with all kinds of animals, but my husband keeps reminding me that goats in our Webster Groves neighborhood is not a good idea. We already have some chickens, and we're going to try to have some bees next spring, but anything more is just not possible right now.
What's one of your favorite accomplishments?
One day, Denny (Reagan) said, "Hey Retta, let's have a restaurant!?!" It was quite an undertaking, but getting Culver Pavilion up and running as a full-service preshow dining option many years ago was really something. Even more importantly, I'm really grateful for the relationships I have with all of our food and beverage team members. We have some of the very best employees who I'm just proud to know and be a part of their lives.
What is your personal mantra/motto?
More than anything, I just try to be kind. I used to have sign in my office that said "Just Be Kind"—that really sums it up for me.
What would you tell your younger self?
Where did you go to high school? Mt. Carmel High School in Mt. Carmel, Illinois (That's in southern Illinois, right across the bridge from Evansville, Indiana.)
First Muny show? My sister moved to St. Louis when I was just a little girl. My mom and I would come visit frequently and when I was probably about eight, we sat in the back of the C Terrace for Bye, Bye Birdie. I was completely amazed!
Favorite St. Louis attraction other than The Muny? The St. Louis Zoo
Favorite season? Fall; I just love the air and the colors—and winding down after a Muny season.
Early Bird or Night Owl? Definitely a night owl; The Muny did that to me.
Coffee or Tea? Coffee with just a little raw sugar
Righty or Lefty? Righty
Android or iPhone? iPhone
Favorite St. Louis restaurant? There are way too many good places to pick just one.
Beach, mountains or desert? Beach
Favorite superhero? Gandolf; I know he's not really a "superhero," but he's mine!
Favorite road trip snack? Pringles
Favorite holiday? Thanksgiving; We always host and we really enjoy the day. We get out the good china, make sure there are flowers and put candles on the table.
Favorite Muny treat? It depends, really. In the mornings during the season, there is nothing better than breakfast from the backstage deli. In the evenings, I love Ronnie's Rocky Mountain, but I obviously can't have one every day. If we happen to have a long rain delay, I treat myself to one while I pace and wait for the clouds to pass.
Categories: Notes