Meet Sue Greenberg
Company Manager
What do you do in your job?
In general, I manage most of the details involved with getting our actors and creatives to St. Louis, taking care of them while they are here and eventually getting them home. Everything from contracts, tax forms and getting them paid to housing arrangements, transportation and medical attention should they need it. The company manager is quite literally managing the behind-the-scenes logistics for the entire company of each show. It is a privilege to work at The Muny, and I just try to make it easy for people to come to St. Louis, get settled and concentrate on their work. In addition, most theatres don't need to worry about having weather forecasters on speed dial, but I am the person in regular contact with our weather service on the night's when weather is, or could be, an issue.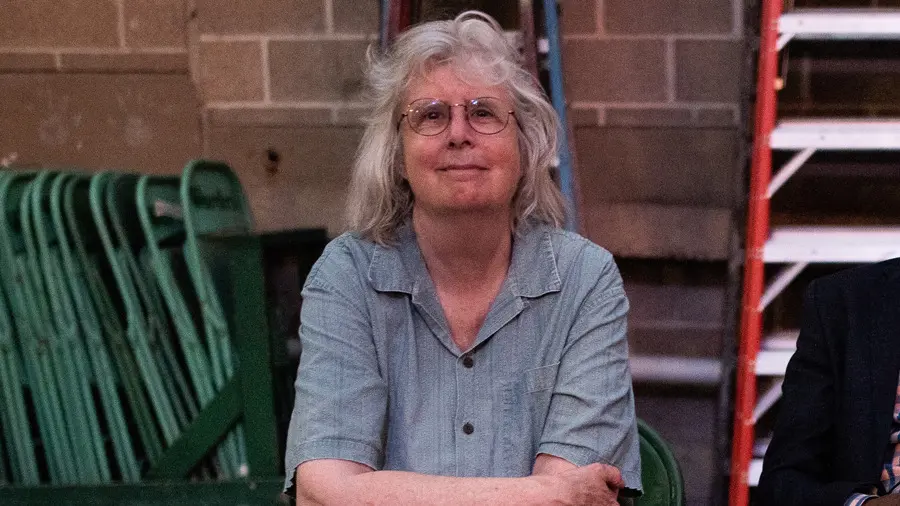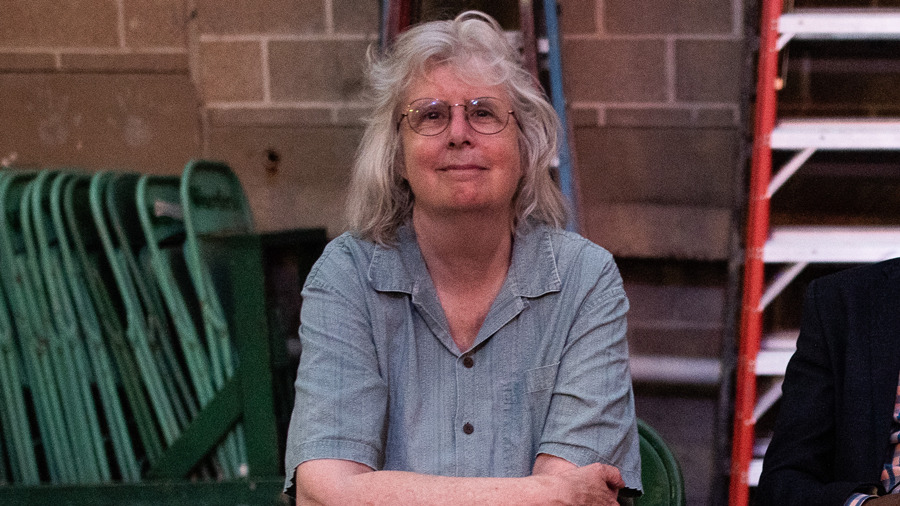 How long have you worked at The Muny?
I started as an assistant stage manager in 1982 and transitioned into company management in the early 1990s. I am considered seasonal but am in and out all year long, especially during audition weekends. Since this role is supporting all the logistics for our actors and creative teams, I really ramp up in the spring and then finish up soon after the last show closes. I also work for St. Louis Volunteer Lawyers and Accountants for the Arts (with a hiatus during the summer) and teach in the Arts Management and Leadership program at Webster University.
What is your favorite Muny memory?
In 1983, I was the assistant stage manager for Can Can. Every night I would sneak out into the theatre to watch Judy Kaye sing "I Love Paris" on the empty stage with the Paris skyline in the background. It was incredible. Another favorite is standing in the wings watching Beth Leavel and the waiters finish the title number of Hello Dolly! (2014) in the pouring rain before we stopped the show.
What is your favorite Muny show (you can have more than one)?
West Side Story—I've worked on five different Muny versions, not including Jerome Robbins' Broadway, and I love it every time.
If you weren't working at The Muny, and you didn't have to worry about moving or training or anything, what would you be doing?
No one has ever asked me this before, but, based on decades of practice, I think I would be a meteorologist.
What's one of your favorite accomplishments?
When I'm not working at The Muny, I am the Executive Director of St. Louis Volunteer Lawyers and Accountants for the Arts. It's a very small operation (there are just two of us on staff) but we have more than 300 volunteer accountants and lawyers who donate their time and expertise to help artists and arts organizations navigate finance and law. We also provide information and skills training designed to help the creative community develop sound business practices and protect their rights. I'm proud of our work.
What is your personal mantra/motto?
Never underestimate the power of a good relationship.
What would you tell your younger self now?
You won't have any regrets.
Where did you go to high school? Mamaroneck High School in Mamaroneck, NY; however, for a long time I would say U City when asked this St. Louis question because I have a feeling that's probably where my family would have lived. I even knew a few names from "my graduating class" so I could name drop during conversation.
First Muny show? Peter Pan in 1978—in the free seats.
Favorite St. Louis attraction other than The Muny? Laumeier Sculpture Park
Favorite season? Summer, of course!
Early Bird or Night Owl? Absolutely an early bird
Coffee or Tea? Coffee black
Righty or Lefty? Righty
Android or iPhone? iPhone
Favorite St. Louis restaurant? Michael's Bar and Grill on Manchester
Beach, mountains or desert? Beach—any ocean will do
Favorite superhero? Denny Reagan
Favorite road trip snack? I'm not a snacker.
Favorite holiday? Thanksgiving
Favorite Muny treat? Ice cream—especially during tech rehearsal
Categories: Notes