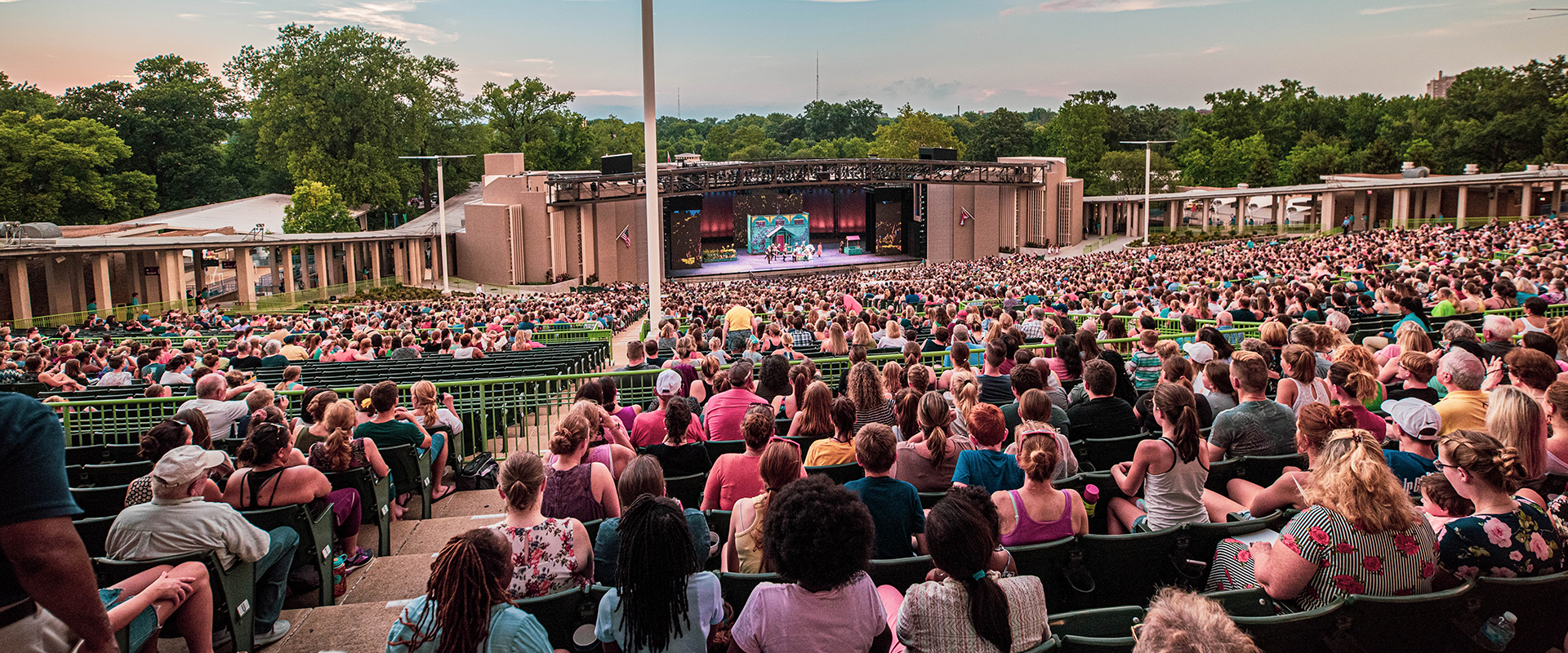 New President & CEO
Congratulations, Kwofe Coleman!
Dear Valued Muny Family, we have some exciting news to share!
It is likely you and your family have been greeted by Kwofe during a trip to The Muny. Each show night, he stands alongside Muny President and CEO Denny Reagan inside Gate 1 with a friendly smile and welcoming handshake.
However, did you know that Kwofe has been a Muny staple since 1998? For over two decades, he has served in a variety of Muny roles, including usher, staff accountant, house manager, digital communications manager, director of marketing and communications and managing director.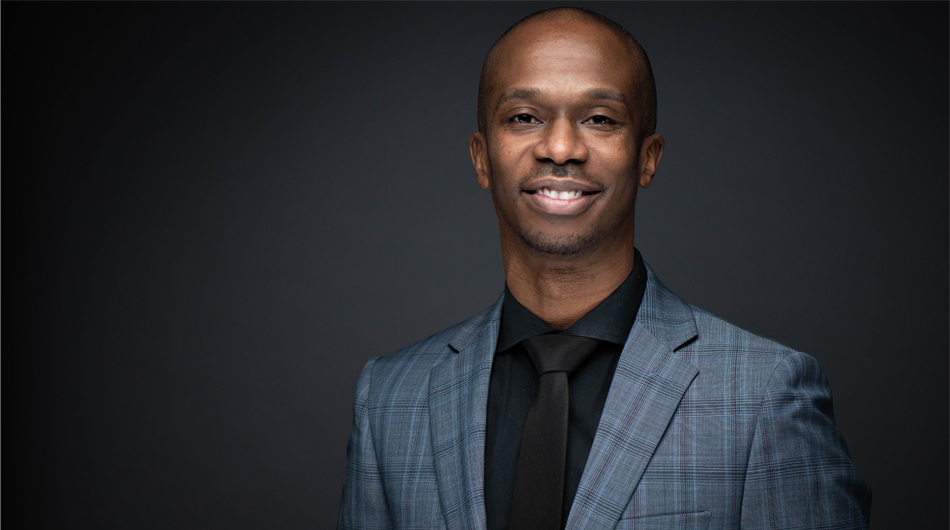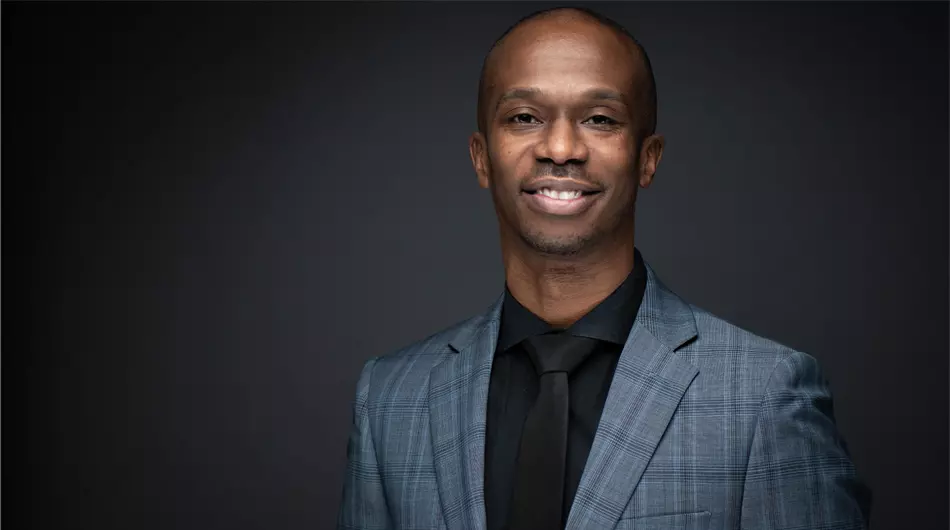 Beginning January 1, 2022, Kwofe will assume his newest role as The Muny's next President and CEO.
A proud St. Louis native, Kwofe is a graduate of St. Louis University High School and Emory University in Atlanta, Georgia.
In 2011, Kwofe formed The Muny's first digital communications department. In 2014, he was promoted to director of marketing and communications. During this time, he was key in the creation of both our Second Century Strategic Plan and our $100 million Second Century Capital Campaign. In 2018, Kwofe was named The Muny's managing director, a role he will fulfill until January 2022.
"I am honored and humbled by the opportunity to lead The Muny and serve a community that I love. The unparalleled history, remarkable resources and aspirational spirit that have yielded a century of success for The Muny are our foundation as we begin our second century. With great excitement, I look forward to the future of a cultural institution that will take intentional steps to broaden and evolve our identity and relationships through both our art and our investment in this community." – Kwofe Coleman, Muny Managing Director
Beyond The Muny, Kwofe serves as the president-elect on the Board of Directors for the National Alliance for Musical Theatre. In addition, he is an active contributor to the St. Louis community, serving on the St. Louis University High School Board of Trustees, Cor Jesu Academy Advisory Council, Common Circles Advisory Council and as a proud founding board member of Atlas School. He also serves on the Board of Directors for the Saint Louis Club, as well as other various social service organizations. He is the 2015 recipient of the St. Louis American's Salute to Young Leaders Award and was named to the 2020 St. Louis Business Journal 40 under 40.
With more than a decade of extensive theatre management experience across multiple industry facets, please join us in congratulating Kwofe Coleman as The Muny's next President and CEO!
PRESS COVERAGE
A perfect fit for The Muny's next chapter
from The St. Louis American
It didn't take very many summers after Kwofe Coleman began his relationship with The Muny as a 16-year-old usher for president and CEO Denny Reagan to see that there was something special about the young man.
Q&A: Kwofe Coleman on his plans as The Muny's next leader
from St. Louis Business Journal
Usher, head usher, staff accountant. Those are just the first few jobs that Kwofe Coleman, as of Friday slated to become the The Muny's next president and CEO, has done in his more than 22 years with the outdoor theater.
Managing Director Kwofe Coleman named president and CEO of The Muny
Starting as an usher in 1998, Coleman advanced through posts in many areas of the theater's operations.