An appealing Muny show dives 'Under the Sea'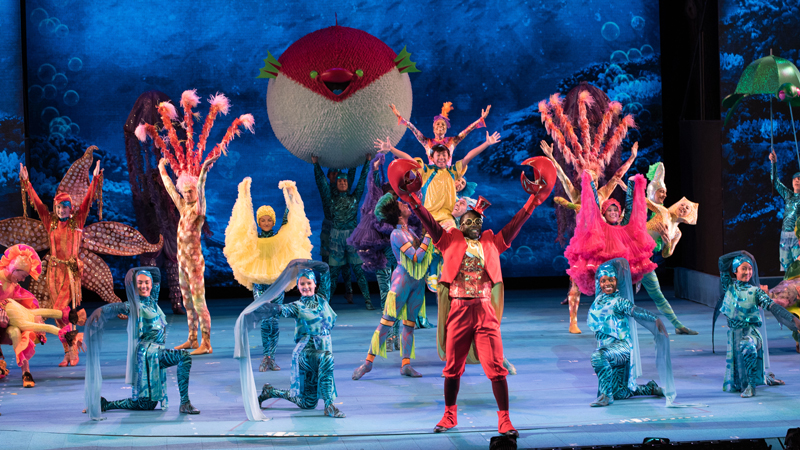 Lots of families were among the 8,840 theatergoers at the Muny on Tuesday night when Disney's "The Little Mermaid" opened. Some of the children were so young, you thought they couldn't possibly make it all the way to the full-length show's happy ending.
Many of them probably didn't. But others did, including two adorable little girls seated near me: a 5-year-old in a mermaid costume, and a toddler who stayed alert and enraptured right up to the moment when Ariel and Prince Eric exchanged their wedding kiss.
The Muny has included a "family show" in every season for decades. (Actually, most Muny shows make fine family entertainment, but why quibble?) This production of "The Little Mermaid," directed by Marcia Milgrom Dodge, has all the elements that make a family show work: lots of color and action, comical characters and most of all, familiarity.
We all enjoy a show more if we know the songs and the story ahead of time. (Hoping to see "Hamilton" at the Fox next spring? Start listening to the cast recording now.) Children, who have less experience in theatergoing, can really use that leg up. And since Disney released the animated movie in 1989, "The Little Mermaid" has entered our collective culture, all the way down to preschool.
Categories: 2017 Shows, Muny News