The Muny's 'The Little Mermaid' showcases carefully crafted adventures we expect from Disney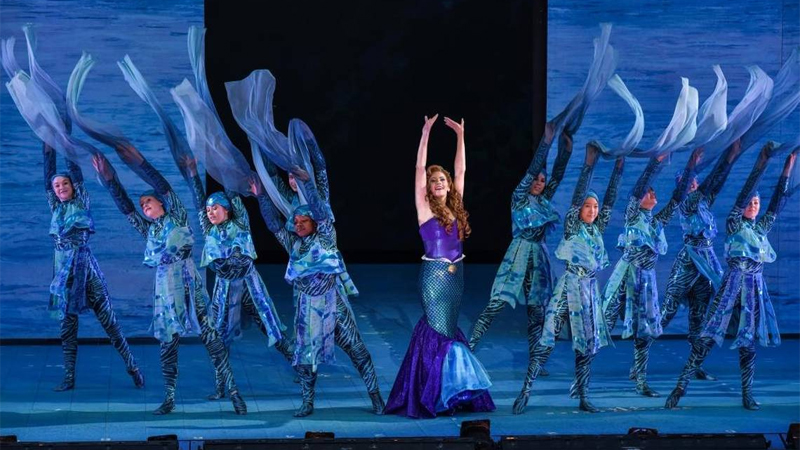 An azure seascape entices us to dive into a shimmering production of "The Little Mermaid," and that's the first eye-popping element of a lustrous evening.
With enchanting characters and a beguiling lush score, this inspired flight into fantasy sweeps us away into a whole new world, a tale as old as time, as another beloved Disney animated smash hit is realized on The Muny stage.
Now through June 29, the annual "kids show" bursts with color, imagination and the best Disney villainess since Cruella de Vil.
In the Hans Christian Andersen 1830s fairy tale, headstrong mermaid Ariel, youngest daughter of King Triton, dreams of what life is like above the sea. While in forbidden territory, she rescues a shipwrecked Prince Eric, and they fall in love.
But oh, are things complicated on the path to happily ever after. In the customary tradition of Disney makeovers, a plucky princess of the deep won't be down for long.
Ariel's army of wee fans came dressed in wispy seafoam and shiny aqua costumes, and left charmed by an ebullient ensemble who delighted the adults too.
Categories: 2017 Shows, Muny News